Other winners include All Three of Us, Cold of Kalandar, Land Of Mine, God Willing and Family Film.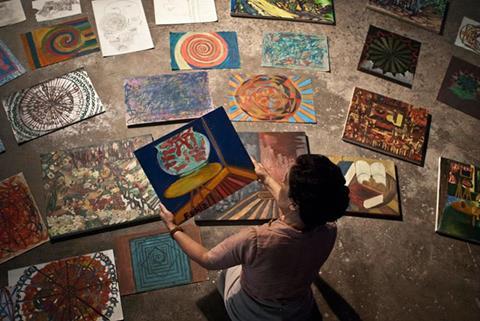 Roberto Berliner's Nise - The Heart of Madness, based on the true story of a Brazilian psychiatrist, took the top prize at the 28th Tokyo International Film Festival on Saturday.
The Brazilian film's Gloria Pires also won the Best Actress award for her performance in the title role as Nise da Silveira, a doctor assigned to a Rio de Janeiro mental hospital in the 1940s.
"We all felt that it was a very believable world full of sadness, of humour and of triumph," competition jury president Bryan Singer said in presenting the Tokyo Grand Prix, which comes with a cash prize of $50,000.
Berliner described the film as a "cruel job" in that it took 13 years out of his life to make but he never lost his determination to bring Nise da Silveira's story to the screen.
"(We) rewrote and rewrote and rewrote this screenplay because Nise da Silveira is such an important person," he said. "It was my responsibility to show her to the world."
Nise - The Heart of Madness, making its international premiere, was one of 16 films screening in the main Competition section. Six films were world premieres and the rest either Asian or international premieres.
The Special Jury Prize went to French film All Three of Us, directed by Kheiron.
The Audience Award went to Italian film God Willing, directed by Edoardo Falcone.
Mustafa Kara took the Best Director award for Cold of Kalandar. The Turkish-Hungarian production also won the Wowow Viewer's Choice Award.
Roland Moller and Louis Hofman shared the award for Best Actor for their performance in the Danish-German production Land of Mine, directed by Martin Pieter Zandvliet.
In other sections, Ken and Kazu, directed by Hiroshi Shoji, took the Best Picture Award in the Japanese Cinema Splash section.
Pimpaka Towira's Thai film The Island Funeral took the Best Asian Future Film Award, and Degena Yun's Chinese film A Simple Goodbye won the Spirit of Asia Award from the Japan Foundation Asia Center.
Earlier this week, Japanese director Yoji Yamada and Hong Kong action helmer John Woo received the Samurai Award, which commends the achievements of filmmakers who continue to create groundbreaking films. They were awarded at the festival's well-received Kabukiza Theatre night, which was back for a second year.
The new Arigato Award was presented to actress Kirin Kiki, video game developer Akihiro Hino, actress Suzu Hirose, director Mamoru Hosada and actor Lily Franky.
Festival director general Yasushi Shiina said at the closing ceremony, "The Tokyo International Film Festival commenced three decades ago in 1985 when the opening film in the first edition of the festival was Ran directed by Akira Kurosawa. This year, we established the Japanese Classics section, as a means to introduce our treasure, the Japanese films to the world. With Tokyo selected as the host city for the Olympic and Paralympic Games in 2020, and with increased attention to the city and the country, we will continue to contribute to promoting cultural exchange through films."