EXCLUSIVE: Misfits and Northern Soul star leads cast on London thriller.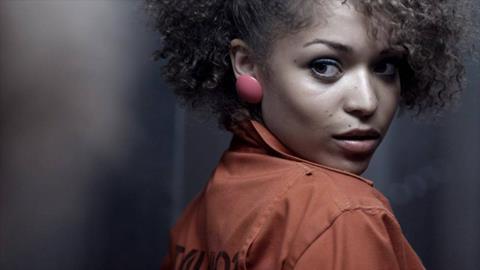 Misfits and Northern Soul star Antonia Thomas is leading cast alongside Luke Norris (Poldark) and Eileen Davies (Sightseers) on London-set thriller Thea, which is now underway in the capital.
Directed by Nirpal Bhogal (Sket, Misfits) and produced by Uzma Hasan (The Infidel), the film is co-produced by Gareth Roberts and Jezz Vernon.
Thomas and Norris play a young couple whose lives are turned upside down when the birth of their first child is accompanied by terrifying entities that threaten their newly formed family.
Paul Hyett (The Woman in Black) is the creature designer while the team behind electro outfit Gazelle Twin will be comprising an original score under the moniker Newt and Benge.
The film is a co-production between Little House Productions and Moli Films and is the first of a slate announced by Screen earlier this year for which Metrodome is selling internationally and releasing in the UK/Ireland.