Shoot is underway in Berlin on The Lives Of Others director's third film.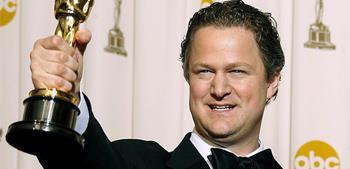 German sales agent Beta Cinema has reunited with the Oscar-winning director Florian Henckel von Donnersmarck on his third feature, Werk Ohne Autor [Work Without Author], after having handled international sales on his debut The Lives Of Others in 2006.
In psychological thriller Work Without Author, young artist Kurt Barnert (Tom Schilling) has fled to West-Germany, but he continues to be tormented by the experiences he made in his childhood and youth in the Nazi years and during the GDR-regime.
When he meets the student Ellie (Paula Beer), he is convinced that he has met the love of his life and begins to create paintings that mirror not only his own fate, but also the traumas of an entire generation.
Sebastian Koch, who was catapulted into the international spotlight after his lead role in The Lives of Others, has also been cast as one of the leads in Werk Ohne Autor alongside Schilling (Oh Boy), Beer (4 Kings), Saskia Rosendahl (Lore) and Ina Weisse (I Want You).
Beta Cinema's CEO Jan Mojto is producing along with Henckel von Donnersmarck's own company Pergamon Film and Max Wiedemann and Quirin Berg of Wiedemann & Berg Film.
The film's cast reads as a 'who's who' of the German acting world with talent also including Lars Eidinger, Ben Becker, Jeanette Hain, Hanno Kofler, Hinnerk Schönemann, Oliver Masucci, and Jörg Schüttauf.
The production is currently shooting at locations in Berlin and will then be moving to Saxony and North Rhine-Westphalia before wrapping at the end of August. DOP is five-time Oscar-nominee Caleb Deschanel (The Patriot).
Henckel von Donnersmarck's first feature film since The Tourist in 2010 will be released in German cinemas by Walt Disney Studios Motion Pictures Germany who had also distributed The Lives Of Others.