Former Bond girl among latest additions to Kristian Levring's western [pictured].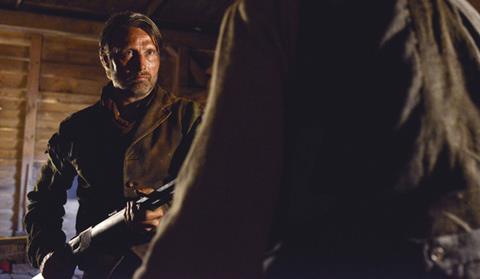 Eva Green is among the latest additions to the cast of Kristian Levring's The Salvation.
Green joins along with Jeffrey Dean Morgan, Eric Cantona, Mikael Persbrandt, Douglas Henshall, Michael Raymond-James and Jonathan Pryce for the upcoming English language western, together with the previously announced Mads Mikkelsen.
Levring co-wrote the script along with Oscar winner Anders Thomas Jensen. The Salvation is set in 1870s America and centres on settler John who, when he kills his family's murderer, unleashes the fury of notorious gang leader Delarue.
The $13.7m (€10.5m) film has just begun an eight-week shoot on location in Johannesburg, South Africa.
Sisse Graum Jørgense produces for Zentropa Entertainments33 in co-production with Spier Films in South Africa and Forward Films from UK, with the support of The Danish Film Institute and Danish Broadcasting Corporation (DR), Nordisk Film & TV Fond and the MEDIA programme of the European Union.
Nordisk Film will release the film in Denmark in Oct 2014. TrustNordisk started presales at this year's EFM in Berlin and will continue presales in Cannes.