EXCLUSIVE: Hope Dickson Leach writes and directs Somerset floods film now underway.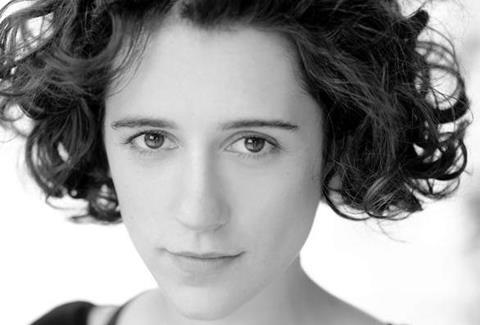 Principal photography is underway in the UK on iFeatures drama The Levelling, starring Game Of Thrones actress Ellie Kendrick.
Writer-director Hope Dickson Leach, a former Screen Star of Tomorrow, makes her feature debut on the drama, which is set in the aftermath of the 2014 Somerset floods and follows a young woman who returns home to her family dairy farm following the tragic death of her younger brother.
The film is the second to go into production through the most recent round of the iFeatures initiative, a low-budget filmmaking scheme funded by Creative England, BBC Films, Creative Skillset and the BFI.
Dickson Leach's award-winning short The Dawn Chorus was selected for Sundance, Edinburgh and the BFI London Film Festival.
Kendrick, best known for her role as Meera Reed in HBO series Game of Thrones and the title role in BBC miniseries The Diary of Anne Frank, was recently cast in Gillies Mackinnon's comedy remake, Whisky Galore.
London To Brighton producer Rachel Robey of Wellington Films is on board to produce. Executive producers are Lizzie Francke for the BFI, Steve Jenkins at BBC Films, and Christopher Moll and Christopher Granier-Deferre at Creative England.
Granier-Deferre said: "I couldn't be prouder of The Levelling, a film that thrusts iFeatures into the heart of rural England with a terrifically dramatic and moving portrait of agrarian life".
Francke added: "Hope is a tremendous and unique filmmaking talent whose short films have shown that she has a particular vision and we look forward to seeing her bring her filmmaker's eye to the vicissitudes of rural life."
Filmed on location in Somerset, the four-week shoot will wrap on Oct 30.
The Levelling is the second film greenlit for production in the latest round of iFeatures, following Lady Macbeth, which is currently in production. The third and final film, Apostasy, is due to shoot in early 2016.
Recent iFeatures films included The Goob and Norfolk.