Nadine de Barros and her team will kick off sales in Cannes on the idiosyncratic road movie.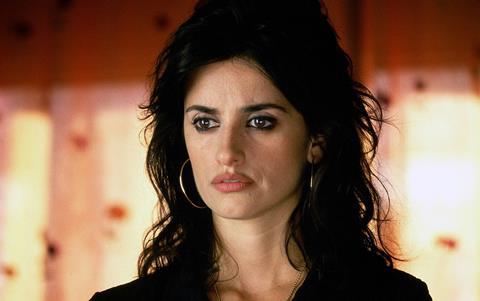 Fortitude International is financing Layover and will represent international rights on the Croisette.
Cruz will also produce the story from writer-director Toni Kalem's adaptation from the novel by Lisa Zeidner about a successful travelling saleswoman on the verge of a nervous breakdown who goes on the lam and finds her way back to herself.
Animus Films' Jim Young and Serena Films' Tatiana Kelly also produce.
Fortitude International's de Barros and Robert Barnum serve as executive producers.
"Toni Kalem's beautifully layered adaptation of Lisa Zeidner's acclaimed book is a provocative blend of humour and heartbreak," said Kelly. "With the addition of the incomparable Penelope Cruz to our team, we are thrilled to have the opportunity to showcase such strong female talent both in front of and behind the camera."
"We are looking forward to working with the outstanding Penelope Cruz on this film both on screen and behind the scenes," said de Barros. "Toni is the perfect match to direct this project and bring a strong woman's perspective to this personal and enthralling story of escape and self-discovery."
Fortitude has comedy Drunk Parents starring Alec Baldwin, Salma Hayek and Joe Manganiello in post, as well as The Brits Are Coming with Uma Thurman, Tim Roth, Stephen Fry, Sofia Vergara, Parker Posey and Alice Eve; and Marjorie Prime starring Jon Hamm, Lois Smith, Geena Davis and Tim Robbins.
Vincent-N-Roxxy starring Emile Hirsch and Zoe Kravitz premiered at Tribeca recently. The Bachelors with J.K Simmons and Julie Delpy and The Tribes Of Palos Verdes starring Jennifer Garner are also in post.
In pre-production is the Paul Rudd and Steve Coogan comedy An Ideal Home, The Clapper with Ed Helms and Amanda Seyfried, Tom's Dad with Will Ferrell set to star, and sci-fi Android with Olga Kurylenko.