EXCLUSIVE: David Carver Films and Scott Duncan are developing a feature based on the life of the man whom they claim was one of the most misunderstood golfers in history.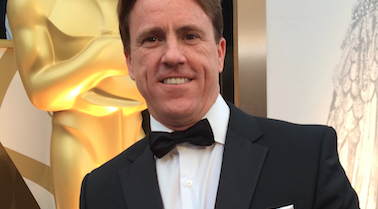 The producers are out to screenwriters and directors on the $15m US-Canadian co-production and have earmarked a spring 2016 production start in both countries.
Moe 'Pipeline Moe' Norman was a Canadian professional golfer who set numerous course records and dazzled spectators and fellow sportsmen with his unerring accuracy and penchant for holes-in-one
Yet his eccentric behavior – which the producers say was possibly due to an accident in early childhood or a form of undiagnosed autism – meant that he did not earn fame or financial reward during his lifetime and spent much of his career alone and in poverty.
It was only later in life, when Titleist CEO Wally Uihlein offered to pay Norman a monthly gift for the rest of his life in honour of his contributions to the sport, that the sportsman earned wider acknowledgement. He died in September 2004, aged 75.
Carver and Duncan (pictured) have spent the last 18 months interviewing family, friends and former playing partners.
"Their support is matched by their incredible stories of Moe, both on and off the golf course," said Carver, a longtime producer of concert tours. "The stories are dramatic, comical, inspiring, heart wrenching and heartwarming.
"We are currently meeting with writers and directors for the project, with the vision of balancing the drama, comedy and depth of Moe Norman's life and achievements on and off the golf course."
Duncan is a finance, production and distribution consultant who relocated from his native Toronto to Los Angeles in 1995. He has developed marketing campaigns for Steven Spielberg and previously launched Trillion Digital Media.