Cast includes John Hannah and Richard Dormer; Metro International handles sales.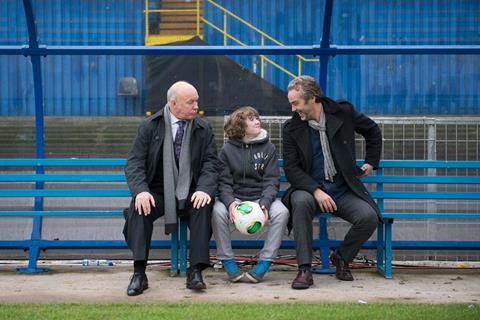 Shooting is underway in Belfast on Shooting For Socrates, about the 1986 World Cup when Northern Ireland met Brazil in the finals.
Victoria Gregory of New Black Films is producing. James Erskine (One Night In Turin) directs. Marie Jones wrote the script.
Metro International handles sales.
The cast features John Hannah, Jackie Fullerton, Richard Dormer, Art Parkinson and Bronagh Gallagher in the story of the Northern Ireland team's momentous World Cup performance that year, through the eyes of players, fans (including a 10-year-old boy from East Belfast) and journalists. The film also includes the 'wit and wisdom' of Brazilian footballer Socrates de Souza.
The film has been shooting on location in Belfast for the past two weeks including at Windsor Park; and will shoot the Mexico-set scenes in Spain.
Development support came from Channel4's 4Rights and Northern Ireland Screen. It is hoped the film will be released in May 2014 ahead of the Brazil-set World Cup.
Rights previously worked with New Black Films on Battle of the Sexes and the forthcoming Doc Pantani: The Accidental Death of a Cyclist.
Director Erskine developed the idea after meeting former Northern Ireland player David Campbell in Cannes two and a half years ago.
Erskine said: "For me this told the perfect story about how sport can inspire and change. Northern Ireland in 1986 was full of troubles, yet for a select band of brothers they could play against the gods of football. No dream is bigger than that in football. And when I realised that Socrates was the captain of Brazil - it really emphasised to me how this really was a classical story of men taking on the gods, and learning about their own lives."