Former UK and Ireland production executive talks growing international ties and incoming projects at Swedish funding body.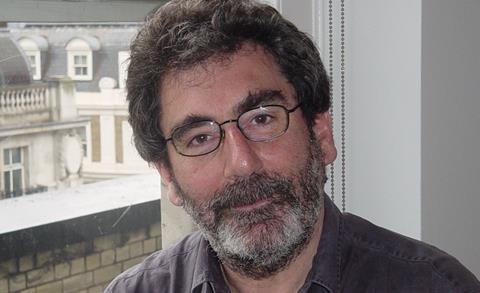 Veteran UK and Ireland production executive Simon Perry has been settled in Goteborg for eight months as head of production at Film Vast (formerly Film i Vast), the regional film fund of Western Sweden.
Perry, who worked at British Screen and the Irish Film Board before heading ACE in Paris, replaced Swedish producer Jessica Ask, who joined production outfit Anagram Film & TV.
Film Vast has an annual budget of $11.5m (SEK 93m) and is the largest public funder in the country after the Swedish Film Institute (SFI).
"My being here helps the balance between Swedish projects and international projects," Perry told Screen.
"I have more reach into the international market than my predecessor. The international side of the work has been going well."
Several notable projects from the UK are headed to work in the region.
"A very interesting project from the UK is Old Boys, Toby MacDonald's debut feature, with Luke Morris producing, It's a comedy reworking of Cyrano de Bergerac."
MacDonald and Morris previously teamed up on award-winning 2001 short Je t'aime John Wayne.
Andy Serkis and Jonathan Cavendish's The Imaginarium is working with Film Vast on their Sweden-set thriller The Ritual, which is currently at script stage.
The film follows four English men in their 30s who have a reunion holiday in Sweden that goes wrong.
"It's a smart horror movie," Perry said.
Meanwhile Stephen Woolley is in discussions with Film Vast about future projects.
"The Hungarians, Romanians, Poles know all about the local infrastructure and the work is really good," Perry added, noting that Film Vast worked on Romanian Cannes Un Certain Regard selection One Floor Below.
Polish projects on the slate include co-production United States of Love, Tomasz Wasilewski's comedy about a group of women in Warsaw, which is now in post-production.
"There is a big tradition of working with our Nordic neighbours," continued the executive.
"With Denmark, Lars von Trier's films help to put this fund on the map and we still work a lot with Zentropa."
Film Vast projects from Zentropa include You Disappear, directed by Peter Schønau Fog, and Second Act , directed by Birgitte Stærmose.
Three Finnish features with the fund include the Tom of Finland biopic.
From France, Gilles Marchand's In The Forest (Dans La Foret) has recently shot in the area. The script, about two French children sent to visit their father who is living in Sweden, is co-written with Dominik Moll.
However, despite a diverse slate, Perry has concerns about the Swedish projects crossing his desk.
He had hoped to see more films of the level and calibre of a project like Tre Vanner's bestseller adaptation A Man Called Ove.
"We're seeing more low-level offerings from Swedish producers, smaller films".
This could be a result of the Swedish Film Institute (SFI) backing more diverse projects, he posited, but "the bigger ones are not being pushed through, it may be necessary for us to step up on some of those films to put more money in where SFI is not."
SFI executive Andrea Reuter admitted that mid-level films are lacking at the moment: "We have a lot of arthouse films that work at festival and then there are commercial comedies that do well locally, but the films in the middle are harder to find. Filmmakers coming to us don't aim for that kind of film."
Another promising Swedish production backed by Film Vast is the new film from Eat Sleep Die director Gabriela Pilcher.
Invasion!, set to shoot this autumn, is a comedy-drama about ethnic minority teenagers living in a Swedish town that is pitching for a German company to build a new power plant there.
Two of the teenage girls decide to make their own film about their town and the people in it.
"The other exciting thing is the rise of feature documentaries," concluded Perry. "Some can easily do post production here."
Those include Susanna Edwards' Golden Girl about female boxer Frida Wallberg; and Mads Brugger's Cold Case Hammarskjold, about the revival of the investigation into the mysterious plane crash that killed UN Secretary General Dag Hammarskjold in 1961.