EXCLUSIVE: BFI, Creative Scotland among backers of UK movie now in production.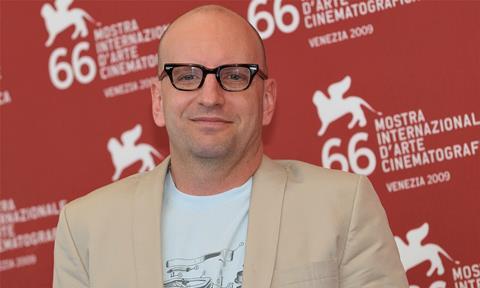 Altitude Film Sales and Wild Bunch are teaming up to launch 90s rave movie Beats at Cannes, co-selling the feature which started production in the UK on 30 April.
Ocean's Eleven director Steven Soderbergh will serve as executive producer on the project, which will be produced by Camilla Bray (Oranges And Sunshine) of Rosetta Productions, which is housed under Ken Loach's Sixteen Films.
Beats is being directed by Brian Welsh who recently helmed The Entire History Of You, a popular episode of Charlie Brooker's hit series Black Mirror.
The screenplay was co-written by Welsh and emerging screenwriting talent Kieran Hurley whose original play inspired the feature and led to a residency for him at Scotland's National Theatre.
Set in a small Scottish town in the mid 90s, the film tells the story of best friends Johnno and Spanner who, despite being total opposites, have a deep bond.
The explosion of the free party scene and a hedonistic youth movement is in evidence across the UK.
In pursuit of adventure and escape the boys head out on one last night together to an illegal rave. Journeying into an underworld of anarchy, freedom and a full-on collision with the forces of law and order, they share a night that they will never forget.
Developed by BFI and Creative Scotland, the film is being funded by the BFI and Creative Scotland with National Lottery funding, alongside partners BBC Scotland and Lipsync.
Territories
Altitude will handle North America, Australia/New Zealand, South Africa, German-speaking territories, Italy, Spain and Airlines/Ships.
Wild Bunch will handle Benelux, Switzerland, Greece, Portugal, Scandinavia, Eastern Europe, Latin America, all Asia, Israel, Middle East and Turkey.
In addition, Altitude will handle UK distribution, whilst Wild Bunch will distribute in France.
Producer Bray said: "Beats is a deeply personal film for Brian, and one that looks to the classics that have mythologised a particular youth culture at a specific moment in time - Dazed and Confused, This is England and Clerks to name a few."
Bray's Rosetta Productions was a recipient of a BFI Vision Award in 2016.
The tie-up marks the latest collaboration between Wild Bunch and Altitude, the latter being a regular distribution partner of Wild Bunch in the UK.
"Revolutionary"
Mike Runagall of Altitude added: "Brian and Kieran have created an irresistible coming of age story that is both unique and universal, set against the backdrop of one of the 20th century's defining cultural movements."
Wild Bunch commented: "Camilla and Brian are upcoming talents of the European industry who will bring to international markets freshness and energy in that irresistible revolutionary teenage tale of music, freedom and political rebellion of young people claiming a common space, capturing the essence of what makes us human, that is somehow lost in the world around us."