IFFR also reveals other award winners including the audience prize.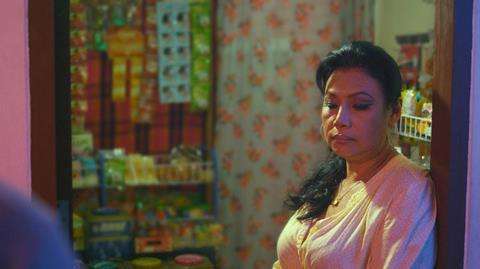 International Film Festival Rotterdam (IFFR) unveiled the three winners of the Hivos Tiger Award Competition at an awards ceremony hosted by outgoing festival director Rutger Wolfson.
The films, which each received a cash prize of €15,000 ($17,000), were La Obra Del Siglo by Carlos M. Quintela (Cuba), Vanishing Point by Jakrawal Nilthamrong (Thailand) and Videophilia (And Other Viral Syndromes) by Juan Daniel F. Molero (Peru).
The competition jury was comprised of writer, director and producer Rolf de Heer, producer Ichiyama Shozo, director Maja Miloš, art photographer and director of Spanish Film Archive Jose Maria Prado Garcia and actress Johanna ter Steege.
On making their decision, the jury said: "In dealing with both living and broken dreams, La Obra Del Siglo confronts themes both intimate and epic. With its wonderful performances, with its humour and poignancy and boldness of execution, the film resonates with history.
"Vanishing Point combines and juxtaposes image and sound to create a powerful style. It grapples with ideas and story-telling in a provoking and different way, making it a visceral cinematic experience.
"Juan Daniel F. Molero's Videophilia (And Other Viral Syndromes) explores the relationship between the young and the rapidly changing world with unflinching truth. Its anarchy and visual flair reflect its subject matter. The film dives deep into disturbing, necessary waters."
The three winners were supported by the Hubert Bals Fund.
Other awards
The IFFR 2015 FIPRESCI Award went to Isabelle Tollenaere for Battles. The award is given to a filmmaker with a world premiere in the Bright Future section by a jury comprised of five international journalists and members of the FIPRESCI (International Federation of Film Critics).
The Big Screen Award of €10,000 went to Second Coming by Debbie Tucker. The cash prize will go towards the costs of distribution in Benelux.
The KNF Award went to Michael Noer for Key House Mirror. Ten discoveries from the festival's main sections - Spectrum and Bright Future - compete for both The Big Screen Award and the KNF Jury Prize.
The NETPAC Award for the best Asian feature film screening in Official Selection went to Poet on a Business Trip by Ju Anqi.
The MovieZone IFFR Award chosen by the young people's MovieZone jury from EYE went to James Napier Robertson for The Dark Horse.
Audience Award
The Dark Horse also won the IFFR Audience Award of €10,000. The drama tells the true story of Genesis Potini, who fought for the future of disadvantaged children in New Zealand until his death in 2011. In spite of his own bipolar disorder, he taught them to play chess and fight for opportunities.
The Hubert Bals Fund Dioraphte Award, also of €10,000, presented to the most popular film which received support from the Hubert Bals Fund (HBF) went to Oscar Ruiz Navia for Los Hongos, an autobiographical drama centering on the youth culture of Cali, Colombia.

Top 5 Audience Award IFFR 2015
THE DARK HORSE
THE FAREWELL PARTY
LOIN DES HOMMES
LA VIE DE JEAN-MARIE
ALICE CARES
Top 5 HBF Dioraphte Award 2015
LOS HONGOS
LA MUJER DE LOS PERROS (DOG LADY)
NN
COURT
THE TRIBE