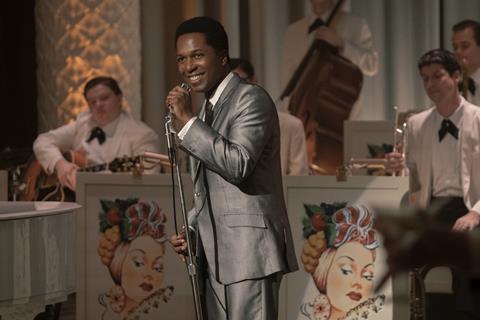 Live performances of songs from films, a career tribute for filmmaker Denys Arcand moderated by five-time New York Emmy award winner Jeffrey Lyons and an in- depth case study of documentary filmmaking from Sara Nodjoumi and Lisa Kleiner Chanoff are among the highlights of the Bahamas International Film Festival (BIFF) running online from January 4-10, 2021.
"I was humming and hawing about hosting a physical event, with so many restrictions and uncertainty," says BIFF founder and executive director Leslie Vanderpool. "Even though filmmakers want to attend, I would not want them to fly all this way and there be another curfew or lockdown."
The festival is opening with the Caribbean premiere of Regina King's One Night in Miami followed by a virtual afterparty. King's film is a fictional account of one incredible night where icons Muhammad Ali, Malcolm X, Sam Cooke and Jim Brown met to discuss their roles in the civil rights movement amid the cultural upheaval of the 1960s. Written by Kemp Powers from his stage play of the same name, Kingsley Ben-Adir, Eli Goree, Aldis Hodge and Leslie Odom Jr star.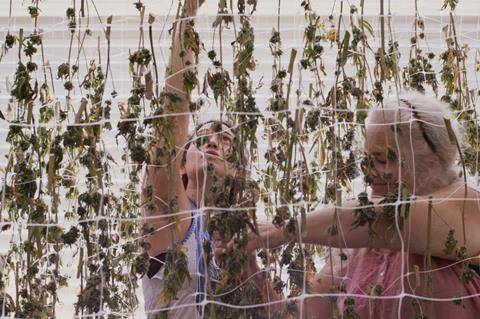 "There are a few films that have singers who are actors, and we have a many virtual performances with singers," Vanderpool says.
It is just one of the all-singing, all -dancing innovations BIFF is determined to stage virtually. "We'll host happy hours and networking sessions for the filmmakers. Filmmakers are requesting they want to have more virtual networking events. If they are partaking in a festival, they want to have more exposure and contacts to make up for the lack of in-person film festival. We are pleased to provide that space for them."
The festival will close with a virtual introduction with acclaimed filmmaker Roger Spottiswoode and a screening of his latest film Either Side of Midnight. Written by musician Jonathan Spottiswoode (remarkably no relation), the film is interweaves four tales set over one Friday night in New York City. Closing night will also include BIFF's annual awards ceremony and a party complete with DJ sets and virtual dancing.
One of the few physical elements will be several drive-in screenings, sponsored by Genuinely Bahamian Rum Distillery.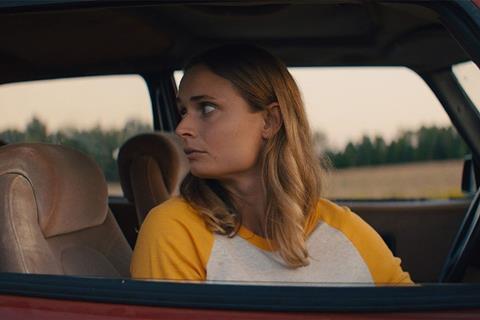 Arcand, the award-winning director and screenwriter from Montreal, will receive a career achievement tribute, in assocation with luxury resort Westend Love Beach. Arcand's films have garnered over 100 prestigious awards around the world including the best foreign language film Oscar in 2004 for the The Barbarian Invasions. His latest film was The Fall Of The American Empire. Arcand has also directed operas, published books and in 2011, with artist Adad Hannah Arcand, he created an installation called SAFARI for the Big Bang Exposition celebrating the 150th Anniversary of the Montreal Museum of Fine Arts. Acclaimed US film and television critic, journalist, author and arts commentator Jeffrey Lyons is hosting the tribute.
Nodjoumi and Chanoff will conduct a detailed walk through the feature documentary making process from idea to screen. Chanoff is co-founder of the Catapult Film Fund which supports documentary films with early development funding. She is now working with Nodjoumi, a film producer and festival programmer and familiar face on film juries and industry panels. Nodjoumi recently made the acclaimed feature documentary The Iran Job.
Further craft masterclasess include one with producer Denise Robert (also Arcand's wife and producer), whose credits include more than 50 films, a 'producing and pitching' panel with Jib Polhemus, whose credits include Lara Croft: Tomb Raider, Scott Budnick, renowned for The Hangover franchise, Gill Holland, whose films include Beauty Mark, and Fabio Golombek, best known for Experimenter.
An event called 'Art of Collaboration: Directors and producers' will involve BIFF filmmakers from the line-up including David Gutnik (Materna), Laura Heberton, Kate McLean and Mario Furloni (Freeland) Julia Verdin (Angie: Lost Girls), Michael McCartney (Roommate Wanted) and Lanie Zipoy (The Subject).
And star Olivia d'Abo will be on hand for an online event to support Julia Verdin's Lost Girls: Angie's Story. d'Abo is receiving the Shining Star Tribute, as is Krisha Fairchild, star of Freeland.
Just don't ask Vanderpool to pick her favourite. "It's like being asked to choose your favourite child," Vanderpool smiles.

The Bahamas International Film Festival is a non-profit organization dedicated to providing the local Bahamian community and international visitors with a diverse presentation of films from around the world. In addition to offering films that might not otherwise be released theatrically in the Bahamas, BIFF provides unique cultural experiences, educational programs, and forums for exploring the past, present, and future of cinema.