The company has secured a raft of key sales on the comedy follow-up to A Few Best Men and announced from Toronto an October 26 production start in Western Australia.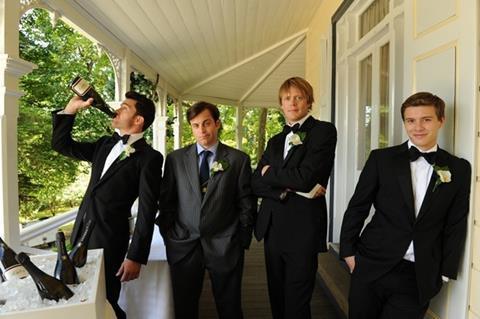 Deals have closed in Australia and New Zealand (StudioCanal), Italy (Lucky Red), Middle East (Italia Films), Eastern Europe (Modus Vivendi), Peru, Bolivia, Ecuador and Columbia (Eastwood Holdings) and Vietnam (Galaxy).
Xavier Samuel, Kris Marshall and Kevin Bishop will reprise their roles in the follow-up to the 2011 wedding comedy (pictured) written by Dean Craig.
Mark Lamprell directs and Laurence Malkin, Tania Chambers and Share Stallings produce. Financiers include Ingenious, Screen Australia, ScreenWest and LotteryWest, Arclight Films, New Oz and The Post Lounge.
Craig serves as executive producer with Arclight chief Gary Hamilton, Mark Lazarus, James Vernon and Josh Kesselman.