Alexis Grivas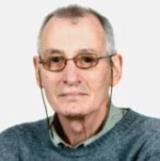 Alexis Grivas covers Greece for Screen.
Contact Info
Alexis Grivas
Reporter (Greece)
The 20th edition of the festival includes competition titles '71 and Blind.

Pandelis Voulgaris' Little England has been submitted by Greece for the Academy Awards.

Two veterans and a newcomer shared the top honours at the Hellenic Film Academy (HFA) awards.