Alexis Grivas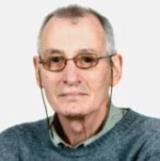 Alexis Grivas covers Greece for Screen.
Contact Info
Alexis Grivas
Correspondent (Greece)
Hedi won best film, while Matt Johnson won best director for Operation Avalanche.

Athina Rachel Tsangari's Chevalier is the Greek submission to the foreign film category at the 2017 Academy Awards.

Andreadakis joins from the Athens International Film Festival, which he co-founded.