Alexis Grivas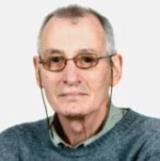 Alexis Grivas covers Greece for Screen.
Contact Info
Alexis Grivas
Correspondent (Greece)
Andreadakis joins from the Athens International Film Festival, which he co-founded.

The Greek Film Centre (EEK) has appointed a female filmmaker for the first time in its history.

Alexis Alexiou's neo-noir drama triumphed at an event dominated by the refugee crisis, with honorary award recipient Vanesa Redgrave speaking out against border policies.