Alexis Grivas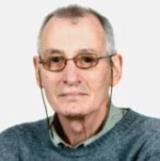 Alexis Grivas covers Greece for Screen.
Contact Info
Alexis Grivas
Reporter (Greece)
Other winners included Norwegian drama Blind, Danish horror When Animals Dream and Nick Cave doc 20,000 Days On Earth.

The 20th edition of the festival includes competition titles '71 and Blind.

Pandelis Voulgaris' Little England has been submitted by Greece for the Academy Awards.