Alexis Grivas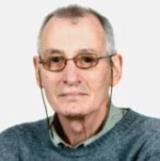 Alexis Grivas covers Greece for Screen.
Contact Info
Alexis Grivas
Reporter (Greece)
Two veterans and a newcomer shared the top honours at the Hellenic Film Academy (HFA) awards.

Photos from the Athens Francophone film festival.

Echo of the Mountain also scoops a top prize at the film festival in Mexico.