Alexis Grivas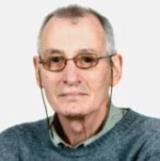 Alexis Grivas covers Greece for Screen.
Contact Info
Alexis Grivas
Correspondent (Greece)
Arab and Tarzan Nasser's Dégradé took home AIFF's best film award, while Alante Kavaite won best director for The Summer Of Sangail.

Greek distributors and exhibitors face uncertainty as the country's financial future hangs in the balance.

Director refuses to accept trophies in protest over immigrant issues in Greece.