Todd Olsson has joined International Film Trust as a sales consultant and Kenner Bolt has been appointed to the newly created position of director of acquisitions.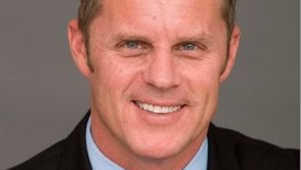 Olsson recently served as co-president of Ironclad Films and will work alongside director of sales Kevin Hoiseth and head of marketing and communications Marcin Janowski.
He reports to IFT founder Michael Benaroya. Among his other appointments were svp of Sobini Films at Lionsgate and was director of acquisitions at the Walt Disney Company.
Bolt is tasked with sourcing completed and development feature projects for IFT's pipeline.
Prior to IFT she was sales and marketing executive at MediaXchange.
IFT's slate of films includes Werner Herzog's Salt And Fire starring Michael Shannon and Gael García Bernal, Bleeding Heart starring Jessica Biel and Zosia Mamet and You Shall Know Our Velocity based on Dave Eggers' novel and starring Daniel Radcliffe.
"Olsson's wealth of experience, from a background of over 20 years in all facets of the entertainment industry, makes him a great asset," said Benaroya.

"He has built a vast network of solid relationships with buyers, but also brings a set of unique skills covering financing, production and distribution that complements our team here at IFT. We are excited to have him aboard."
Benaroya added: "Kenner has built an enviable list of filmmaker contacts from around the globe, having worked at the heart of the film industry for a number of years. Coupled with her fine eye for identifying commercial feature films with international appeal she is going to be an invaluable new addition to the company as we enter this next phase of the company's development and expansion."