EXCLUSIVE: Curzon Artificial Eye has acquired three new titles, all playing in official selection at the Cannes Film Festival.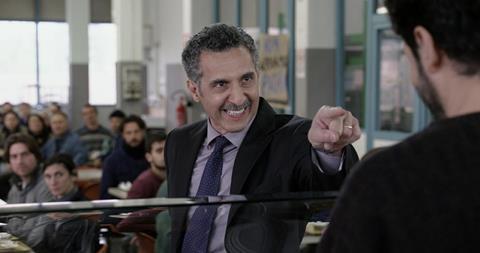 The UK independent distributor has brought Guillaume Nicloux's Valley of Love, starring Gérard Depardieu and Isabelle Huppert and playing in Competition at Cannes Film Festival. The deal was negotiated with sales agent Le Pacte..
It has also picked up UK & Eire rights for another Palme d'Or contender, Nanni Moretti's Mia Madre. The deal was negotiated with Films Distribution.
In addition, Curzon Articial Eye picked up the rights for Gaspar Noé's 3D, threesome sex drama Love, which has a Special Midnight Screening in the festival. The deal was negotiated with Wild Bunch.
The acquisitions come on the back of a series of box office hits for the distributor including Still Alice (£2.5m box office), Wild Tales (£700,000 box office) and Force Majeure (£500,000 box office).
At the start of this year's Cannes, it was announced that Curzon Artificial Eye has a deal in place for Xavier Dolan's It's Only The End Of The World, with cast that includes Gaspard Ulliel, Marion Cotillard, Lea Séydoux and Vincent Cassel.
The film has been picked up at script stage, and was negotiated with sales agent Seville International.
Louisa Dent, MD of Curzon Artificial Eye, said: "Valley of Love promises two central performances from French cinema royalty, and Mia Madre sees Nanni Moretti deliver a film that is funny and moving in equal measure.
"Gaspar Noé's Love will undoubtedly be one of the talking points of the festival. We are equally excited to be releasing the prodigiously talented Xavier Dolan's up-coming film.
"We are having a fantastic year at the box office, and are very pleased to be able to add these films to our slate."
The release dates for the films have yet to be revealed.