The Weinstein Company has acquired international sales rights to the animation excluding South Korea, Hong Kong, Macao, Taiwan and China.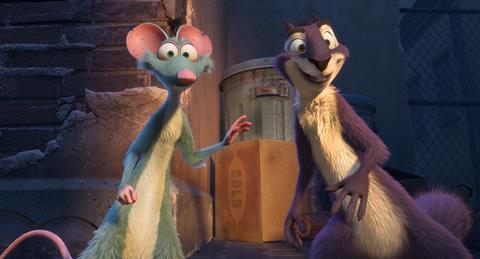 Open Road Films holds US rights to the film that Cal Brunker will direct from a screenplay he co-wrote with Bob Barlen and Scott Bindley.
Will Arnett, Katherine Heigl and Maya Rudolph from the original film reprise their voice roles alongside new cast members Bobby Moynihan and Bobby Cannavale.
TWC and Open Road reunite on the Gulfstream Pictures project after serving in the same capacity on the 2014 original, which grossed $64.6m in the US and a further $56.6m internationally for $120.9m worldwide.
Barlen and Harry Linden are producing the Red Rover / Toon Box film.
TWC president and COO David Glasser, president of international sales and distribution Ennis Hensley, and Michal Podell Steinberg brokered the deal with Jay Ahn, Hyunjee Heather Lim and Susan Zuckerman Williams on behalf of Redrover.