EXCLUSIVE: The Philadelphia-based distributor has picked up all US rights to Terrance Odette's Catholic priest drama.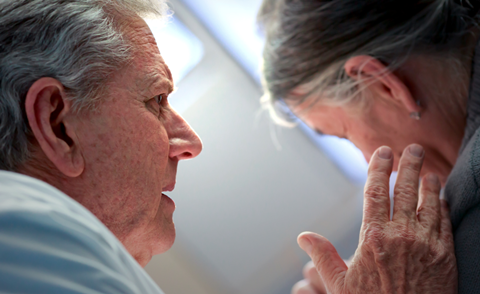 Fall stars Michael Murphy in the tale of an ageing clergyman who receives a letter that stirs haunting memories of a possible incident involving a teenage boy many years ago.
Breaking Glass plans a limited theatrical release for winter after CEO Rich Wolff negotiated the deal with Marina Cordoni of Marina Cordoni Entertainment.
"We are thrilled to be working with Breaking Glass on the release of Fall," said Odette, who also wrote the screenplay.
"This timely film attempts to explore celibacy and sexuality, challenging us all with an intimate portrait of one particular Catholic priest, portrayed courageously by a Hollywood legend Michael Murphy."
"Fall is a sensitive and beautiful film, anchored by an outstanding performance by the magnificent Michael Murphy," said Breaking Glass co-president Richard Ross. "He is absolutely amazing in a career-defining performance."