First-round voting for the Oscars and Baftas is looming fast. Screen International presents its guide to the titles likely to dominate conversation across key categories.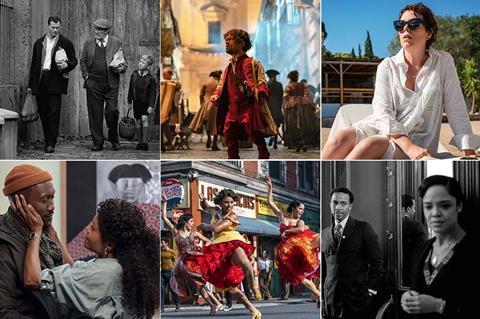 Thanks to the Covid-19 pandemic, 2021's Bafta and Oscar ceremonies were pushed to April, and relaxed rules meant that some nominated films — such as Another Round and Limbo — didn't land in UK cinemas until as late as July. Mere months later, the 2022 awards season has now begun in earnest, with screening invites flooding the email in-boxes of Bafta and Ampas members, and viewing portals springing to life. Round one of Bafta voting — which will determine longlists — begins on December 10. On the same day, preliminary Oscar voting begins for those categories that have shortlists, such as documentary and international feature film.
In other words, it's time for voters to get serious about their viewing obligations — which in the case of Bafta will include a list of specifically assigned titles, to ensure all submitted films get a fair chance of progressing to nomination. Screen International is by no means suggesting that viewing should be limited to the following list of 50 choices — plus another 30 we have added across UK independent films, documentary and eye-catching performances — but we hope our selection will provide a welcome starting point, and help concentrate minds of voters, regardless of their country of residence or which awards scheme they vote in.
Last time around, notably divergent longlisting and nominating methods at Bafta and Oscar ended up producing two sets of winners that were identical in almost every feature category — a bizarre final twist in a year that had seemed to see the two academies pulling in radically different directions. We hope, and expect, that this year's awards season will prove just as fascinating in its celebration of excellence.
Being The Ricardos
Dir. Aaron Sorkin
Big-name talents abound in this Amazon Studios-backed biographical drama about a career and marriage crisis for beloved Hollywood couple Lucille Ball and Desi Arnaz. The film's two leads, Nicole Kidman and Javier Bardem (who respectively won both Oscar and Bafta for The Hours in 2003 and No Country For Old Men in 2008), look set to be in the running in acting categories. Writer/director Sorkin is best known for scripts including Oscar winner The Social Network, and was in the frame for directing nods throughout last awards season with The Trial Of The Chicago 7. In the end he was left off both awards bodies' directing lists, but his fortunes could change with Being The Ricardos.
Belfast
Dir. Kenneth Branagh
Branagh's loosely fictionalised memoir of growing up in conflict-striven Belfast won the coveted People's Choice award at Toronto International Film Festival (following in the footsteps of best picture Oscar winners Nomadland and Green Book) having premiered at Telluride. Shot in black and white, the Focus Features release is a homecoming for Branagh who wrote, directed and produced — selecting child actor Jude Hill to play his alter ego alongside Caitriona Balfe, Jamie Dornan, Judi Dench and Ciaran Hinds. Oscar-nominated as a writer, director and actor five times but never a winner, it is also more than 30 years since Branagh won the directing Bafta for Henry V.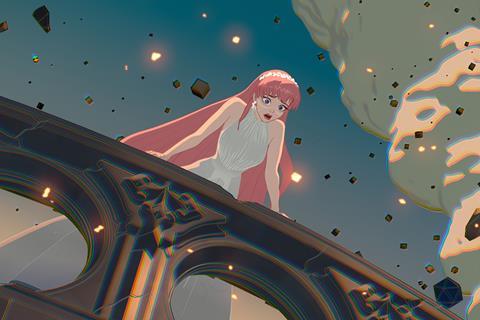 Belle
Dir. Mamoru Hosoda
Anime legend Hosoda picked up an animated feature film Oscar nomination in 2019 for Mirai, while earlier films such as The Girl Who Leapt Through Fire, Summer Wars and The Boy And The Beast have received awards attention from the likes of Annecy and the Annies. His latest — which was a late addition to the Cannes Premiere section this year, and went on to festival slots at the likes of Locarno and New York — concerns a 17-year-old girl who becomes a musical icon via her avatar in a virtual world. GKids will give the film an awards-qualifying run ahead of full US release in January.
Blue Bayou
Dir. Justin Chon
Actor turned writer/director Chon follows 2019's Ms. Purple by wearing all three hats on Blue Bayou, about a Korean-American man raised in Louisiana who confronts his past when threatened with deportation. With Alicia Vikander co-starring and Judas And The Black Messiah's Charles D King producing, it will get most traction with Independent Spirit voters. Focus Features picked the film up before its Cannes premiere and released in the US in September for a $738,000 gross.
The Card Counter
Dir. Paul Schrader
Oscar Isaac stars in writer/director Schrader's follow-up to his 2017 'comeback' First Reformed. The Venice premiere and Focus Features release centres around professional poker player William Tell (Isaac), a marine who served in Abu Ghraib and was sent to military prison for his actions there. As this buttoned-down numbers runner travels around the conventions, he meets a gambling agent (Tiffany Haddish) and a drifter (Tye Sheridan) who stir up long-forgotten emotions.
C'mon C'mon
Dir. Mike Mills
This latest from Mills (an original screenplay Oscar nominee in 2017 for 20th Century Women) stars Joaquin Phoenix as a radio journalist temporarily parenting his precocious nephew (Woody Norman) while the boy's mother (Gaby Hoffmann) deals with a crisis affecting her ex-husband. Phoenix, who is a four-time Oscar and Bafta acting nominee, winning both for Joker, is in the mix yet again — while 12-year-old Norman, who has a dozen prior screen credits including TV's Poldark, deserves attention in the supporting actor categories. A24 releases in the US on November 19.
CODA
Dir. Sian Heder
Sold for a cool $25m to Apple at Sundance, CODA also won the festival's dramatic jury and audience awards plus directing and ensemble prizes. Now Apple — which gave the film a streaming release this summer — will be seeking awards attention for the emotional crowdpleaser (based on French hit La Famille Bélier) about a child of deaf adults (ie CODA) torn between music and family. Marlee Matlin (an Oscar winner for Children Of A Lesser God) and Troy Kotsur — both actors who are deaf — and UK teen Emilia Jones could push for acting categories, and Heder as writer/director.
Cyrano
Dir. Joe Wright
Wright suffered some of his worst reviews with The Woman In The Window when it landed on Netflix in May, but has bounced back with this version of the 2018 stage musical of the famous — and oft-adapted — Edmond Rostand source material. Peter Dinklage, a four-time Primetime Emmy Award winner for Game Of Thrones, could score his first big film nomination, while Wright, who has nine Bafta nominations and two wins across the film and TV awards, might also win favour with voters. UA/MGM releases in North America in late December following a Telluride bow and further festival play.
Don't Look Up
Dir. Adam McKay
McKay has been Oscar nominated as director for both of his last two films, Vice (also nominated for best picture and original screenplay) and The Big Short (winning him best adapted screenplay). The filmmaker might feature again with Don't Look Up, starring Jennifer Lawrence and Leo­nardo DiCaprio as two astronomers who must convince the world that a comet is headed to destroy the Earth. The Hyperobject Industries and Bluegrass Films production will receive a limited theatrical release on December 10 before launching on Netflix on December 24.
Drive My Car
Dir. Ryusuke Hamaguchi
Japan's entry to the international feature Oscar is a three-hour drama adapted from a Haruki Murakami short story — and a best screenplay winner at Cannes this year. Hamaguchi's ninth fiction feature is his second this year — following Wheel Of Fortune And Fantasy — and focuses on a stage actor/director and a young female chauffeur appointed to drive him for a theatre festival in Hiroshima. Murakami source material has been made into films several times, notably with Tran Anh Hung's Norwegian Wood and Lee Chang-dong's Burning. The latter was submitted as South Korea's pick for the 2019 Oscars.
The Duke
Dir. Roger Michell
Michell's final feature before his untimely death in September, The Duke premiered at Venice in 2020 but its planned trajectory was disrupted by the pandemic. The story of a delusional cab driver (Jim Broadbent) who steals Goya's portrait of the Duke of Wellington from London's National Gallery in 1961, in an attempt to secure better social care for the elderly, might strike a chord with (hopefully) post-pandemic audiences when it lands in a Bafta-qualifying February 2022 UK slot. It goes out through Sony Pictures Classics in the US. Helen Mirren co-stars.
Dune
Dir. Denis Villeneuve
Villeneuve's Incendies picked up Oscar and Bafta nominations for foreign-language film, and he saw director nods at Oscar (Arrival) and Bafta (Arrival and Blade Runner 2049). He is likely to figure again for his towering achievement bringing (half of) the first book in Frank Herbert's seminal sci-fi series to spectacular life. Multiple craft categories including costume, sound and VFX look especially fertile hunting grounds. Warner Bros, which produced with Villeneuve Films and Legendary Entertainment, has now released in almost all territories.
Eternals
Dir. Chloé Zhao
Zhao's Nomadland was the big awards season winner earlier this year — but can she repeat the trick while playing in the Marvel sandpit? Marvel has previously been Oscar nominated in technical categories across 11 films, and scored best with Black Panther (seven nominations including best picture). Eternals tells the story of an ancient group of immortals who must reunite against a terrifying enemy, and features Gemma Chan, Richard Madden, Kumail Nanjiani, Angelina Jolie and Salma Hayek among its cast. Disney rolled out in early November, following a Rome Film Festival bow on October 24.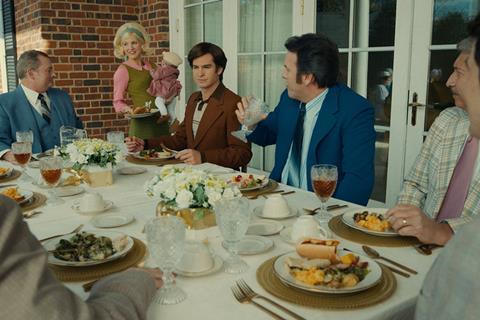 The Eyes Of Tammy Faye
Dir. Michael Showalter
Star and producer Jessica Chastain's passion project — based on a 2000 Sundance documentary of the same name — tracks the rise and fall of televangelist Tammy Faye Bakker (with Andrew Garfield playing then husband Jim). Chastain, an Oscar nominee for Zero Dark Thirty and The Help, will be the awards season focus after being feted at Toronto with a tribute award and winning a San Sebastian Silver Seashell for her performance. The biographical drama had a US release through Searchlight Pictures in September, managing a disappointing $2.4m in its first month.
Flee
Dir. Jonas Poher Rasmussen
Coming off a festival run that brought it kudos including Sundance's world cinema documentary jury prize and Annecy's best feature Cristal, Flee is a rare contender in both documentary and animated feature categories, and has also been selected by Denmark as its submission to the international feature Oscar. Writer/director Rasmussen and a multi­national producing team tell the story of a man who, on the verge of marriage to his boyfriend, reveals the secrets of his journey from Afghanistan to Denmark as a child refugee. Neon is set to release in the US in December.
The French Dispatch
Dir. Wes Anderson
A series of vignettes is prompted by the death of the proprietor (Bill Murray) of the titular reportage magazine in a film that is almost Wes Anderson in concentrate. Though based in France, this is a New Yorker-style periodical peopled with eccentrics writing about eccentrics. The Searchlight Pictures title — which premiered at Cannes 2021 after a year's delay — sees Anderson's favourite cast and crew reunite, plus new additions Timothée Chalamet, Jeffrey Wright and Benicio del Toro, with production designer Adam Stockhausen again set for plaudits.
The Good Boss
Dir. Fernando León de Aranoa
Spain won the foreign-language film Oscar — as the category was then called — when it selected The Sea Inside, starring Javier Bardem, for the 2005 awards. The country hopes lightning can strike twice with this satirical comedy about a factory boss desperately trying to fix workforce problems before a visit from an award committee. Director León de Aranoa teams up with Bardem again after Mondays In The Sun — Spain's pick for the Oscars in 2003, which was not nominated. mk2 Films had yet to confirm US distribution at press time.
Great Freedom
Dir. Sebastian Meise
Austria's submission to the international feature Oscar began its life in Un Certain Regard at Cannes, picking up the jury prize and going on to a wide sweep of European festivals. This second fiction feature from Meise stars Franz Rogowski (Transit, Undine) as a gay man in post-war Germany who discovers intimacy in prison over the course of several incarcerations for his infractions against the country's notorious Paragraph 175. Mubi has rights in North America, UK, Ireland, Turkey, India and most of Latin America.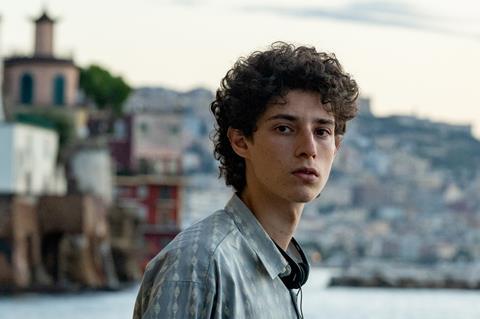 The Hand Of God
Dir. Paolo Sorrentino
Italy's Oscar contender is also a clear candidate across all major categories as Sorrentino (The Great Beauty, which won the foreign-language film Oscar in 2014) returns to his Naples childhood in this beautiful and heartfelt memoir backed and distributed by Netflix. Plaudits, too, for young lead Filippo Scotti, who sensitively portrays the teenage boy growing up amid a raucous family (including dad Toni Servillo) as he finds his own path to filmmaking.
Happening
Dir. Audrey Diwan
Diwan's powerful and timely drama, about a woman attempting to secure an abortion when it was illegal in 1960s France, won the Golden Lion in Venice but failed to secure the French nomination for the international feature Oscar category (which instead went to Titane). Happening's awards prospects elsewhere will be dependent on whether distributors choose to release it within the qualifying period for this year's round of awards: IFC Films in the US currently has it dated for 2022. Ana­maria Vartolomei's compelling central performance could secure nods.
The Harder They Fall
Dir. Jeymes Samuel
This classic western from debut director Samuel is produced by, among others, Shawn Carter (aka Jay-Z) and Lawrence Bender, who guided Quentin Tarantino's early work — to which this can be compared, while the score speaks for itself. This gung-ho, all-Black Net­flix drama about two fearsome gangs — one led by Jonathan Majors, the other by a villainous Idris Elba — has attitude and pathos to burn, and an eye-catching performance from Regina King as 'Treacherous' Trudy Smith, although she was not the only one to shine when the film opened the BFI London Film Festival in October.
A Hero
Dir. Asghar Farhadi
Iran's best-known filmmaker directed foreign-language Oscar winners A Separation and The Salesman, and was Bafta-nominated with both titles. Farhadi is back in contention with this Cannes grand prix winner about a prisoner — incarcerated for defaulting on a debt — who spends his two-day exit pass trying to get his creditor to agree to terms, thus expediting his release. Iran's pick for the Oscar is released by Amazon in North America and UK/Ireland, while Memento achieved multiple sales in other territories, and itself releases in France.
House Of Gucci
Dir. Ridley Scott
Scott has been nominated for an Academy Award four times, and for five competitive Baftas, but has so far only won honorary awards. This year he has two contenders: historical epic The Last Duel and this foray into the legendary Gucci fashion empire, adapted from Sara Gay Forden's 2001 bookThe House Of Gucci: A Sensational Story Of Murder, Madness, Glamour And Greed. The highly credentialed cast sees Oscar-winning actors Al Pacino, Jeremy Irons and Jared Leto join Oscar nominees Lady Gaga, Adam Driver and Salma Hayek (Gaga won an Oscar in 2019 for best song, 'Shallow' from A Star Is Born).Universal releases in multiple territories from November 24.
The Humans
Dir. Stephen Karam
Adapted by Tony-winning playwright Karam from his own one-act stage play, The Humans takes place entirely inside a Manhattan apartment over one fateful evening as a family gathers to celebrate Thanksgiving. Oscar nominee Steven Yeun (for Minari), Beanie Feldstein, Richard Jenkins, June Squibb and Amy Schumer topline the cast of this production from A24 (also behind fellow awards contender C'mon C'mon), which premiered at Toronto and will debut on US network Showtime on November 24 — which is, fittingly, Thanksgiving weekend.
A Journal For Jordan
Dir. Denzel Washington
Washington has eight Oscar nominations for acting (including wins with Glory and Training Day), and also shared a best picture nomination for producing Fences. Here, he produces and directs a drama based on an article that appeared in The New York Times and the memoir A Journal For Jordan: A Story Of Love And Honor by Dana Canedy — the fiancée of US soldier Charles Monroe King. Michael B Jordan stars as King, who when deployed to the Iraq War keeps a journal of advice for his infant son, should he grow up without a father. Chanté Adams co-stars. Sony releases in the US on Christmas Day.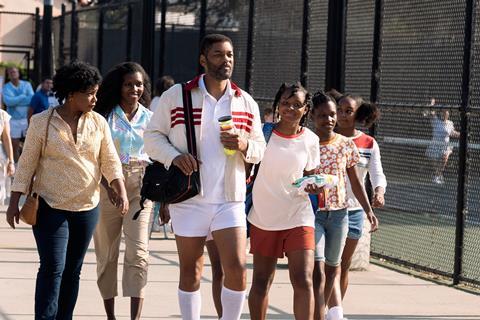 King Richard
Dir. Reinaldo Marcus Green
Green's last film Joe Bell premiered at Toronto in 2020 and opened this year, but will inevitably be overshadowed by his new, Warner Bros-distributed film — telling the story of the Williams family, and father Richard's grand plan to turn daughters Venus and Serena into tennis champions. Will Smith — twice Oscar-nominated for best actor, in Ali and The Pursuit Of Happyness — has his strongest shot yet at securing the big win. Two-time Primetime Emmy nominee Aunjanue Ellis could pick up her first major film nod playing wife, mother, co-coach and family anchor Oracene 'Brandy' Williams.
Last Night In Soho
Dir. Edgar Wright
A Bafta nominee and a British Independent Film Awards (BIFA) winner for best screenplay with Shaun Of The Dead in 2004, Wright has subsequently found himself more likely to be the recipient of audience prizes and genre festival recognition than mainstream awards attention. Can this genre-blending, music-infused thriller change the narrative? Perhaps its most likely contenders for nominations are Thomasin McKenzie and Anya Taylor-Joy, positioned as lead and supporting actress respectively. Wright, meanwhile, is also in the mix for the documentary category with The Sparks Brothers.
Licorice Pizza
Dir. Paul Thomas Anderson
An awards-season dark horse originally known as Soggy Bottom, Anderson's latest takes him back to his favoured 1970s Los Angeles setting, this time for a tale of teenage first love. The writer/director has been Oscar-nominated eight times — most recently for Phantom Thread in 2018 — but has yet to record a win. His history of directing award-winning performances, though, might bode well for Licorice Pizza lead Alana Haim (best known from rock band Haim). Originally set up at Focus Features, the project was subsequently acquired by MGM, which plans a late-November limited release in the US.
The Lost Daughter
Dir. Maggie Gyllenhaal
Gyllenhaal left Venice Film Festival with the best screenplay prize for her feature film debut as a writer/director, which is based on the Elena Ferrante novel and was shot on the Greek island of Spetses. This, together with an awards-friendly cast that includes Olivia Colman delivering another top-tier performance, should ensure the film figures prominently on the radar of voters. Playing the same character — Leda, an uncompromising academic and flawed mother — at a younger age, Jessie Buckley will run in supporting actress to avoid splitting the vote.
Luca
Dir. Enrico Casarosa
Pixar's latest exquisitely crafted animation gave a feature debut to Casarosa, director of the Disney studio's 2011 Oscar-nominated short La Luna. The Italian Riviera-setcoming-of-age story about two sea creatures who become adventurous young boys on land will certainly be a contender — Pixar's five previous features have all scored animated feature Oscar nominations — but may not be as firm a favourite as the studio's more ambitious Oscar winner Soul was last year. Luca launched in the US on the Disney+ streaming platform, but took a decent $49m from cinemas in select international markets.
Mass
Dir. Fran Kranz
Ann Dowd, Martha Plimpton, Jason Isaacs and Reed Birney star in this low-budget drama, which is set largely in a single church-basement meeting room and premiered at Sundance in January. Actor Kranz's feature directing debut — about the parents of a slain teen meeting the parents of the boy who killed him and others in a high-school mass shooting — has serious awards chops, with Bleecker Street releasing (and campaigning) in the US while Sky Cinema has the title in the UK.
The Mitchells Vs The Machines
Dir. Michael Rianda
This manic and inventive action adventure looks to be a key challenger to the traditional Pixar hegemony in the animation category. The film, which is directed by Rianda with Jeff Rowe as co-director, was acquired by Netflix from Sony Pictures Animation, and boasts Phil Lord and Chris Miller (who won the Bafta for The Lego Movie and Oscar for Spider-Man: Into the Spider-Verse) among its producers. Competition could come from another Netflix title, spectacular French mountaineering adventure The Summit Of The Gods, which played Cinéma de la Plage at Cannes this year.
Mothering Sunday
Dir. Eva Husson
French director Husson travels back in time and place after Girls Of The Sun — to between-the-wars England in 1924, where a maid (Odessa Young) meets her upper-class lover (Josh O'Connor) for the last time. This Sony Pictures Classics title may be a prestige period piece, with supporting turns from Olivia Colman and Colin Firth and a backdrop of handsome houses and pure privilege, but Husson's deft interpretation of Graham Swift's novel weaves through three time-frames with an aching sense of loss and regret. It is surprisingly sexy, too.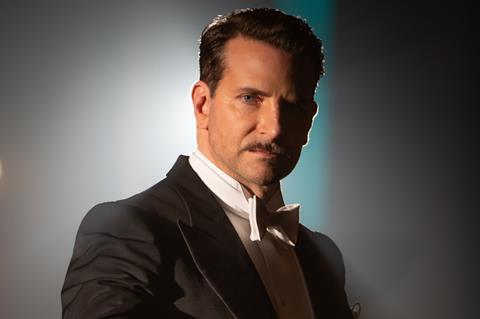 Nightmare Alley
Dir. Guillermo del Toro
Two-time Oscar winner del Toro's first film as director since 2017's The Shape Of Water (four Oscar wins including director and best picture), Nightmare Alley stars Bradley Cooper as a manipulative carnival worker who teams up with a dangerous psychiatrist (double Oscar winner Cate Blanchett). Toni Collette, Willem Dafoe, Richard Jenkins and Rooney Mara also star in the film, which is adapted from a 1946 novel by William Lindsay Gresham. Searchlight Pictures releases in the US on December 17, and Disney releases internationally.
Parallel Mothers
Dir. Pedro Almodovar
Almodovar's latest missed out on being named as Spain's submission to the international feature Oscar category (to The Good Boss) — but it would be unwise to discount the Sony Pictures Classics release's awards chances just yet. Having claimed the Volpi Cup for best actress at Venice, Penelope Cruz (an Oscar and Bafta winner in 2009 for Vicky Cristina Barcelona) looks like a serious contender for further awards attention. If she snags another Oscar nomination, it would be her fourth, and her second for a Spanish language performance (after Volver).
Passing
Dir. Rebecca Hall
Actress Hall — a TV Bafta winner in 2010 for Red Riding: The Year Of Our Lord 1974 — makes her directing debut with this adaptation of Nella Larsen's 1929 novel. Tessa Thompson and Ruth Negga (who was Oscar-nominated in 2017 for Loving) star as mixed-race women attempting to navigate life in very different ways in 1920s New York. Netflix, which acquired Passing after its Sundance premiere, gave it a limited theatrical outing before heading to streaming on November 10. Five Gotham awards nods — including Hall for director — have given Passing a nice start to awards season.
The Power Of The Dog
Dir. Jane Campion
New Zealand-born Campion was Oscar-nominated in 1994 for director and original screenplay with The Piano, winning the latter prize. Her subsequent four features were overlooked, but she is likely to prove a strong threat with this Net­flix-backed adaptation of the 1920-set Thomas Savage novel. Benedict Cumberbatch and Jesse Plemons star as Montana rancher brothers, with Kirsten Dunst and Kodi Smit-McPhee as the mother and son who enter their lives. Cumberbatch was Oscar and Bafta-nominated in 2015 for The Imitation Game.
Red Rocket
Dir. Sean Baker
Much of the awards attention surrounding Baker's previous film, The Florida Project, was focused on the performances: Willem Dafoe earned a supporting actor Oscar nomination; his co-star Brooklynn Prince claimed a slew of breakthrough talent prizes. A24's Red Rocket, with its unsympathetic central character — washed-up porn actor and arch manipulator Mikey Sabre — could prove divisive in the lead actor category, despite Simon Rex's impressive work in the role. Baker, who snagged two prizes at Deauville American Film Festival, could find himself in the mix for directing or, along with co-writer Chris Bergoch, original screenplay.
The Rescue
Dirs. Elizabeth Chai Vasarhelyi, Jimmy Chin
Vasarhelyi and Chin won the documentary Oscar and Bafta for Free Solo and they reteamed with National Geographic to chronicle — using new and archive footage plus some re-enactment — the 2018 rescue of 12 boys and their football coach from a flooded cave in Thailand (an operation already dramatised in a Thai film and subject of at least one upcoming US feature). The new film, which won Toronto's People's Choice documentary award before getting a platform US release in October, could resonate in the UK thanks to its focus on the British cave divers involved.
The Souvenir: Part II
Dir. Joanna Hogg
Hogg's The Souvenir landed eight BIFA nominations in 2019, losing in all categories, and then missed the boat at both Bafta and Oscar. The second part of this autobiographical drama — once again starring Honor Swinton Byrne alongside her mother Tilda Swinton — could find more favour with voters, in part thanks to a stronger arc, and some real agency, for the film student protagonist. This time A24 boarded ahead of production, while Picturehouse Entertainment replaces Curzon as UK distributor.
Spencer
Dir. Pablo Larrain
The latest from Larrain is a portrait of Princess Diana, teetering on the cusp of marital breakdown. In common with Jackie, his previous film about a high-profile woman in crisis, the focus here is likely to be on the central performance, in this case a memorable turn from Kristen Stewart. She won the Bafta rising star award in 2010 and garnered some notice for her supporting role in Olivier Assayas' Clouds Of Sils Maria, but this would be her first shot at major acting nominations in the Oscars and Baftas.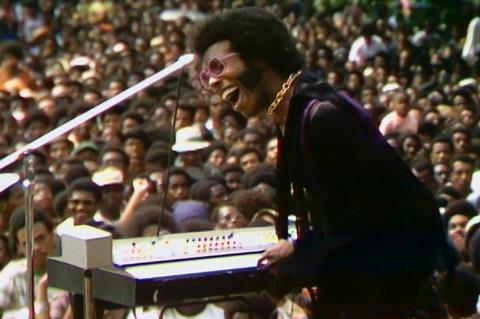 Summer Of Soul
Dir. Questlove
Winner of the grand jury prize for best documentary and the audience award at Sundance, Questlove's rousing film about the legendary 1969 Harlem Cultural Festival is a strong contender for documentary nominations, where its feelgood credentials and cultural timeliness could stand it in good stead. Joshua L Pearson's deft editing on the film — which was released theatrically in the US by Searchlight Pictures and digitally by Hulu — could also register with voters.
Swan Song
Dir. Benjamin Cleary
Winner of the 2016 live-action short Oscar with Stutterer, Cleary makes his feature writing and directing debut with this near-future drama set in a world where the terminally ill can elect to be cloned, programmed, and then reinserted into their life without even their partner realising. Moonlight and Green Book two-time Oscar winner Mahershala Ali stars as a man who chooses this path; Oscar-nominated Moonlight co-star Naomie Harris is his unwitting wife. Glenn Close and Awkwafina also star, and Apple TV+ streams from December 17.
The Tender Bar
Dir. George Clooney
Double Oscar winner Clooney (as producer for Argo and a supporting actor in Syriana) directs his eighth feature, this time for Amazon. An adaptation of journalist JR Moehringer's memoir of growing up poor in Long Island in the 1970s, this fond-hearted piece sees Daniel Ranieri and Tye Sheridan sharing duties as child JR and college-age JR respectively. Playing Uncle Charlie, Ben Affleck all but whips the film out from under their noses, serving up drinks and homespun wisdom at the titular bar as if a supporting actor nomination were in his sightlines — which it is.
tick, tick… Boom!
Dir. Lin-Manuel Miranda
An outstanding variety special Primetime Emmy award winner this year for Hamilton, Miranda steps behind the camera for this adaptation of late playwright Jonathan Larson's semi-autobiographical musical. Oscar nominee Andrew Garfield stars as the promising theatre composer contemplating life on the cusp of his 30th birthday; among the producers are Oscar winners Ron Howard and Brian Grazer of Imagine Entertainment. After opening AFI Fest on November 10, the film will have a limited theatrical run before streaming on Netflix from November 19.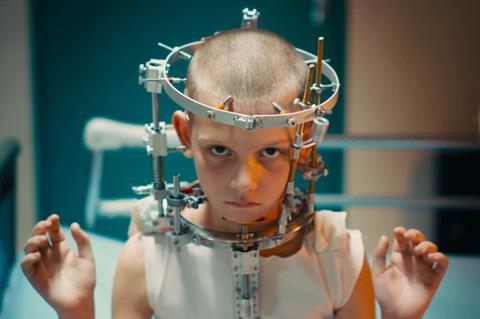 Titane
Dir. Julia Ducournau
Ducournau's Cannes Palme d'Or winner has bagged the slot as France's submission for the international feature Oscar, but with its graphic violence and outlandish plot, it is certainly a divisive picture that might prove a little rich for the tastes of some voters. While Titane is perhaps unlikely to travel the Parasite route from Cannes triumph to best picture glory, its must-watch status should ensure it is firmly on the radar of voters. Acting nominations for Agathe Rousselle and Vincent Lindon are not out of the question.
The Tragedy Of Macbeth
Dir. Joel Coen
Three years after The Ballad Of Buster Scruggs made do with Oscar nominations in the adapted screenplay and craft categories, four-time winner Coen (for various duties across Fargo and No Country For Old Men) is back in major contention. This time working without younger brother Ethan, the multi-tasker writes, directs, produces and edits — shepherding a cast led by Oscar winners Denzel Washington and Frances McDormand. With lensing by multiple Oscar and Bafta nominee Bruno Delbonnel (Darkest Hour), it is one of several contenders this year shot in black and white.
The Velvet Underground
Dir. Todd Haynes
With his first feature documentary, Haynes creates an impressionistic portrait of New York's coolest ever band, using period avant-garde film and audio as well as new interviews with the likes of founding member John Cale. If it proves a bit too underground for mainstream voters, the film — which screened at Cannes, Telluride, San Sebastian and elsewhere before launching in cinemas and on Apple TV+ in mid-October — is certain to strike a chord at the Independent Spirits, where Haynes and producer Christine Vachon have been regular nominees and several-time winners.
West Side Story
Dir. Steven Spielberg
This story remains a perennial favourite more than 60 years after Arthur Laurents' original West Side Story made its Broadway debut in 1957. Having previously been adapted for the screen by Robert Wise and Jerome Robbins in 1961, three-time Oscar winner Spielberg presents his take on the classic story of the Sharks and Jets, two rival street gangs in 1950s New York. Ansel Elgort and Rachel Zegler head the cast of this Amblin Entertainment/20th Century Studios co-production; Disney will release in the UK, US and multiple territories on December 10.
The Worst Person In The World
Dir. Joachim Trier
The final film in Trier's Oslo trilogy — after Reprise and Oslo, August 31st — The Worst Person In The World earned its star Renate Reinsve the best actress prize in Cannes and has been selected by Norway as its entry to the international feature film Oscar. Reinsve, who is also a contender in lead actress, stars as a twenty-something woman who begins this turbulent romantic drama as a medical student and later pursues various creative avenues. Norway previously submitted Trier's Reprise and Thelma for the Oscars, but neither were nominated.
10 UK INDEPENDENT FILMS TO SEE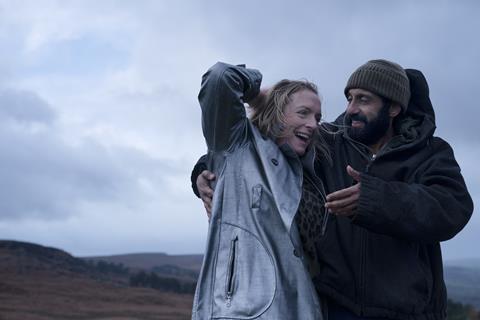 After Love
Joanna Scanlan stars as a woman who discovers her husband's hidden past after he dies in Aleem Khan's feature debut, which is likely to make a decent showing in this year's British Independent Film Awards (BIFA).
Ali & Ava
Clio Barnard was nominated for Baftas with her first two features, doc hybrid The Arbor and The Selfish Giant, and has impressed with this romantic drama starring Claire Rushbrook and Adeel Akhtar.
Benediction
A best British film Bafta nominee for The House Of Mirth in 2001, Terence Davies directs Jack Lowden in this biographical drama about English First World War poet Siegfried Sassoon.
Boiling Point
Adapted by Philip Barantini from his own 2019 BIFA-nominated short of the same name, Boiling Point stars Stephen Graham as a head chef experiencing a stressful day at work, all shot in one continuous take.
Censor
Prano Bailey-Bond's slow-burn horror film, set against the 'video nasties' media frenzy of the early 1980s, could well figure in Bafta's British categories, while Niamh Algar impresses in the lead role.
Cow
An Oscar winner for short Wasp and a double Bafta winner for Red Road and Fish Tank, Andrea Arnold goes non-fiction with her fifth feature — a close-up portrait of the life of a cow on an English farm.
The Electrical Life Of Louis Wain
Will Sharpe — Bafta-nominated for his debut Black Pond — is dividing critics and audiences with this third feature, about cat illustrator Louis Wain (Benedict Cumberbatch); watch out for Claire Foy in support.
Encounter
Michael Pearce, who won the outstanding British debut Bafta with Beast, follows up with a US-set road movie starring Riz Ahmed as a former marine trying to save his young sons from an alien threat.
Pirates
Actor, TV presenter and DJ Reggie Yates makes his feature writing and directing debut with this comedy about three friends making the epic journey from north to south London on New Year's Eve 1999.
True Things
Harry Wootliff scored an outstanding British debut Bafta nomination in 2020 with Only You, and now presents Ruth Wilson as a benefits office worker who is captivated by a charismatic ex-prisoner (Tom Burke)
10 DOCUMENTARIES TO SEE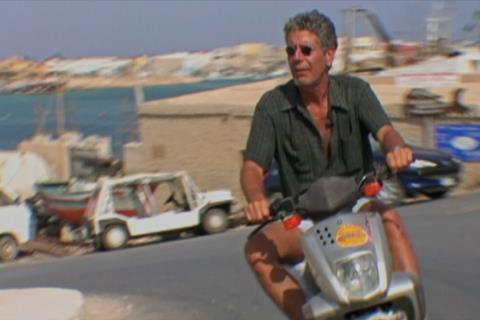 Attica
Three-time Primetime Emmy Award winner Stanley Nelson, here directing with Traci Curry, takes a dive into the titular 1971 prison uprising and highlights the still-urgent need for reform 50 years later.
Becoming Cousteau
Among multiple biographical docs in the mix, this one from double Oscar nominee Liz Garbus — about oceanic explorer and environmentalist Jacques Cousteau — could pull ahead of the pack.
A Cop Movie
Alonso Ruizpalacios's tricksy film — ostensibly about a pair of married Mexican cops, and one of several Netflix titles being pushed in the category — won a Silver Bear for editing on its Berlinale debut.
The First Wave
An Oscar nominee in 2016 for Cartel Land, Matthew Heineman now presents this portrait of doctors, nurses and hospital administrators in New York responding to the Covid-19 pandemic.
Julia
Julie Cohen and Betsy West (Oscar-nominated in 2019 for RBG) premiered at Telluride with this film about cookbook author and TV presenter Julia Child, memorably played by Meryl Streep in Julie & Julia (2009).
The Lost Leonardo
This Tribeca 2021 premiere from Denmark's Andreas Koefoed tells the story of the Salvator Mundi — the painting, credited to Leonardo da Vinci, that sold at auction for a record $450m in 2017.
Mayor Pete
Jesse Moss follows up his Primetime Emmy Award-winning film Boys State with an Amazon Original documentary tracking Pete Buttigieg's campaign to secure the Democratic nomination for US president.
My Name Is Pauli Murray
Julia's Cohen and West are also in the mix for this exploration of the life and ideas of Pauli Murray, a non-binary Black lawyer, activist and poet who influenced both Ruth Bader Ginsburg and Thurgood Marshall.
Roadrunner: A Film About Anthony Bourdain
Morgan Neville — an Oscar winner for Twenty Feet From Stardom — explores the life of the chef, author and travel documentarian who died by suicide in 2018.
Who We Are: A Chronicle Of Racism In America
Emily Kunstler and Sarah Kunstler scooped an SXSW audience award with their film presenting Jeffery Robinson's talk on the history of US racism, interweaving archival footage and interviews.
10 PERFORMANCES TO TEMPT VOTERS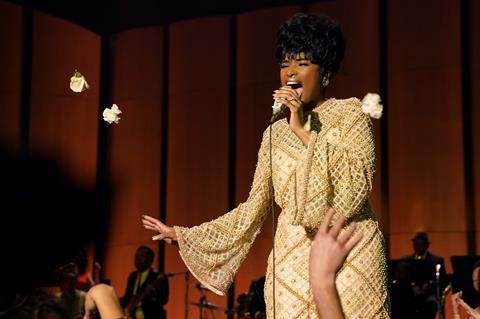 Clifton Collins Jr in Jockey
Acquired by Sony Pictures Classics out of Sundance, this feature directing debut from Clint Bentley showcases Collins Jr as an ageing jockey mentoring a young man (Moises Arias) claiming to be his son.
Adam Driver in Annette
Also in the mix for House Of Gucci and The Last Duel, Driver delivers one of his most committed performances — as a confrontationally macho stand-up performer — in Leos Carax's oddball musical.
Virginie Efira in Benedetta
Four-time César nominee Efira plays a novice nun in the 17th century who joins an Italian convent and embarks on a lesbian affair in Paul Verhoeven's 2021 Cannes Competition entry.
Ben Foster in The Survivor
As boxer and concentration camp survivor Harry Haft, Foster has a shot at his first Oscar nomination — as long as HBO Films, which bought Barry Levinson's drama out of Toronto, releases during this awards year.
Jennifer Hudson in Respect
Liesl Tommy's biographical drama about Aretha Franklin may be considered a tad conventional to go the awards distance, but Dreamgirls Oscar winner Hudson impresses as the Queen of Soul.
Caleb Landry Jones in Nitram
Jones never delivers a dull performance, and he won the best actor prize at Cannes as the lone gunman in Justin Kurzel's mass shooting drama, which should release in time for the Oscars — but not this year's Baftas.
Taylour Paige in Zola
Paige received a Gothams nomination for her role in this film based on a viral Twitter thread about a part-time stripper who finds herself co-opted into a saga involving prostitution and kidnap in Tampa, Florida.
Noomi Rapace in Lamb
A24's US release of Valdimar Johannsson's supernatural drama set a $1m-plus record debut weekend box office for an Icelandic film (also the country's Oscar entry). Rapace stars as one half of a farming couple who adopt a strange newborn.
Rachel Sennott in Shiva Baby
Emma Seligman's comedy may do well at the Independent Spirits, not least for Sennott as a student who bumps into her sugar daddy at a Jewish wake.
Tilda Swinton in Memoria
Also reliably excellent in Joanna Hogg's The Souvenir: Part II, Swinton compels as a woman perplexed by a recurring loud banging noise in Apichatpong Weerasethakul's Colombia-set mystery.