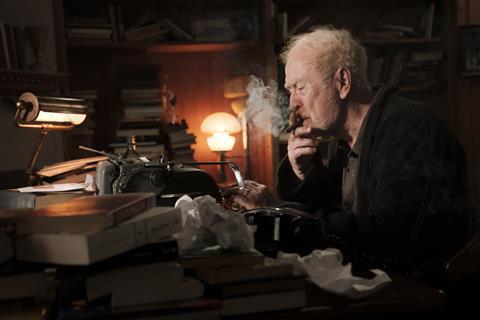 Berlinale Special
Best Sellers (Can-UK)
Dir. Lina Roessler
After delivering prize-winning shorts including 2017's Mustard Seed, Canadian actress Roessler makes her feature directing debut with a comedy starring Michael Caine and Aubrey Plaza, about a cranky retired author who reluctantly embarks on a final book tour to help out a young publisher. The film was produced by Cassian Elwes, Pierre Even's Item 7, and Wishing Tree Productions. CAA Media Finance represents US sales and Foresight Unlimited handles international. Contact: Foresight Unlimited
Courage (Ger)
Dir. Aliaksei Paluyan
This feature-length documentary about the recent troubles and mass protests in Belarus sparked by a disputed presidential election marks the feature debut of Germany-based, Belarus-born filmmaker Paluyan. The film follows three actors from an underground theatre in Minsk who are caught up in the maelstrom of mass demonstrations against the existing regime. Courage is the first film from Belarus to be selected for the main Berlinale programme in almost 20 years. It is produced by Germany's Living Pictures Production. Contact: Rise And Shine Films
For Lucio (It)
Dir. Pietro Marcello
After award-winning success with Venice and Toronto drama Martin Eden, Italian filmmaker Marcello returns to his documentary roots with a feature about late musician Lucio Dalla. The life of the Italian singer/songwriter, whose biggest hit was 'Caruso', will be explored through interviews with his manager Umberto 'Tobia' Righi and childhood friend Stefano Bonaga, among others. Dalla also composed songs for some of Italy's biggest film directors including Mario Monicelli and Michelangelo Antonioni. Producers are IBC Movie and Rai Cinema. Contact: The Match Factory
Je Suis Karl (Ger-Czech)
Dir. Christian Schwochow
German writer/director Schwochow's credits include local box-office hit Paula, Netflix miniseries Bad Banksand two episodes of The Crown. His latest feature centres on the survivor of a terrorist attack (Luna Wedler) who joins a beguiling student (Jannis Niewöhner) in a youth movement that aims to seize power. Both leads are former EFP Shooting Stars. Germany's Pandora Film Produktion produces with Czech Republic's Negativ Film Productions. Contact: The Match Factory
Language Lessons (US)
Dir. Natalie Morales
This Duplass Brothers Productions drama marks the feature directing debut of Cuban-American TV star Morales (Dead To Me, Parks And Recreation), who stars alongside and co-wrote the film with indie veteran Mark Duplass. Filmed in secret last year in California and Costa Rica, Language Lessons centres on a man whose husband surprises him with Spanish lessons and bonds with his teacher after tragedy strikes. The film also screens at SXSW Online 2021 in the Narrative Spotlight section. Contact: ICM Partners
Limbo (HK-China)
Dir. Soi Cheang
After the success of SPL II and The Monkey King trilogy, Hong Kong director Cheang returns with a bleak crime thriller about a reinstated veteran cop who partners with a rookie officer to hunt a serial killer. With Wisdom Tooth as its Chinese title, the film is adapted from Chinese author Lei Mi's novel of the same name. Investors include Sun Entertainment Culture, Bona Film Group and Erdong Culture (Beijing), with Wilson Yip (Ip Man series) and Paco Wong (SPL series) as producers. Lam Ka Tung, Cya Liu and Mason Lee star. Contact: Quin Lau, Sun Entertainment Culture
Tides (Ger-Switz)
Dir. Tim Fehlbaum
Swiss filmmaker Fehlbaum follows up his 2011 sci-fi Hell with another dystopian thriller. Tides centres on an elite astronaut (Nora Arnezeder) who travels from a space colony to a devastated Earth and must make a decision that will seal the fate of both planets. The cast includes Game Of Thrones' Iain Glen. Saban Films has rights for North America and the UK. Producers are BerghausWöbke Filmproduktion, Vega Film and Resident Evil outfit Constantin Film. Executive producers include Independence Day director Roland Emmerich. Contact: Mister Smith Entertainment
Tina (US)
Dirs. Dan Lindsay, TJ Martin
This documentary chronicling the life of music icon Tina Turner already garnered attention when Universal Pictures Content Group snapped up most of the world and is planning multi-territory theatrical releases in the summer. Directed by Oscar-winning filmmakers Lindsay and Martin (Undefeated), the film's producers are Lightbox's Simon Chinn (Searching For Sugar Man), Jonathan Chinn (Whitney) and Diane Becker (Belushi). Tina will launch on HBO via HBO Max in North America, while Altitude is lining up a UK release in April. Contact: Universal Pictures Content Group
Who We Were (Ger)
Dir. Marc Bauder
Seven years after his banking documentary Master Of The Universe won the Critics' Week prize at Locarno Film Festival and best documentary at the European Film Awards, Germany's Bauder returns with a cine­matic essay that asks what future generations will think of us. Inspired by Roger Willemsen's posthumously published 2016 book of the same name, the film poses the question to six intellectuals including an astronaut, oceanologist and Buddhist monk. Warner Bros and X Verleih are set to release in Germany. Bauder was previously at the Berlinale in 2006 with Last To Know, which played in Panorama. Contact: Films Boutique
Forum Highlights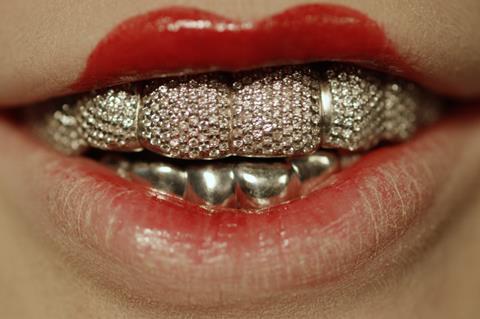 Marking the second edition overseen by German film writer Cristina Nord, this year's Forum sidebar has given more space to first-time filmmakers, with seven of the 17-strong selection made by debut feature directors. These include Argentina's Manque La Banca, who debuts with Ski, and The Inheritance by US artist/filmmaker Ephraim Asili.
The latter, which was first selected for Toronto 2020, weaves together the histories of the MOVE Organization, the Black Arts Movement and Asili's involvement in a black Marxist collective.
The Inheritance uses Jean-Luc Godard's La Chinoise as a touchstone, as does Just A Movement, which focuses on the character of Omar from the 1967 film. It is directed by US-born, Brussels-based director Vincent Meessen, whose Ultramarine won the Tiger Award for best short at International Film Festival Rotterdam in 2019.
Tzarevna Scaling marks the feature debut of Russian photographer Uldus Bakhtiozina and combines a fairytale with less traditional elements, such as characters with diamond-encrusted teeth.
The strand, which spotlights challenging features that combine film with visual art, theatre and literature, also contains more established filmmakers. These include Israeli documentarian Avi Mograbi, who explores the meaning of occupation in The First 54 Years — An Abbreviated Manual For Military Occupation, sold by The Party Film Sales.
Thai director Anocha Suwichakornpong returns with coming-of-age feature Come Here, sold by Rediance. Berlin-based directors Chris Wright and Stefan Kolbe use a puppet to portray a real killer in their docu-drama hybrid Anamnesis, sold by Deckert Distribution.
The 17-title selection, which includes 14 world premieres, is half the size of last year's line-up of 35 titles, as the festival slims down for its virtual edition.
Generation Highlights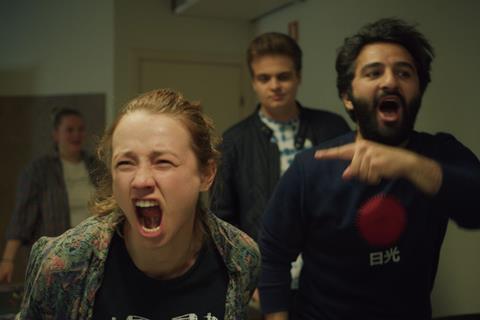 The 15 films that comprise this year's Generation strand — which focuses on youth-oriented stories — "offer a break to life as we know it right now", according to section head Maryanne Redpath. While the selection is significantly down on 2020's 59 competition entries, it is no less eclectic during this pandemic year.
Among the seven world premieres are Mission Ulja Funk, the debut of German filmmaker Barbara Kronenberg, sold by Picture Tree International; documentary Last Days At Sea, the first feature of Filipina director Venice Atienza; and Ukrainian teenage drama Stop-Zemlia by Kateryna Gornostai, represented for international sales by Berlin-based Pluto Film.
Also premiering is The White Fortress, a Canada-Bosnia & Herzegovina co-production directed by Igor Drljaca, whose drama Krivina played at Toronto 2012 while his follow-up, The Waiting Room, was selected for Locarno 2015.
Further features set to receive their world premiere includes Argentinian production A School In Cerro Hueso, directed by Betania Cappato; eco-documentary From The Wild Sea, by debut Danish filmmaker Robin Petré, sold by DR Sales; and Swiss feature The Fam, directed by Fred Baillif and sold by Latido Films. Making its international debut is Ninjababy, the second feature from Norway's Yngvild Sve Flikke after 2015's Women In Oversized Men's Shirts. TrustNordisk is handling world sales.
Asia and Scandinavia are well represented, with four contributions each, and 60% of Generation films are directed by women — with 75% of female filmmakers making up the Kplus selection.
Strong heroines lead six of the eight films in the Kplus competition including South Korea's Short Vacation, the debut of directing duo Kwon Min-pyo and Seo Hansol, sold by M-Line Distribution; and Amanda Adolfsson's Scandinavian supernatural adventure Nelly Rapp — Monster Agent, sold by REinvent Studios.
The line-up also includes Beans, the feature debut of Mohawk Girls director Tracey Deer, which is inspired by true events and centres on a Mohawk girl who comes of age during the 1990 Oka Crisis armed stand-off over land rights. Worldwide sales were acquired by WaZabi Films ahead of its Toronto New Wave Discovery premiere last year.