The Berlinale unfolds this year as an in‑person event, while the European Film Market has been forced online for a second time. Screen profiles the Competition, Encounters, Panorama and Specials strands.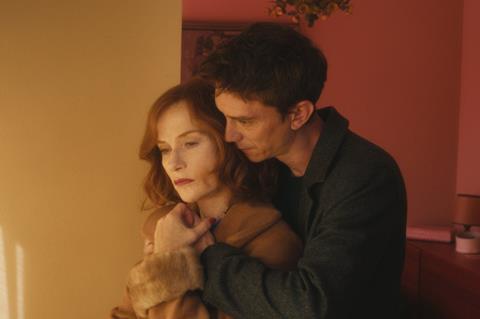 Berlinale Special
1341 Frames Of Love And War (Isr-UK-US)
Dir Ran Tal
The latest work from Israeli documentarian Tal tells the story of the country's most celebrated war photographer, Micha Bar-Am, utilising an archive of images and documents that spans from 1930s Germany to the present day. Tal, who is also director of the international documentary programme MFA at Tel Aviv University's Tisch School of Film and Television, has won awards for previous works including Children Of The Sun (2007). 1341 Frames Of Love And War was awarded a completion grant from the San Francisco-based Jewish Film Institute in 2021.
Contact: Reservoir Docs
A German Party (Ger)
Dir Simon Brückner
Together with a two-man crew, director Brückner (From The Sidelines) was granted unprecedented and exclusive access to all levels of Germany's right-wing populist Alternative for Germany (Alternative für Deutschland, AfD) party, and was able to chronicle its inner tensions and aspirations. The production by Hubertus Siegert's Spice Film was backed by the State Minister for Culture and Media (BKM) and the German Federal Film Fund and will be released by Majestic Filmverleih in German cinemas this spring.
Contact: Spice Film
Heart Of Oak (Fr)
Dirs Laurent Charbonnier, Michel Seydoux
Billed as an ode to life and biodiversity, this immersive documentary explores the history of a 200-year-old oak tree through the wildlife that lives in it. A joint production between celebrated nature cinematographer and docu­mentarian Charbonnier and producer Seydoux, the film took four years to make including 18 months of shooting. Charbonnier's recent directorial credits include the sumptuous Chambord, exploring the history of the Loire Valley castle; he was also one of the cinematographers on Jacques Perrin's Winged Migration.
Contact: Alexis Cassanet, Gaumont
Nothing Lasts Forever (US)
Dir Jason Kohn
For his third film, Kohn, the documentarian who apprenticed under Errol Morris, infiltrates the diamond industry and uncovers widespread criminal activity. Nothing Lasts Forever promises another intense study of its subject matter after Kohn's Toronto 2017 entry Love Means Zero, profiling tennis coach Nick Bollettieri, and Sundance 2007 selection Manda Bala (Send A Bullet), which explored corruption in Brazil. Kohn produced with his Kilo Films partner Amanda Branson Gill, and Jared Ian Goldman. Showtime holds worldwide rights in all media.
Contact: Showtime
This Much I Know To Be True (UK)
Dir Andrew Dominik
The fourth film from New Zealand-born director Andrew Dominik marks his first to play Berlin, although previous titles such as Chopper and The Assassination Of Jesse James By The Coward Robert Ford have won plaudits on the festival circuit; the latter also received two Oscar nominations. This documentary is a companion piece to his 2016 Nick Cave portrait One More Time With Feeling, and explores the creative relationship between Cave and collaborator Warren Ellis. The film is the first to be produced by UK creative studio Uncommon London.
Contact: Bad Seed Ltd
Berlinale Special Gala
About Joan (Fr-Ger-Ire)
Dir Laurent Lariviere
French acting diva Isabelle Huppert has a history of working with first and second-time filmmakers; here she collaborates with writer/director Lariviere on his follow-up to debut I Am A Soldier (Un Certain Regard, Cannes 2015). Huppert stars opposite Lars Eidinger and Swann Arlaud as a Parisian woman who retreats to the countryside after a chance meeting with a former love brings old memories to the surface. It is lead produced by Paris-based 2.4.7. Films in co-production with Cologne's Gifted Films West and Dublin's Blinder Films.
Contact Playtime
Against The Ice (Ice-Den)
Dir Peter Flinth
The first Netflix original feature film from Iceland, Against The Ice is an English-language historical adventure based on Denmark's 1909 Alabama Expedition. Led by Captain Ejnar Mikkelsen, who later wrote the book on which the screenplay is based, the mission was intended to refute the US's claim to the territory of northeast Greenland. But disaster struck, leaving Mikkelsen and a colleague stranded. Nikolaj Coster-Waldau stars as the captain, co-wrote the screenplay and co-produced with Baltasar Kormakur; Denmark's Flinth (Arn, Wallander) directs.
Contact: Netflix
Dark Glasses (It-Fr)
Dir Dario Argento
Fan sites have been abuzz since the news broke last year that Italian giallo veteran Argento was at work on a new film — his first since the poorly received Dracula 3D (2012). Co-produced by Rome-based Urania Pictures along with Getaway Films in Paris, Dark Glasses stars Ilenia Pastorelli, who broke out in 2015 indie superhero movie They Call Me Jeeg. She plays a prostitute blinded while fleeing from a serial killer, who strikes up an alliance with a boy from Rome's Chinese community to track down the maniac who scarred both their lives. Vision Distribution will release in Italy.
Contact: Flavien Eripret, Wild Bunch International
The Forger (Ger-Lux)
Dir Maggie Peren
Based on Samson 'Cioma' Schönhaus's memoir published in English in 2007, writer/director Peren's fourth feature film is set in Berlin in 1942. It stars Dark's Louis Hofmann — an EFP European Shooting Star in 2017 — as the 21-year-old Cioma, who is determined to continue living life to the full under the Nazi regime and avoid deportation, while at the same time forging passports for Jewish citizens. The co-production between Dreifilm, Amour Fou Luxembourg and Network Movie received backing from Film Fund Luxembourg, FFA, DFFF, FFF Bayern and broadcasters ZDF/Arte, and will be released later this year in German cinemas by X Verleih.
Contact: Beta Cinema
Gangubai Kathiawadi (India)
Dir Sanjay Leela Bhansali
This Hindi-language crime-thriller tells the true story of how a young girl became madame of an infamous brothel in India, and stars Indian-British actress Alia Bhatt in the title role. The Berlin world premiere marks director Bhansali's first time at the festival; his 2002 film Devdas screened at Cannes, was nominated for a best foreign-language film Bafta and was India's official submission to the Academy Awards. Gangubai Kathiawadi is backed by the director's Bhansali Productions along with Mumbai's Pen India, which releases at home this month.
Contact: Prerna Singh, Bhansali Productions
Good Luck To You, Leo Grande (UK)
Dir Sophie Hyde
UK director Hyde won the Generation 14plus Crystal Bear for her feature debut 52 Tuesdays in 2014, while her follow-up Animals debuted at Sundance in 2019 before touring the festival circuit. Now her third film — comedy drama Good Luck To You, Leo Grande, written by comedian Katy Brand — has its European premiere at the Berlinale after world-premiering at Sundance. Emma Thompson plays a 55-year-old woman who employs the services of the titular male escort, played by Screen International Star of Tomorrow 2021 Daryl McCormack. Searchlight took US rights at Sundance; Lionsgate will release in the UK.
Contact: Cornerstone Films
Incredible But True (Fr)

Dir Quentin Dupieux
France's Dupieux has carved out a career as a surreal screen joker on both sides of the Atlantic. His feature Wrong played at Sundance in 2012, while 2014's Reality screened in Venice's Horizons. Dupieux has recently come closer to mainstream prominence with Jean Dujardin-starrer Deerskin — a Directors' Fortnight premiere at Cannes in 2019 — and goofy insect farce Mandibles (2020). His latest is the story of a couple (Alain Chabat and Léa Drucker) who move into their dream home only to find something unexpected in the basement.
Contact: Flavien Eripret, Wild Bunch International
The Outfit (US)
Dir Graham Moore
The Imitation Game writer Moore makes his feature directorial debut on this drama starring Mark Rylance as a London tailor in Chicago who must outwit mobsters to survive a fateful night; Zoey Deutch and Johnny Flynn also star. Johnathan McClain co-wrote the screenplay with Moore, and Scoop Wasserstein, Ben Browning and Amy Jackson produced the film. Focus Features acquired worldwide rights from FilmNation, which financed The Outfit.
Contact: Focus Features
Forum Highlights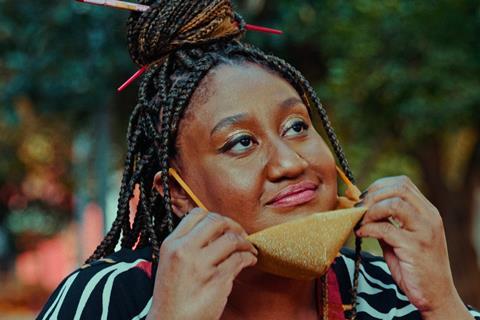 Perhaps unsurprisingly, this year's Forum features a number of works that concern themselves with the Covid-19 pandemic. Among them is Three Tidy Tigers Tied A Tie Tighter from Brazilian filmmaker Gustavo Vinagre, which shows young queer people in Sao Paulo defying the virus. Vinagre played in Forum in 2019 with documentary The Blue Flower Of Novalis (co-directed by Rodrigo Carneiro) and again in 2020 with Divinely Evil.
Buenos Aires filmmaking duo Alejo Moguillansky and Luciana Acuña use their tragicomic lockdown film The Middle Ages to question how performance art can ever return to its pre-pandemic form. And Chinese director Zheng Lu Xinyuan takes a more personal approach in Jet Lag (world sales Rediance), detailing her experience travelling from Vienna to China at the height of the pandemic. Zheng Lu's The Cloud In Her Room premiered at Rotterdam in 2020, where it won the Tiger Award.
In Nuclear Family, filmmaking duo Erin and Travis Wilkerson take a similarly personal approach to a wider issue, driving across country to investigate the US's use of atomic energy and its impact on both politics and geography.
Landscape is also central to other Forum titles including Striking Land (Terratreme Filmes), the feature documentary debut of Portugal's Raul Domingues. And in Geographies Of Solitude, Canadian experimental filmmaker Jacquelyn Mills documents the work of Zoe Lucas, a volunteer botanist who catalogues the flora and fauna of the Atlantic's isolated Sable Island.
Elsewhere, Forum regular James Benning returns with feature documentary The United States Of America, a follow-up to his landmark 1975 short which, through his customary long takes, explores both the US and his own filmmaking oeuvre. And France's Alain Gomis, who played in Competition with Aujourd'hui (2012) and Felicite (2017), presents Rewind & Play (Andolfi, The Party Film Sales), his documentary about jazz musician Thelonious Monk.
Generation Highlights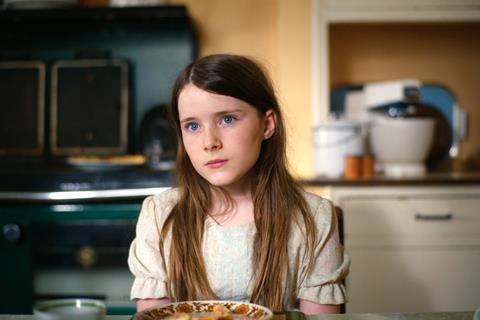 This year will be the final time Generation section head Maryanne Redpath will oversee Berlin's youth-oriented strand, and she sees it as a particularly important selection given the ongoing affects of Covid‑19 on young people. "Never underestimate the young audience, that growing up can be beautiful as well as dangerous, that this is no time for ordinary cinema," she says.
Following last year's reduced online line-up, Generation boasts 24 features with 19 being world premieres. Among those is Sublime (international sales Meikincine Entertainment), the feature debut of Argentinian director Mariano Biasin, which follows a 16-year-old musician who falls in love with his best friend. Biasin won the Crystal Bear for his short El Inicio De Fabrizio in Generation 2016.
Also from South America comes documentary Alis (Latido Films), in which directors Clare Weiskopf and Nicolas van Hemelryck profile young women who live in a care home in the Colombian capital of Bogota; and religious coming-of-age drama The Realm Of God from Mexico's Claudia Sainte-Luce.
Europe is well represented as always, with films including dance documentary Rookies (Le Pacte) from France; Irish rural drama The Quiet Girl (Rosa Bosch); Sweden's Comedy Queen (REinvent) by Sanna Lenken, who won the Crystal Bear for Generation title My Skinny Sister in 2015); Belgian love story Kind Hearts (Avila); Ines Alves' documentary Waters Of Pastaza from Portugal; and German documentary Kalle Kosmonaut.
There are also two films from the Netherlands: Mascha Halberstad's animation Oink (LevelK); and Shamira Raphaela's documentary Shabu (Reservoir Docs).
Eastern Europe is also in the mix, with Slovenia-Australia co-production Moja Vesna from Sara Kern telling the story of a 10-year-old girl who takes responsibility for her family after the death of her mother. In timely documentary Boney Piles, Taras Tomenko profiles the children who live in Ukraine's war zone. And from Kazakhstan comes documentary Scheme, in which Farkhat Sharipov follows the lives of teenagers in the newly rich city of Almaty.
Gender diversity is also a dominant theme across the strand, with a healthy number of the features directed or co-directed by a woman. Among them are South Korea's Lee Ji-eun, who makes her debut with The Hill Of Secrets (Finecut); New Zealand's Michelle Savill with Millie Lies Low (Reason8); Japan's Emma Kawawada with My Small Land (Gaga); and Russia's Julia Trofimova with The Land Of Sasha. There are also European premieres of Finnish filmmaker Alli Haapasalo's Girl Picture (LevelK) and Rebecca Huntt's US-Mexico co-production Beba (Neon).
Elsewhere in the section, US filmmaker Jamie Sisley's feature debut Stay Awake (WME) develops his short film of the same name (which played Generation 2015) into a drama following two brothers as they cope with their mother's addiction to prescription drugs.
Also making their world premieres in the section are Bubble, an animation by Japanese filmmaker Tetsuro Araki which sees gravity turned upside down; and The Apple Day (ELI Image), Iranian director Mahmoud Ghaffari's drama about a boy who struggles to find enough apples for his brother's school after their father's truck is stolen.