Screen highlights the buzz titles ready to entice international buyers at the 2023 European Film Market (EFM).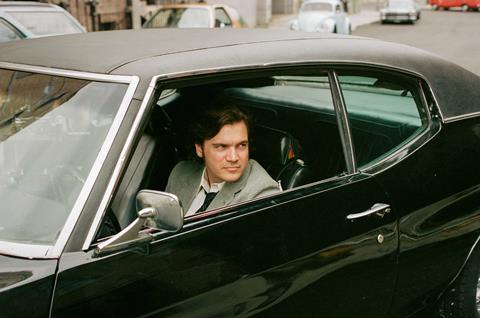 Fifth Season brings two anticipated heavyweight documentaries, both of which are playing in Special Gala. Nenad Cicin-Sain's Kiss The Future recounts how a US aid worker in war-torn Sarajevo enlisted the help of U2 to shine a light on the Bosnian War. Matt Damon and Ben Affleck's Pearl Street Films produced with Fifth Season. Superpower, co-directed by Aaron Kaufman and Sean Penn, profiles Ukrainian president Volodymyr Zelensky and Ukraine's resistance against the Russian invasion. Fifth Season and Vice Studios co-financed.
AGC Studios arrives with Giant, the rags-to-riches biopic about boxer Naseem Hamed, who endured Islamo­phobia in Britain in the 1980s and 1990s and became world feather­weight champion. Rowan Athale directs a cast led by Paddy Considine and Mena Massoud. AGC Studios, Tea Shop Productions and White Star Productions produce. The AGC Studios roster also includes crime thriller The Order starring Jude Law as an undercover FBI agent investigating a domestic terror group fronted by a charismatic leader (Nicholas Hoult). Justin Kurzel directs the project from AGC, Chasing Epic Pictures and Riff Raff Entertainment. Both projects are scheduled to start shooting in May.
XYZ Films will be talking up Amanda Seyfried in Atom Egoyan's Seven Veils, about an earnest theatre director assigned to remount her mentor's most famous work, the opera Salome. Production is scheduled to start imminently in Toronto. XYZ Films reunites with IPR.VC and Rhombus Media after their collaboration on Berlin Competition title BlackBerry. The slate also includes sci-fi romance Daniela Forever starring Henry Golding as a grieving man who signs up to an experimental sleep trial that allows him to rebuild his life. Nacho Vigalondo (Colossal) will direct. XYZ is financing the project and producing with Sayaka Producciones, Wrong Men and Señor y Señora. Production is scheduled for spring/summer in Madrid.
Voltage Pictures will be in town talking up Hero Entertainment Partners' pop musical Verona based on the story that inspired Shakespeare's Romeo And Juliet. Timothy Scott Bogart (Spinning Gold) directs a cast that includes Clara Rugaard, Jamie Ward, Rebel Wilson, Jason Isaacs and Derek Jacobi. Production is underway in Italy. The sales roster includes Patrick Lussier's action thriller Aftermath, which just wrapped shooting in Boston and stars Dylan Sprouse and Mason Gooding.
The Lionsgate International team kicks off talks on Blumhouse thriller Imaginary, which Jeff Wadlow produces and directs. Both companies are co-financing the story of a young woman who returns to her childhood home and learns her imaginary friend is unhappy she left. Also on the slate is Miller's Girl, which stars fast-rising Jenna Ortega (Wednesday) and Martin Freeman and tells the story of a creative writing assignment that complicates things for a teacher and his talented student. Jade Halley Bartlett directs.
FilmNation will kick off talks on Switzerland starring Helen Mirren as noted crime writer Patricia Highsmith, who forms an unusual bond with a young publishing house employee while living in the Alps. Anton Corbijn (Control) will direct in Europe this summer. Brouhaha Entertainment and Lunar Pictures are producing. The slate also includes Julia von Heinz's multi-generational comedy Iron Box, which is scheduled to start this month in Poland and stars Lena Dunham, Stephen Fry and Zbigniew Zamachowski. CAA Media Finance co-represents US rights.
WME Independent will be talking up Egor Abramenko's horror film God's Country, which features The Batman director Matt Reeves among its producers. Melissa Barrera will star and is producing the story of a young Salvadoran women who experiences a nightmare trip to Kentucky to meet her fiancé.
Magnolia Pictures International will be talking up two buzzy Sundance documentary premieres. D Smith's Panorama Documentary title Kokomo City from Couch Potatoe Pictures and Madison Square Films presents the stories of four Black transgender sex workers as they offer incisive social commentary and explode taboos. Meanwhile Little Richard: I Am Everything unwraps the celebrated performer's life story and challenges. Bungalow Media + Entertainment produced for CNN Films and HBO Max, in association with Rolling Stone Films.
Highland Film Group brings Dark Castle Entertainment's action comedy Old Guy directed by Simon West (The Expendables 2). Christoph Waltz will play an ageing assassin who, along with a rookie partner, uncovers his employers' true motives. Production is set to start soon in Belfast, Northern Ireland. Highland also has Goldrush Entertainment and Latigo Films' western Place Of Bones, directed by Audrey Cummings and starring Heather Graham as a tough ranch owner who will stop at nothing to protect her daughter from outlaws. Production recently wrapped in Los Angeles.
Canada's Sphere Films International brings feature animation Space Cadet from DJ, music producer and visual artist Kid Koala. Production on the dialogue-free parable about a young astronaut and her guardian robot is scheduled to commence this year. Also on the sales slate is Francis Leclerc's completed The Dishwasher, about a desperate young man whose life is turned around when he takes a job at a popular restaurant. Henri Richer-Picard stars.
The Solution Entertainment Group is in town with Sunrise starring Alex Pettyfer (Magic Mike) and Guy Pearce (Memento) in the mythic tale of a man who roams the land as a creature of the night and comes to terms with the loss of family at the hands of a brutal demagogue. Jib Polhemus and Martin Brennan produce and shooting just kicked off in Belfast, Northern Ireland.
Hyde Park International launches sales on Marianne starring Isabelle Huppert in what is described as a one-character piece of convention-­breaking cinema. Michael Rozek directed the film, which is in post.
Visit Films has boarded worldwide sales on Iranian filmmaker Negin Ahmadi's documentary Dreams' Gate, which gets its world premiere in Berlin Generation 14plus. Ahmadi travels to northern Syria and follows the lives of the women in the YPJ, an all-female Kurdish militia for whom fighting Isis is a way to escape the restraints of a patriarchal society. The Iran-France-Norway co-production is produced by Eli Image, Ava Studios Paris, Spaett Film and Babel Doc.
The Exchange will hope to spread good cheer with high-concept comedy Nobody Nothing Nowhere based on the 2018 Blacklist screenplay by Alex H Fischer and Rachel Wolther. Octavia Spencer, Joseph Gordon-­Levitt and Lucy Liu star in the story of Ruth, a futuristic member of the Non-­People that serve humans, who decides to live her own life. Department of Motion Pictures is producing and CAA Media Finance and WME Independent jointly represent US rights.
Great Escape will be talking up Electra starring Maria Bakalova, Abigail Cowen, Jack Farthing and Daryl Wein. Hala Matar directs the Yale Productions thriller about an ill-fated trip by two journalists to the Italian villa of a famous musician. The film is in post.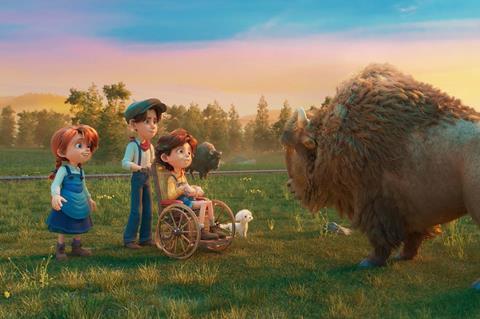 Cinema Management Group has lined up a voice cast of Sean Bean, Gemma Arterton, Stephen Graham and Alisha Weir on animation Buffalo Kids from writer/­producer Jordi Gasull. He adapted the screenplay from Pedro Solis's 2014 Goya-­winning animated short Strings. Mummies director Juan Jesus Garcia Galocha ('Galo') and Solis are co-directing the film about two Irish orphans who embark on an adventure in 19th‑century New York.
The Myriad Pictures slate includes Sparke Films' Bring Him To Me, an Australian action thriller starring Barry Pepper, Sam Neill and Rachel Griffiths, in which a getaway driver wrestles with his conscience as he is ordered to drive a young passenger to an uncertain fate. Luke Sparke directs.
Red Sea Media is in town with Bad Hombres starring the testosterone-­fuelled cast of Tyrese Gibson, Nick Cassavetes, Thomas Jane and Luke Hemsworth. John Stalberg Jr directed the completed film about two undocumented immigrants who take a job digging a hole and discover their employers are criminals.
Submarine will be talking up Mead Street Films' Panorama Documentary world premiere Joan Baez: I Am A Noise, an intimate portrait of the celebrated folk singer and activist directed by Karen O'Connor, Miri Navasky and Maeve O'Boyle. The roster also includes Milano — The Inside Story Of Italian Fashion from Beaver Lake Pictures, Eagle Pictures and 3 Marys Entertainment. John Maggio's film features contributions by Frances McDormand, Sharon Stone, Helen Mirren, Samuel L Jackson, Lauren Hutton and Chiara Ferragni.
Radiant Films International has sci-fi mystery Littlemouth from Jonathan Sobol, which centres on a computer scientist recruited by a charismatic billionaire to work on a risky project that could change humanity. Isabelle Fuhrman, Dennis Quaid, David Thewlis, Josh Hutcherson and Kiera Allen star in the completed project from producers Productivity Media and Nicholas Tabarrok.
Capstone Global will be talking up horror thriller Don't Move in which a grieving woman is injected with a paralytic agent and must outwit a killer before her body shuts down. Adam Schindler and Brian Netto are directing and Sam Raimi is among the producers. Casting is underway.
MPI Media Group arrives with Mother May I?, a Bad Grey production about a man whose fiancée starts to behave like his recently deceased mother. Laurence Vannicelli directs and the cast includes Kyle Gallner and Holland Roden.
Blue Fox Entertainment will kick off international sales on Mel Eslyn's Toronto 2022 sci-fi comedy Biospherestarring Sterling K Brown and Mark Duplass. Eslyn and Duplass wrote the screenplay set in a not-too-­distant future where the last two men on Earth must adapt and evolve to save humanity. Mark Duplass and Jay Duplass serve as executive producers through their Duplass Brothers Productions.
MPX kicks off talks on Our Worlds Collide, a feature documentary about the lives of five teenage 'spoken word' poets. Rosario Dawson serves as executive producer on the film, which follows the youngsters in their final year of high school. Jordan W Barrow and Matt Edwards directed.
Bleiberg Entertainment arrives with crime thriller Gemini Lounge starring Emile Hirsch as a demoted detective in 1970s New York who loses himself when an undercover operation offers a chance of redemption; Danny A Abeckaser directed. Also on the slate is Roman Perfil­yev's action epic Once Upon A Time In Ukraine, which unfolds in the 1800s as three misfits set out for revenge. Samuel Goldwyn Films will distribute in the US and co-­represents international sales with Bleiberg. Both films are completed.
Arclight Films will continue sales on Sundance selection Fairy­land starring Scoot McNairy and Emilia Jones. The coming-of-age tale centres on a young girl who relocates with her father to San Francisco in the 1970s after her mother dies. Sofia Coppola is among the producers on Andrew Durham's feature directing debut. UTA Independent Film Group and The Gersh Agency co-represent US rights and the film screens in the market.
Epic Pictures launches talks on A Knight's War, a fantasy epic from High Rise Studio and Epic Pictures about a knight who sets out to find a part-god, part-human abducted by bloodthirsty gods in the hopes of freeing them from their realm. Matthew Ninaber directs the film, which is in post. The Jester, produced by Epic, centres on two estranged half-sisters who are reunited and then tormented by a malevolent trickster after their father dies. Colin Krawchuk directed the completed project.
Film Mode arrives with thriller Unseen from Canadian sisters and co-directors Jen Soska and Sylvia Soska (Rabid, American Mary) about a 1975 sleep trial that turns inhabitants of a small town blind, while a young sightless woman is able to see. Meanwhile, hungry creatures and hostile survivors roam the streets. Also on the slate is All My Friends Are Dead from director Marcus Dunstan and producer John Baldecchi, a horror mystery about college friends who begin dying at a music festival. Both are in pre-production.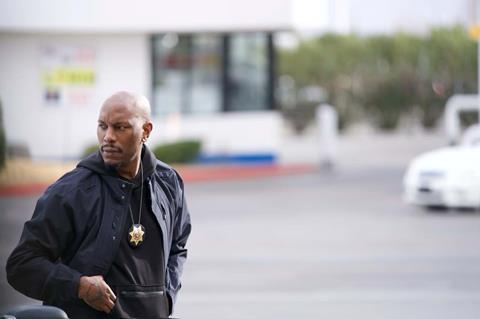 VMI Worldwide commences sales on serial-killer thriller The Pig Farmer starring Theo Rossi, Wes Chatham, Kate Moennig and Tyrese Gibson. The story is inspired by true events and follows a local cop and a social worker who trace clues to a pig farm, where the town butcher has been slaughtering more than just livestock. Andy Armstrong directs.
Among the Jackrabbit Media slate is YA horror Baby Blue, in which teenage podcasters choose a dead serial killer as their subject and find themselves targeted from beyond the grave. Adam Mason (Songbird) lends his directing chops to the completed project from Microdose Entertainment, and Dylan Sprayberry, Michole Briana White and Lia McHugh are among the cast.
Premiere Entertainment Group will be talking up Sri Asih, the second instalment in the Indonesian Bumilangit Cinematic Universe after 2019's Gundala. Upi Avianto directed the feature about a woman who tries to restore peace and justice as the reincarnated goddess Sri Asih. Screenplay Bumilangit, SK Global and Legacy Pictures are producing and the cast includes Pevita Pearce, Ario Bayu and Reza Rahadian. Sri Asihsaw a theatrical release in Indonesia on 1,270 screens last November and is being released by Disney+ in select Asian territories.
Yellow Veil has first footage on Larry Fessenden's werewolf horror Blackout. The story from Glass Eye Pix follows a painter who becomes convinced he is a werewolf wreaking havoc every full moon. The cast includes Alex Hurt, Addison Timlin and Motell Gyn Foster. Fessenden produces with longtime collaborator James Felix Mc­Kenney and Chris Ingvordsen.
DDI will be tempting buyers with Stephen Moyer's Raindance 2022 world premiere A Bit Of Light starring Anna Paquin, Ray Winstone and Youssef Kerkour. The drama follows an alcoholic with relationship troubles who moves back in with her father. The Gersh Agency jointly represents North American rights. DDI also has thriller New Me from Anurag Rudra, which stars Emma Dumont as a troubled woman who unlocks past trauma when she returns to her roots. Rudra also produced.
Vision Films brings action title Called To Duty, about an elite female fighter squadron dispatched behind enemy lines. Cabrina Collesides and Brandi Mosko star alongside Arnold Schwarzenegger's son Joseph Baena. Ashley L Gibson directs.
Lon Haber & Co starts talks on psychological thriller Mindwash, Beatrice Brigitte's film about a motivational speaker on the verge of becoming a household name just as the world undergoes a catastrophic event. Ben Edlin and Camille Hyde star.
FilmSharks arrives with Annecy 2022 selection My Grandfather's Demons, a stop-motion tale of a designer in the big city who reassesses her life after her grandfather dies; Nuno Beato directed. Also on the Argentina-based outfit's slate is The Unexpected Joker from Mateo Bendesky, a comedy about a shy corporate employee whose life takes a turn when he participates in a hypnosis session.
Elizabeth Hurley leads the cast in MSR Media International's thriller Strictly Confidential, in which a grieving woman travels to her late friend's family home in the Caribbean and is drawn into a web of sex and deceit. Actor Damian Hurley, son of Elizabeth, makes his writing and directing debut and MSR Media's Philippe Martinez and Hurley are producing. The film is in post.
Raven Banner has Anthony Di­Blasi's horror thriller Malum, about a rookie cop investigating her father's death. Also with Raven Banner is Hunt Her, Kill Her from Ryan Thiessen and Greg Swinson, which pits a janitor against masked intruders.
Concourse Media is selling Sovereign starring Nick Offerman, Dennis Quaid and Jacob Tremblay in the tale of an anti-government fanatic and his son on a cross-­country adventure. Christian Swegal will direct this summer in Canada.
Entertainment Squad kicks off talks on LGBTQ+ horror comedy Summoning Sylvia from Wesley Taylor and Alex Wyse about a gay bachelor party beset by sinister forces.
Canadian outfit Attraction is selling the first official Netherlands-China co-production, Kung Fu Lion, a family film from Flinck Film and China Children's Film Studio.