Marshall joined Screen in 1996 as an Italy-based film critic. He also writes on travel, design and culture for a range of UK, US and Italian publications.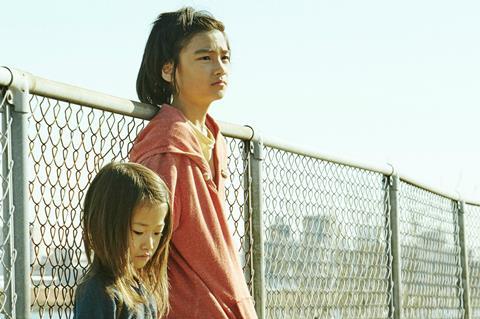 Read more: Screen's critics pick best films of 2018
Top five:
1. Shoplifters
Dir. Hirokazu Kore-eda
A worthy Palme d'Or winner, Japanese director Hirokazu Kore-eda's study of an alternative family begins in sweet Frank Capra territory but ends up forcing its audience to confront the kind of emotional fractures that can ruin lives. A brilliant ensemble cast carries a story that probes social ethics and illusions of intimacy.
Contact: Wild Bunch
Read Screen's review here.
2. The Favourite
Dir. Yorgos Lanthimos
The year's tastiest highbrow comedy sees the indie Greek director doing bewigged British history without abandoning his quirky view of human foibles. Actresses Olivia Colman, Rachel Weisz and Emma Stone are outstanding.
Contact: Fox Searchlight
Read Screen's review here.
3. Border
Dir. Ali Abbasi
Proving there is still vibrant life in Scandi genre-arthouse crossovers, the Iranian-Swedish director's remarkable second film uses Nordic folklore to illuminate themes from migration to identity politics and what makes us human.
Contact: Films Boutique
Read Screen's review here.
4. Long Day's Journey Into Night
Dir. Bi Gan
Quite possibly the most impenetrable film ever to use 3D (which features in one long, ravishing single-take sequence), this romantic reverie about a search for a lost love washes through brain and body like a Bach cello sonata.
Contact: Wild Bunch
Read Screen's review here.
5. Vox Lux
Dir. Brady Corbet
A fragmented, two-part 'A Star is Doomed', with a magnetic Natalie Portman powering the second half, this arrogant but brilliant film is an apocalyptic history lesson masquerading as a pop biopic.
Contact: Sierra Affinity
Read Screen's review here.
Best documentary
Monrovia, Indiana
Dir. Frederick Wiseman
Donald Trump is hardly mentioned once in veteran documentarian Frederick Wiseman's latest clear-eyed observation of an American community. But the anguished US liberal question of 'How did that happen?' is answered eloquently in this melancholy portrait of an Indiana farming town, whose mostly white, blue-collar inhabitants seem to occupy a strange limbo filled with empty rituals.
Contact: Doc & Film International
Read Screen's review here.
Overlooked gem
One Day
Dir. Zsofia Szilagyi
One of the year's best women's films, in every sense of the term, this tough little gem by first-time Hungarian director Zsofia Szilagyi premiered in Critics' Week at Cannes, but risks being underseen given its unsexy '36 hours in the life of a working mother' premise. An object lesson into how to turn ordinary life into suffocating drama.
Contact: Films Boutique
Read Screen's review here.