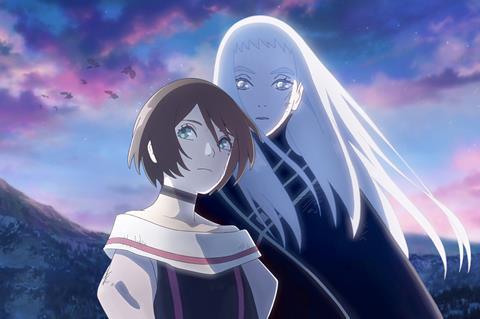 For a country that counts animation among its biggest box office hits, Japan has had little in the way of festivals dedicated to the form. Enter the Niigata International Animation Film Festival (NIAFF), which staged its inaugural edition from March 17-22, screening more than 40 features and shorts from Japan and around the world.
Led by festival director Shinichiro Inoue and programme director Tadashi Sudo, the new event was sparked by growing international interest in animation from Japan as well as a dearth of festivals dedicated to these features in the country.
"Japan has festivals like Hiroshima Animation Season and the New Chitose Airport International Animation Festival, but they largely focus on shorts," says Inoue, an industry veteran and former chief anime officer at Kadokawa. "NIAFF is unique in that it is centred around full-length films."
Niigata, a port city on the Sea of Japan located about two hours by bullet train from Tokyo, was chosen for its connections to the Japanese animation industry and to reinforce the image of the city as a new centre for anime creation in Japan.
The city is known as the hometown of iconic manga artists such as Rumiko Takahashi, creator of the hugely popular InuYasha series, and the late Shinji Mizushima, whose prolific works include Dokaben. It is also the location of several universities and schools specialising in anime production, a museum dedicated to manga and anime, and branches of anime studios such as Production I.G and Eightbit.
NIAFF was timed to take place just a few days before AnimeJapan, an annual industry event held in Tokyo, and Inoue says the combination of the festival and trade show offers visitors "a culturally focused event followed by a more industry-focused one".
That timing helped attract industry such as Eric Beckman, founder of US-based animation distributor GKids, and its president David Jesteadt, an executive producer of Oscar-nominated titles The Breadwinner and Wolfwalkers who also served on the competition jury.
International flavour
NIAFF's first programme included a 10-strong international feature film competition, a Trend of the World section and retrospectives dedicated to Akira creator Katsuhiro Otomo and the early works of Makoto Shinkai, director of Your Name and more recent box office hit Suzume. These were screened across four cinemas throughout Niigata, while the awards ceremony took place at the city's Ryutopia Theatre.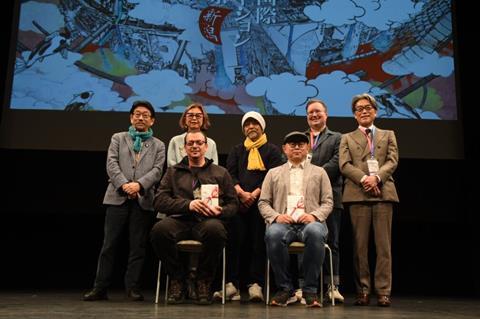 The Grand Prix was awarded to Pierre Földes' Blind Willow, Sleeping Woman, a European adaptation of short stories written by Japan's Haruki Murakami. The Kabuku award, given to a film "not constrained by conventional values", went to Khamsa – The Well Of Oblivion, directed by Algeria's Khaled Chiheb.
The Evolve award, for a film that is not bound to production methods such as 2D, 3D or stop-motion, went to late Dutch artist and filmmaker Rosto's Thee Wreckers Tetralogy. An honourable mention was given to Ryotaro Makihara's Vampire In The Garden: The Movie – the only Japanese title in the competition line-up.
Mamoru Oshii, director of the seminal and influential Ghost In The Shell, served as NIAFF's inaugural jury president. His involvement was announced at the launch of the festival in Cannes last year and proved a coup for the event, earning it widespread attention. Khamsa director Chiheb (also known as Vynom) cited Oshii's participation as the reason he submitted his film to the new festival, pointing to Angel's Egg as a "huge influence" on his award-winning feature.
NIAFF opened with two shorts from upcoming omnibus film project Taisu directed by Shuhei Morita (Tokyo Ghoul) and Shinichiro Watanabe (Cowboy Bebop), both of whom were on hand for a post-screening discussion.
Further highlights included the debut of Nezumikozo Jirokichi, the first project in over a decade from Metropolis director Rintaro, plus stage appearances by Japanese animation legends Hiroyuki Kitakubo (Blood: The Last Vampire), Sunao Katabuchi (In This Corner Of The World) and jury president Oshii.
Looking to the future, festival director Inoue says he hopes the event will give Japanese audiences the opportunity to explore animation from outside their home country, where local titles outstrip high-profile features from major studios such as Disney and Pixar.
On a practical level, Inoue adds that the lack of new Japanese films at NIAFF was also due to the nature of the country's industry, where animated features are often completed just weeks or days before their release in cinemas.
"That makes premiering Japanese films a challenge," says Inoue. "But hopefully, as NIAFF's reputation grows, more studios will attempt to complete their films in time to premiere at our festival."