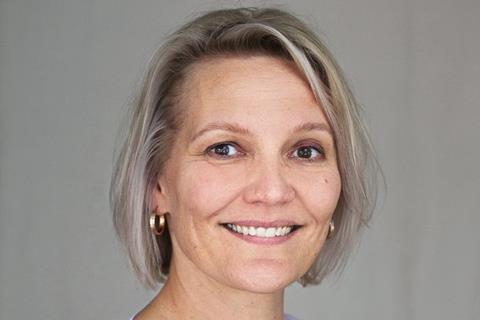 The industry platform of the Tallinn Black Nights Film Festival is launching its biggest edition to date following a decision to move entirely online.
The five-day Industry@Tallinn and Baltic Event, which takes place November 23-27, has been steadily growing its numbers in recent years, cementing its position as the leading film and TV showcase for the Baltic region.
But the shift to a wholly digital event, taken as a result of the pandemic, has seen attendance leap from 617 guests from 54 countries in 2019 to 850 participants from 60 countries this year.
"We always have people from countries such as China and Japan but this year we're seeing participants from the likes of New Zealand and the Philippines," says industry director Marge Liiske.
"When deciding whether to go hybrid or online-only, we chose not to create an event just for the lucky few who could travel. We wanted to stage an event that would include everybody and was online by design. It's not ideal but we work in an audio-visual industry and are more used to screens now than ever before so we're dealing in our own medium."
Its sixth works in progress showcase will include 24 films in production or post-production, which are seeking sales agents, finance, festivals and distribution. They include three projects from Russia as part of a dedicated focus on the country in collaboration with Russian promotional body Roskino, which includes drama Nuuccha from first-time writer-director Vladimir Munkuev.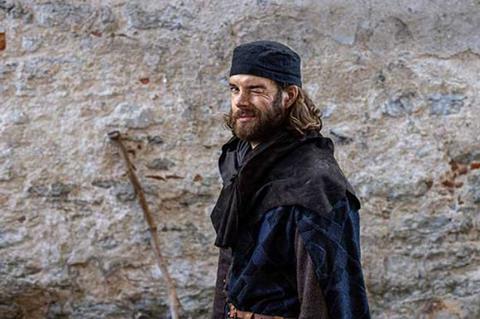 In addition, the Baltic Event Co-production Market will introduce 14 feature films in development, from or seeking partners in the Baltics, Scandinavia, Central and Eastern Europe. Among them is €3m adventure Melchior The Apothecary, directed by Estonia's Elmo Nüganen, which takes place in medieval Tallinn and centres on a curious chemist who, in addition to healing the sick, solves murders.
Features that were previously shopped at the market include Ivan I. Tverdovskiy's The Conference, which played in competition at this year's Venice Days; Nariman Aliev's Ukrainian drama Homeward, which premiered in Un Certain Regard at Cannes in 2019; and J-P Valkenpää's Dogs Don't Wear Pants, which was selected for Cannes' Directors' Fortnight.
Highlighting a benefit of the move online, Liiske says one key difference this year is that "we will continue to match projects and people after the industry days are over, retaining projects on the platform for as long as they wish".
The industry head also says the third edition of its TV Beats Forum, which includes panels and workshops, will use the online platform "to improve networking possibilities" in a way that will match its co-production market. The forum, which reflects the increased importance of drama series production, will include case study of Netflix hit Stranger Things, which shot in Lithuania for its fourth season.
The industry platform will again host the European Film Forum, which will discuss the future of the sector at this crucial time, with panels taking place over half a day on November 23.
The Black Nights Stars talent programme will introduce eight rising actors from the Baltic Sea region to producers and casting directors, with a focus on how to develop a career in an increasingly online world.
"At first we developed our country's film business, bringing the world in. Now we're taking our talent out," says Liiske. Casting directors lined up to virtually meet the stars include US-based Nancy Bishop, who recently cast Borat Subsequent Moviefilm, and Lina Todd, also in the US, who has cast for Peter Weir and Jodie Foster among others.
Looking forward, Liiske anticipates a surge of projects at the event next year due to the disruption caused by the virus crisis.
"At both the festival and works-in-progress events, I think we'll have twice as many films next year because so many of the projects that didn't shoot this year will be filmed next year," she predicts. "We may see a bottleneck of productions, that may end up going directly to the small screens."
Returning to this edition, Liike adds: "We are approaching it differently for the first time and will need to experience and learn from any mistakes. But we will adapt and survive, of that I'm sure."