Israeli directors and producers seek to meet all-important international partners at the festival's annual Pitch Point event. Melanie Goodfellow reports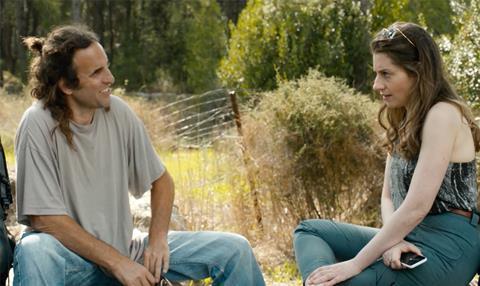 Keren Yedaya, Evgeny Ruman, Mushon Salmona and Bazi Gete are among the Israeli directors presenting projects at the 11th edition of Pitch Point (July 10-11), at Jerusalem Film Festival.
The annual event aimed at connecting local film-makers with international partners is a key date on the Israeli film industry calendar. Past participants have included Rama Burshtein's Fill The Void, Nadav Lapid's Policeman, Samuel Maoz's Lebanon, Talya Lavie's Zero Motivation and Nir Bergman's Saving Neta [pictured], which premieres at JFF this year.
"This year we have a nice mix of veteran film-makers and fresh faces," says co-ordinator Elad Goldman.
Yedaya's new project Red Fields follows the father-daughter drama That Lovely Girl, which premiered in Un Certain Regard at Cannes in 2014, and debut picture Or (My Treasure), which won the Camera d'Or in 2004.
An adaptation of cult Israeli anti-war rock opera Mami, it portrays a woman from an impoverished southern Israeli town who rises to power in Tel Aviv and then launches a final war to end wars. Israeli singer Neta Elkayam — known for fusing the traditional music of her Moroccan Jewish ancestors with a modern vibe — has signed to play the lead character Mami.
"It has a strong female protagonist and explores some of the themes of her previous works," says Goldman.
Gete, who won the best first or second film prize at JFF for Red Leaves in 2014, is presenting Night Voodoo, about a lost Ethiopian woman who sets off on a journey across Israel with a truck driver.
Salmona, whose works include Vasermil and Invisibles, will pitch Prisoners, about a recently released convicted killer.
Ruman is participating with his third film Golden Voices, following the critically acclaimed Man In The Wall. It is described as a tragicomedy about a renowned voice-dubbing couple who try to transfer their skills into other lines of work when they emigrate to Israel from the Soviet Union in the 1990s.
Producer Chilik Michaeli of Tel Aviv-based United Channels Movies (UCM), which is producing Golden Voices, says co-productions are essential for the Israeli film industry. "Even though our [average] budgets are not high by European or US standards — falling around the $1m-$1.5m mark — we don't have enough funds in the local market to raise the money at home," explains Michaeli.
"We work a lot with Europe, particularly with Germany and France, although we've also done co-productions with Poland and Canada and from time to time with Italy and Spain," he adds.
The company, which counts Saving Neta, Atomic Falafel and Dancing Arabs (aka A Borrowed Identity) among its recent credits — will present a further two projects and a work in progress. These are Roni Ninio's Mamaliga, about the emotional connection between a young woman and a male kidney donor, Michael Rozanov's supernatural thriller Neon Sky, and Limor Shmila's first-time feature Montana, about a woman forced to confront a childhood tragedy.
"Mamaliga will be shot in Europe so we need one or two partners and are hoping to tap into Eurimages too," says Michaeli.
"For Montana, which we financed ourselves with private equity money, we're looking for sales companies and some finance to help complete it."
Further first-time works in the line-up this year include Oren Adaf's project Darwin, about a National Geographic photographer estranged from his Orthodox Jewish family, and a work-in-progress project called Nils, an eccentric romantic comedy directed by leading TV director Ram Nehari. It won the top prize at Pitch Point in 2014 when it was presented at the project stage.
Also being showcased at Pitch Point is Ofir Raul Grazier's drama The Cakemaker, about a German man who becomes romantically involved with his late Israeli lover's wife.
For the first time, the event will also feature an Israeli feature-length animation, Albert Hanan Kaminski's Being Solomon, a family film revolving around the biblical King Solomon.
As in previous years, there will be a number of prizes including the $5,300 (ils20,000) Van Leer Group Foundation award, and the $1,000 Wouter Barendrecht and Lia van Leer Jerusalem Pitch Point award.
This year's jury includes Sony Pictures Classics EVP Dylan Leiner, Ewa Puszczynska of Poland's Extreme Emotions and Opus Film, and Protagonist Pictures' Vanessa Saal. Also in town are Croatian producer Cédomir Kolar of Paris-based A.S.A.P. Films, sales supremo Hengameh Panahi of Celluloid Dreams, who handled Golden Lion winner Lebanon, and US agent and producer David Lonner of the Los Angeles-based Oasis Media Group.