From the outside, Netflix's EMEA headquarters in Amsterdam looks unremarkable. A large, nondescript office building, it sits next to a canal and opposite residential buildings.
First appearances can be deceptive though. Inside, it is very much a modern streaming company HQ: bright, colourful and with the Netflix colours and livery throughout. Meeting rooms are named after its hit shows like House Of Cards. There's a large garden breakout area, a café and, of course, a Stranger Things arcade machine.
The Amsterdam HQ now houses over 500 staff, spanning functions such as commissioning, marketing and business affairs, localisation and VFX. It's from this office that Netflix has plotted its expansion across Europe. The continent and the UK have become an integral part of Netflix's business. "The region is the biggest for Netflix in terms of members," points out Larry Tanz, the streamer's vice president of content for EMEA.
According to Netflix figures, the EMEA region had 76.7 million subscribers at the end of 2022, compared to 74.3 million for the US and Canada. EMEA revenues stood at $9.75bn, second only to the $14.1bn from North America.
Working out of the Amsterdam HQ, Tanz leads a team of executives behind European originals such as Lupin (France), The Crown (UK) and Money Heist (Spain), and films such as Troll (Norway) and All Quiet On The Western Front (Germany). In some ways, Tanz's journey at Netflix parallels the company's own journey in Europe. He joined in 2014 from Michael Eisner's digital studio Vuguru (now Tornante Tele­vision), where he was CEO, to work in Netflix's LA office on a slate of global programming.
At the time, Netflix had just begun its push into commissioning originals in the US; its first, House Of Cards, had launched the year before in a bid to woo members with homegrown, distinctive shows. Netflix had a presence in Europe — it was streaming in the UK, Ireland and the Nordics by the end of 2012, and expanded to France and Germany in 2014. But its entire European programming strategy was based on licensing content, mainly US movies and series.
That changed in 2014 when the streamer ordered its first European original, the Gérard Depardieu crime thriller Marseille, out of France. It was followed soon after by shows such as The Crown from the UK, Cable Girls from Spain, Suburra from Italy and Dark out of Germany.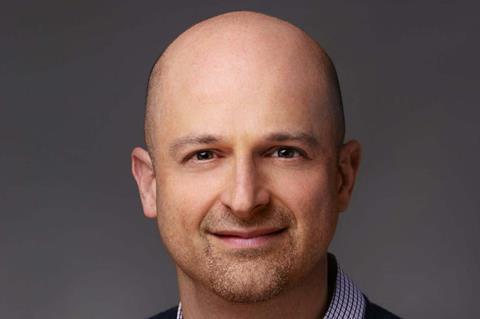 In those days, Netflix commissioners like Tanz were based in Los Angeles, from where they tried to understand what might appeal to local audiences in Europe. European producers had to fly to LA to pitch their shows to the streamer, whose creative team was led by Ted Sarandos, now co-CEO, and former VP original content Cindy Holland.
Sometimes this worked out. The Crown went on to become a global hit. But Marseille was largely panned, particularly in France (Le Monde newspaper called the show an "industrial accident"). Notably, some of the European originals like German-language series Dark, went on to be hugely popular not only in their home country, but in key markets like the US and UK — defying assumptions that subtitled or dubbed shows would not appeal to English-speaking viewers.
Seeing how local shows resonated with local subscribers, Netflix doubled down on its originals strategy. "Most of what our members love are shows from their own culture, in their own language," says Tanz. "People do love to explore things from other cultures. But if you're in France, you're watching TV mostly in French. As we started to produce more local content, we started to see more and more engagement with local audiences."
Tanz himself was posted to Amsterdam in 2019, moving to the city with his family, to build Netflix's local-­language series teams and slate across EMEA. Last year, he was promoted to oversee all programming across series, films, non-fiction and acquisitions.
By the time he arrived, Netflix had offices and staff in some countries — but not enough to ramp up original commissioning across the continent in a meaningful way. "So, for me, it was about looking at each country and figuring out what programming strategy is right for the country, what are the teams and resources we need in that country to execute it, and then to build that out over time."
EMEA is now Netflix's second-biggest region in terms of full-time employees with 2,000, or 16 percent. Tanz says Netflix has sought to get "closer" to the creative communities in key European countries, investing in teams and infrastructure on the ground. It now has 11 offices throughout Europe. It also has a major studio complex on the outskirts of Madrid, and a production hub at Shepperton Studios in the UK.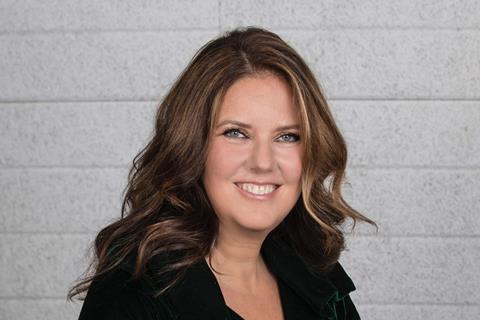 Many of the execs Netflix hired were high-profile names within their local industry: Netflix's Italian content boss is Eleonora "Tinny" Andreatta, who joined in 2020 from Italian public broadcaster RAI, where she was head of drama; highly regarded UK content lead Anne Mensah joined in 2018 from Sky; while Spain and Portugal VP of content Diego Avalos came to Netflix over seven years ago from Yahoo.
Commissioning of Europe content has ramped up in the wake of the execs' arrival, although Netflix is coy about revealing how much it invests into Europe. Tanz notes that the streamer spends $17bn on content globally each year. "There is a pretty healthy piece of that in Europe," he says. "Broadly speaking we look at the size of a market, and we usually invest with some idea of how big it is. In bigger markets, we even invest more."
According to Enders Analysis figures, EMEA accounted for a significant amount of Netflix originals in 2022. The US took the lead with 801 hours of programming, followed by Spain with 123 hours. The UK was in fifth place on 92 hours. Other key EMEA content hubs include Turkey (49 hours), Italy (43 hours), Germany (33 hours) and France (30 hours).
Heartland audiences
Mensah says that Netflix has been on a journey in recent years to get closer to heartland UK audiences to make shows that "speak with one UK voice to the world, but probably to the UK first and foremost". She cites series like The Crown, Sex Education and Stay Close which can speak globally, but which have a very local voice. "Hopefully that means that our audiences in the UK will feel that Netflix is theirs."
For both Avalos and Andreatta, a key focus has also been bringing Spanish and Italian creativity and storytelling to local audiences, as well as to the world. Avalos says Spanish programmes are uniquely positioned to reach Latin American audiences, but also the more than 500 million people around the world who speak Spanish.
Andreatta explains that Italy has a long and proud tradition of cinema and series production, but has suffered in the past because of the language barrier. However, Netflix's first Italian series, Suburra, had production and storytelling values that meant it could appeal both to Italian audiences and reach viewers outside the country.
"At the time, I was working for RAI — and I was astonished," says Andreatta. "One strong reason to join Netflix was the idea of having a bigger ambition for Italian production, and to help Italian stories shine around the world."
Early years
Netflix's European expansion can arguably be divided into two phases. In the early days, particularly when LA-based Netflix execs were commissioning out of Europe, producers who won commissions from Netflix were allowed a great degree of autonomy. The talk was of producers being given the freedom to deliver the show that they wanted, with minimal interference from Netflix.
Per-Olav Sorensen, who directed The Playlist, Quicksand, Royalteen and Home For Christmas for Netflix, says that in its early years in Europe, Netflix was "an organisation trying to fill an empty library with what they thought the audience needed."
For creatives who won commissions, it was a liberating experience. Netflix moved fast. It was a very different experience from what creatives were used to. European dramas and films could spend years on the drawing board, seeking funding, often from a patchwork of financiers. But Netflix projects were fully financed — and told to deliver in time for an agreed launch date.
Netflix's investment sparked competition — and more opportunities for producers. Rival US streamers began ordering their own local shows. European broadcasters and platforms stepped up commissioning. "Everyone else had to invest even more, they had to keep up with the competition," recalls Sorensen. Netflix set in train a production boom across Europe. Talent was suddenly in high demand and prices shot up.
The boom has rippled through to countries such as Poland, where Netflix opened an office last year. Before the arrival of the streamers, around three premium shows a year were produced out of Poland, reckons Anna Kepinska, the producer of Netflix's Polish disaster drama series High Water. Now she estimates there are a couple of dozen shows being made each year in Poland.
Netflix also brought fresh thinking to the European industry, says Sorensen. "I come from Norway in Scandinavia [where] the industry is small. You meet the same faces, hear the same arguments. So when Netflix arrived in Europe with their American crew, it was vital, it was fun. It was good to have other kind of views about what is entertaining TV."
Netflix pushed genres, beyond traditional drama, which established broadcasters would never order, or that would never get support from film funders. "They said, 'Let's do something else, let's do some Nordic gods, or some science fiction, or young adult'," Sorensen says, observing that many of his shows would unlikely have been ordered in Scandinavia before the arrival of Netflix. "It was good to have new conversations with new faces and new ideas."
Kepinska says the same is true in Poland, where it is no longer just crime series being produced. "We are seeing an evolution in the type of series being produced. The offer is much broader and more diverse."
Next stage
More recently, Netflix is in a new phase of its evolution. The days of rapid subscriber growth, when Netflix led the landgrab for the new streaming market, are over. Net­flix subscriber numbers inched up in 2022 to 230.75 million. The year included two quarters of falling subscribers, spooking investors. The company's share price is less than half of its 2021 peak.
Like other streaming companies, Netflix is adjusting to a new market reality: a European cost-of-living crisis and intense competition from rival streamers means that subscriber growth is increasingly hard to achieve. In November, Netflix introduced a lower-cost subscription tier with ads, a move it had long resisted, and it is cracking down on password sharing. Its projected content budget for 2023 is the same as last year's: $17bn. That is still a huge figure but it is not a growing one.
It has led to talk that Netflix is adjusting its strategy, focusing on creating fewer, but bigger and better shows. Tanz pushes back on this suggestion, saying that it is not planning to make fewer series and films than it currently does. "What we have learned is that we don't necessarily need to have twice as much of everything to be twice as good. We are not scaling back. If anything, we are still growing and increasing our investment across the board."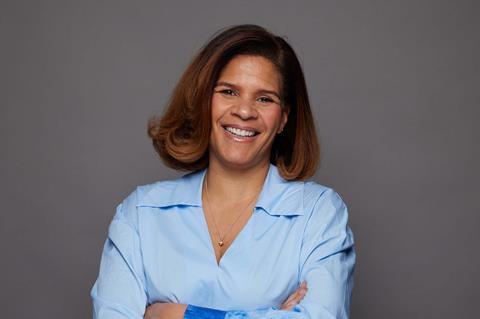 Mensah acknowledges that the industry is now "in a slightly different place" but insists Netflix isn't changing the way it works. "But I think we have to do better because we owe our members more," she says. Avalos echoes this point, saying there is no plan to make less out of Spain, but adding: "We need to do everything differently — because it needs to be better every day for our members."
Andreatta adds that Netflix is always looking to raise the bar on what it does. "Audiences have a huge choice. But many are having a difficult time. So every show has to be the best version of that show that it can be."
Netflix has also changed in other ways. It now has experienced teams, processes and a track record of working in the European market. There is a sense of maturity about the company. "We are always evolving, but we are so strong now at the country level compared to where we were two years ago with our people and our collective wisdom," says Tanz. "Going forward it is about executing with what we have."
Whereas previously Netflix might have lacked the right resource to achieve what it wanted to, these days, says Tanz, "we're able to continue growing, but with a much higher rate of success because we have much better local expertise — and that enables us to better support our creators to realise their vision."
Many producers agree that Netflix's local teams are good. "They understand production and back quality and ambitious projects with conviction," says one UK producer. Another says that once a project was greenlit, they were "surrounded by supportive, personable, knowledgeable professionals".
On the flip side, many say that Netflix is no longer as hands off as it used to be. Now that it has the people and processes in place on the ground, Netflix is much more involved with projects. Development periods are longer; the streamer takes more time before it decides to press ahead with a project. "Instead of shooting from the hip, they are aiming more carefully," says Sorensen. "That slows the process down a bit… but that is probably natural."
Meanwhile, there is a widespread belief among producers that there is a market correction taking place within the streaming landscape, and that Netflix and other platforms are all moderating spend and even cancelling productions. Says one leading Spanish producer: "The market is getting back to some sort of balance. It was impossible to maintain the pace of production we've had in recent years."
Content variety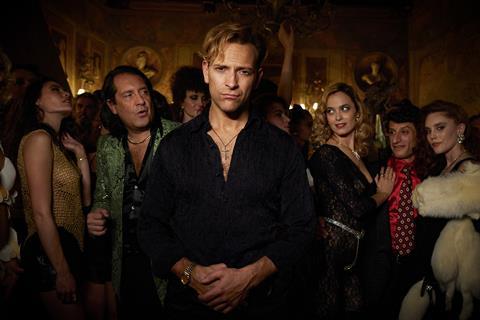 Over the years, the kind of content that Netflix is looking for has changed too. As the streamer's subscriber numbers have grown, a far broader demographic is watching.
"Variety is super important," stresses Tanz. "We need to have must-watch content of all different types because our members are not homogenous. They're quite diverse in their tastes, but even in their need states at a given time. So, we want to have your favourite film, documentary, series, drama or comedy at any given time. That can be local content or content from other places. But variety is important, because people have a relationship with Netflix that is a daily experience."
In the UK, for example, Mensah's team is focused on offering a broad slate. She cites upcoming shows like reality series At Home With The Furys, which follows boxing champion Tyson Fury and his family; a doc series on singer Robbie Williams; and six-part thriller Eric from writer Abi Morgan starring Benedict Cumberbatch. "I want UK audiences to feel that anything they want, they can get on Netflix — from the highest end like Eric to something like the quiz show Cheat," she says. "You should feel that Netflix is your home for everything you love."
In January, The New Yorker magazine carried a profile of Bela Bajaria, Netflix's global head of tele­vision, where she famously pointed out an ideal Netflix show is a "gourmet cheeseburger," offering something "premium and commercial at the same time". Avalos and Mensah take the food analogy further. "In the UK, it's gourmet cheeseburgers — but it is also a buffet," says Mensah. "It's about being something for everyone — and being intentional about that."
Avalos adds: "To me, the gourmet cheeseburger is one specific show. But the buffet is all of Netflix — so you'll also find the bento box right next to it with unbelievable sushi pieces. Then, you may have the dahl right next to that, because Monika [Shergill]'s team in India has made an incredible movie that you need to watch."
The variety extends to genres too. "We know our members love comedy which is super local," says Tanz, citing Italy crime comedy Framed! A Sicilian Murder Mystery and Spanish comedy Alpha Males. Serialised crime remains an important genre; Netflix has had great success with shows like The Snow Girl from Spain. Tanz also cites "soapy drama", picking out German series The Empress. "It's a personal, character-driven love story that our members really engage with."
In the Nordics, Netflix has pushed beyond Scandi crime staples. Norwegian romantic comedy Home For Christmas has been a big success locally, while action-adventure Troll was Netflix's most popular non-English-language film last year.
The second key ingredient for a Netflix European show is authenticity, adds Tanz. Netflix tries to guard against shows inserting, for instance, a French character into an Italian comedy just so it will travel. Looking to bake authenticity into storytelling, casting and style of production is the key, he believes, for both local — and subsequent international — success. "We've found that if we make shows that are authentic for a local audience, they have the best chance of being successful in that country. And the shows that are really successful in a country are the only shows that work outside the country."
Andreatta takes this a stage further. In Italy, as well as authentic stories, she says it is important to portray the country in fresh and new ways — that go beyond the stereotypical manner it is often shown on screen. She cites upcoming drama Supersex, based on the life and career of notorious Italian porn star Rocco Siffredi, starring Alessandro Borghi and from writer Francesca Manieri and director Matteo Rovere.
There's also something about production values and storytelling needed in a competitive on-demand world. "There's quite a high bar we need to pass on the quality and the engagement of the storytelling," says Tanz. "We don't take our members' engagement for granted. We focus a lot of our creative discussions on what we are doing to pull people in — and to keep them there." Success, he says, is measured both on how many people come to a show — and how long they keep watching.
Talent and teams
Netflix has structured its country teams in Europe so that each oversees the full spectrum of content: film, series and non-fiction as well as licensing. It's a structure that works well, says Tanz, and means that Netflix can "speak with one voice" when working with talent. He cites the example of French actor Omar Sy, who has made series Lupin and feature The Takedown with Netflix. "We've got one team who can work with somebody like Omar, seamlessly, on a series and a film. It needs to be a great experience and very well co-ordinated. That's a way we've been effective in working with talent, which a few years ago we weren't doing."
The single team structure "allows you to work with creators across genres," adds Mensah. "That, to me, is the most exciting thing — both for creators and for the audience."
It can help progress talent too, explains Avalos. He cites the example of Lluís Quílez, who directed Netflix action thriller Below Zero. "The film team took a bet on a young talent, now he is doing his first series with us."
Deals with talent in Europe, however, are the exception rather than the rule. Netflix has a few — including with Dark creators Baran bo Odar and Jantje Friese, and with Alex Pina, the creator of Money Heist. "You could list them on one hand," Tanz says. "It's unusual." In Hollywood, Tanz notes, the tradition is to tie up talent with exclusive deals. "But that is pretty rare in Europe. It is about how is their experience."
That experience can manifest itself in many different ways. Says Avalos: "It's not just the content team. If you speak to producers we work with, we have the most technically advanced and best-in-class teams in post-production, physical production, finance, marketing — it's the engine that producers, creators and story­tellers get support from."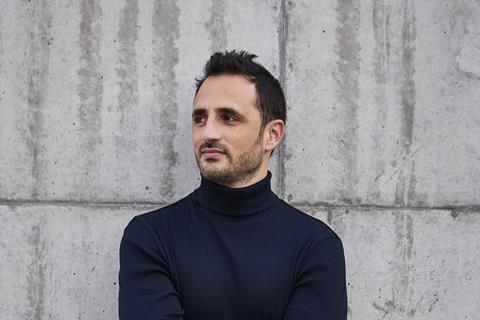 Avalos also talks up the innovative technology the streamer can offer for creatives. He cites the company investment in its state-of-the-art Tres Cantos studio in Madrid, which has 10 soundstages as well as remote editing facilities and the first post-production lab in the Netflix cloud globally. Another major attraction for European creatives is the ability to instantly launch their shows to 230 million households in 190 countries — helping European content, which has faced great difficulties in travelling in years gone by, the chance to reach global audiences.
Money is, of course, another reason that producers want to work with Netflix. But for Mensah, "it's not always about the money. I think it's about passion. That is not to say we can't give the right money to the right projects at the right level." She adds that "we're super fans of the people we work with… There is nothing cynical about what we do at all. I've never worked in a company where the [content] is properly coming out of people who have a ton of passion."
Each of the country heads says they have gone out of their way to build teams of respected, experienced execs. "I would say we've got the best team in the UK," says Mensah. "From Kate Townsend running feature docs through to Mona Qureshi running series, I'd take on all comers that we have got the best team. The point then is you give them tons of freedom — they bring their contacts, their passion to the screen, that depth of know­ledge from years and years in the UK industry."
Andreatta echoes that "talent is contagious — to have a group of talented commissioners working together means their capacity and their skills multiply". Netflix opened its office in Italy in 2022. "It's very important to have a respected community of commissioners that is close to the industry and to the talent."
Knowledge and skills are also shared between the countries. The European leadership team talk once a week, sharing ideas, projects and ways of working over a video call. They also meet regularly in Amsterdam in person. "There's a lot of magic that can happen in shared learning," says Tanz.
Mensah's team, for example, are currently making two series in Spain, including Kaos, Charlie Covell's reimagining of Greek mythology which is based at the Tres Cantos studios. "She can leverage the knowledge of our team," says Avalos.
Each of the country leads reports into Tanz, who sets the budgets and programming strategy. "When there is something they want to greenlight, we have a conversation about it." But he relies on the knowledge and expertise of country teams for what to commission. "The last thing we want is some filter that's not close to our members and the creative community to be pushing their tastes down on to the country level," he says.
Growing pains
As Netflix has grown in popularity in Europe, it has moved into the crosshairs of regulators and producer groups. Streamers operating in Europe have found themselves increasingly subject to either levies or investment obligations as governments look to bring the EU's Audiovisual Media Services Directive (AVMSD) into law. AVMSD requires VoD services to have at least 30% of European works in their catalogues.
A 2022 study by Ampere Analysis found that Netflix had either reached or surpassed the required 30% local content quotas in major markets in Europe, ranking ahead of its global streaming rivals. Asked about the increasing regulation of streamers like Netflix, Tanz says: "Where regulation is passed and where obligations exist, of course we comply. What's important to us is, we want them to be fair, we want them to be predictable. When we don't know what they're going to be, it makes it harder to do business."
Countries that don't have "very rigid, unpredictable or onerous obligations are actually the most attractive places", he continues, citing the building of the Tres Cantos studio facility: "We did all that because Spain is a super flexible, friendly environment for a company like ours. We've invested tonnes into Spain because we know we can operate very effectively there."
Tanz also says that Netflix is flexible about a show's contractual terms. In the early days, Netflix insisted on buying out global rights to a show in perpetuity from a producer. One of the reasons is "we were coming to Europe and investing significant money in what I call a high-risk venture — could we make French and German and Italian content and do it at a quality level that would make sense as we were small and growing in those countries. There weren't really producers who were saying, 'We'll share the risk and co-finance with Netflix.' It was all on us."
Three years ago, Netflix embarked on a review of its deal structures. Tanz recalls talking to two producers, and they joked to him that if he asked both for their opinions, he would get three different answers about what's most important. "It turns out that some producers care most about IP ownership, some producers care most about how much they get paid, some producers care most about their level of risk, and some producers care most about distribution rights because they have a distribution company.
"So we have very flexible deals. We've always done licensing deals where you don't own any IP rights. Then there are deals that are quite flexible on all those dimensions. The fact is that on a significant number of our deals, we don't own the IP, we don't have rights in perpetuity."
There have clearly been many consequences of Netflix's push into Europe. Some, though, have been unintended, said Netflix co-founder Reed Hastings on a visit to the Amsterdam HQ earlier this month. Asked about the most unexpected result of Netflix's creative push into the EMEA region, Hastings said: "The amazing thing has been how many Germans watch Spanish series, how many Italians watch Spanish series. We didn't set out to do it — but we've become the biggest builder of cross-European culture in the EU."
Hastings noted it was "ironic" that it had taken a US company like Netflix to achieve this, while also understanding the reasons behind it. "That is partially because all the other networks are more national networks, and they specialise in one language group," he said. "And then we specialise in connecting."
Coming soon: Netflix European shows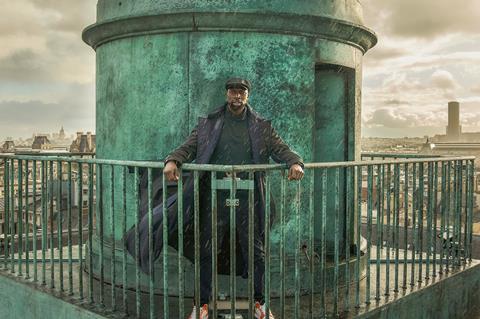 Denmark
The Nurse
Based on the true story of a Danish nurse sentenced to life for four counts of attempted murder. Based on the book by Kristian Corfixen.
France

Lupin S3
Omar Sy returns for the third season.
Pax Massilia
Marseilles-set action thriller from Olivier Marchal, following up his 2020 film Rogue City.
Tapie
Miniseries on the rise and fall of French singer, businessman and politician Bernard Tapie.
Germany
Criminel
Gangster drama created by Marvin Kren (4 Blocks, Freud) and produced by Wiedemann & Berg Film.
Liebes Kind (Dear Child)
Six-part series based on Romy Hausmann's novel.
Italy
Framed! S2
Final season of hit comedic crime drama starring top Italian comedy duo Ficarra & Picone.
Suburræterna
Spin-off from hit series Suburra.
Supersex
A series inspired by the life of porn star Rocco Siffredi, starring Alessandro Borghi.
This World Can't Tear Me Down
Adult animation from cartoonist Zerocalcare (aka Michele Rech).
The Netherlands
Ferry: The Series
New series about drug king Ferry Bouman, starring Frank Lammers and Elise Schaap.
Poland
Absolute Beginners
Coming-of-age drama directed by Kamila Tarabura and Katarzyna Warzecha.
Feedback
Thriller about an alcoholic former rock musician searching for his missing son.
Infamia
Drama about a teenage Romani girl moving back to Poland from the UK.
Spain
Berlin
From the universe and creators of Money Heist, Berlin stars Pedro Alonso and launches in December.
Elite S7
The hit YA show returns for its seventh season.
El Cuerpo En Llamas
Barcelona-set crime drama.
El Silencio (Mute)
Crime drama created by showrunner Aitor Gabilondo (Patria).
Sweden
Barracuda Queens
1990s girl gang heist series in an upper-class setting.
The Breakthrough
About a double murder solved after 16 years by a genealogist.
A Nearly Normal Family
Thriller based on the book by Mattias Edvardsson.
TORE
A comedy drama created and written by William Spetz.
UK
The Crown S6
Final season of the Peter Morgan show, with newcomers Ed McVey and Meg Bellamy as Prince William and Kate Middleton.
Fool Me Once
Thriller series adapted from the Harlan Coben novel.
Heartstopper S2
Hit series returns from writer/creator Alice Oseman.
Obsession
Limited series about erotic obsession, starring Richard Armitage and Charlie Murphy.
Sex Education S4
The fourth season from creator Laurie Nunn.
Top Boy S3
Final chapter of the London-based crime drama.
The Witcher S3
Third instalment of the fantasy series.

Screen International's Europe editor, based in the UK.