The director discusses her Nina Simone documentary.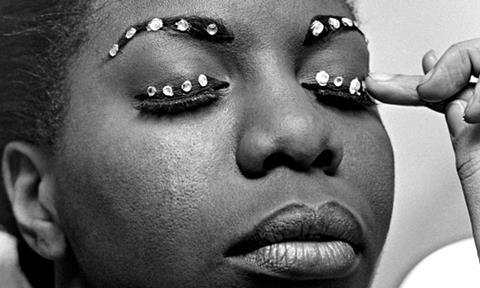 American documentarian Liz Garbus is drawn to contrary characters but even she had little idea how her film about the renowned jazz and soul singer and activist Nina Simone would turn out.
"I had been a fan of her music," says Garbus. "I didn't know much about her life. I was approached by the production company Radical Media asking me to do a film. My heart jumped and then I had that reality check – what's the story? Why do it now?
"I had known about her activism and looked at her personal history. It became a story about survival and race in America in the 21st century."
To do the research Garbus read and watched whatever she could and got hold of whatever recordings and tapes she could find.
"When I started the project I was interested in finding as much about Nina as I could," she says. "Would I have to shoot interviews and would people be forthcoming? Was there a way between that and visual materials we could have Nina tell her own story? We went on a worldwide scavenger hunt and found radio interviews and audiotapes.
"Listening to hours and hours of recordings and tapes, there were certain stories and mantras she would return to so I took her guidance. Clearly the 60s was a transformative decade for her as a person and an artist."
Profiling Simone's odyssey as a politically engaged black woman in the 1960s, her time in Africa, her artistic evolution from classically trained pianist to stridently individual diva and the tempestuous marriage to her manager and former detective Andrew Stroud made for great material.
But some of the most memorable moments in What Happened, Miss Simone? come from the quiet, considered testimonies of the people who knew her intimately.
"I found the people she was close to," says Garbus. "Not everybody wanted to talk. She was a very divisive person. Of course I had so much archival material it was OK [but] once Lisa [Simone Kelly, Simone's daughter] was willing to go there and tell her story and [the same with] Al Schackman [Simone's long-time guitarist], I knew we had enough.
"There were some who didn't talk; it was the same with Bobby Fischer [the American chess grandmaster and subject of her 2011 documentary, Bobby Fischer Against The World]: because of how famous or complicated he was, people felt protective of his legacy."
Simone died in 2003 but she is not forgotten. "Her life is as relevant as ever," says Garbus. "As we edited this film looking at footage we watched news about protestors in Ferguson. This country has reawakened its [history of] systemic violence against black people.
"As a black artist from a jazz singing background she created a new audience. That was revolutionary. It was dangerous. The way she connected with an audience was thrilling – you didn't know which way she would go."
Despite Simone's fierce beauty and her exceptional talents, the film is not afraid to present a troubled woman who might not be all that likeable.
That's fine by Garbus. "I love all of my subjects. I'm thinking of Bobby Fischer and Nina. I came to love them because once you deal with someone from the interior point of view – reading her letters and notes about being a ghost and hanging on – how can you not love and care for that person?
"You get very close to a person. I've had people who knew Nina come up to me and tell me they didn't know that side of her."
Garbus is also a fan of the film's distributor, Netflix. "They support their docs at the same level as they do their scripted projects. They see them as a great story and don't ghettoise them. The film is available to 65m people and its reach has been phenomenal."
The prolific filmmaker, nominated for an Oscar in 1999 for The Farm, Angola, USA, is now preparing for the world premiere in Sundance of her latest film, Nothing Left Unsaid: Gloria Vanderbilt & Anderson Cooper.