Seville International, the boutique sales arm of eOne, consolidated its growing reputation in Cannes as a home for visionary film-makers. Jeremy Kay reports.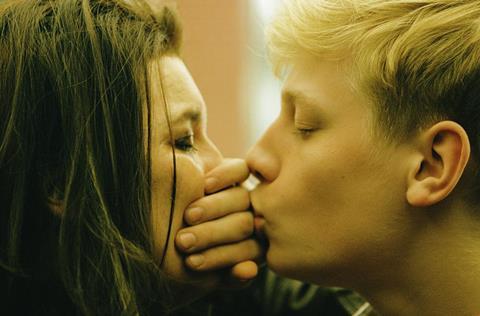 Anick Poirier, vice-president of sales at Seville International, is back in Montreal after brisk business on last month's Cannes slate, which includes Xavier Dolan's latest feature It's Only The End Of The World. The "astonishing" response to Seville's second Dolan film, following Cannes 2014 Competition entry Mommy, exceeded expectations. "To put it simply," says Poirier, "we're on cloud nine."
"We're very proud of the line-up we've built in just over a year."

Anick Poirier, Seville International
French-Canadian enfant terrible Dolan has assembled an extraordinary cast for his family drama based on Jean-Luc Lagarce's play about a writer who returns home to announce his imminent death.
The prospect of watching Marion Cotillard, Vincent Cassel and Léa Seydoux together triggered sales to Australia (Transmission), Germany (Weltkino), Scandinavia (Scanbox), Russia (A-One Films) and Latin America (California Films) among others, in addition to previously announced deals for the UK, Japan and Italy.
A little over one year since it launched, Seville International is earning a reputation as a champion of bold visions. That Dolan elected to entrust his upcoming film — which started shooting last month — with Seville International says a lot about the passion Poirier and director of sales Natalie Kampelmacher bring to their jobs. Their dedication to a Croisette sales roster that included Andrew Cividino's Critics' Week selection Sleeping Giant and Sophie Deraspe's The Wolves, which like Cividino's film was part of Telefilm Canada's Perspectives Canada market showcase, reaped rewards as buyers responded strongly.
Poirier is an effusive presence who previously worked at Les Films Séville before eOne unveiled the boutique sales house in March 2014. She says finding projects is easy, but the challenge is identifying the right ones. "We want to find the right projects, arthouse with crossover potential," she says. "When buyers see us they say we have so much passion." For Poirier, a maximum of 10 titles a year seems right and there are no plans to expand what is a "lean and mean" team.
While Canada remains an important focus, the goal is to nurture film-makers and their gems from around the globe. "We're very proud of the line-up we've built in just over a year. We've been able to build in solid films like Ma Ma [Julio Medem's Spanish-language drama starring Penelope Cruz, in post], The Olive Tree by Iciar Bollain and Hany Abu-Assad's Arab Idol."
The departure in January of eOne Films International president Harold van Lier signalled a shift towards in-house productions at the parent company. Yet Xavier Marchand, president of Entertainment One Features, insists the sales mandate is alive and well at both divisions. "100%," he affirms. "In terms of international sales, both Charlotte van Weede [SVP international sales, Entertainment One Features] and Anick were in place and doing the heavy lifting, so I was lucky when I arrived.
"I love the Seville profile and that we had these passion projects to go with Anick. We want to carry on doing this. We can represent a lot of film-makers from around the world, like we did on The Babadook and Ma Ma."
Marchand notes that while each film is evaluated before a decision is made on who will sell it, generally eOne handles the bigger, English-speaking titles that it is able to distribute directly in its territories. "If it's more of a worldwide sales agency play, we feel it's more of a Seville title," he says, adding that "it creates interesting discussions".
For example, Jay Roach's upcoming drama Trumbo, starring Bryan Cranston as the blacklisted writer Dalton Trumbo, fits the Seville mould but went through eOne because it is a higher-budget, English-language title and there were existing relationships. But even if Dolan moves on to bigger-budget, English-language fare, both Marchand and Poirier indicate he would stay within the Seville International fold. "We want the distributors in our territories to be as passionate as we are," says Poirier. "If it's eOne, that's fine; otherwise it's one of our buyers."
Seville International:
Launched in March 2014 as eOne's boutique sales arm.
The Montreal-based company is led by vice-president of sales Anick Poirier and director of sales Natalie Kampelmacher.
It can funnel titles through eOne's direct distribution channels or strike deals with individual buyers.
Sales titles have included Xavier Dolan's Mommy and It's Only The End Of The World, Penelope Cruz starrer Ma Ma, New Zealand hit The Dark Horse and Denys Arcand's An Eye For Beauty.
A catalogue of more than 250 films includes Denis Villeneuve's Incendies, Australian hits The Babadook and Animal Kingdom, plus Beasts Of The Southern Wild, Waste Land and Starbuck.