Now in its fifth year, Sydney Film Festival and EFP's Europe! Voices of Women in Film programme showcases the work of rising European women directors.
Like many international festivals, Sydney Film Festival has undergone a significant (albeit temporary) transformation in 2020. The Australian event cancelled its physical iteration, opting to host the first virtual festival in its 67-year history, with select regular strands moving online. "Everything and nothing has changed," explains festival director Nashen Moodley, who calls his 2020 line-up "a distilled essence" of the usual event. While it won't provide a communal experience in darkened theatres, showing films to audiences and supporting the filmmakers behind them remains the primary objective.
One programme returning digitally is Europe! Voices of Women in Film, Sydney's annual collaboration with European Film Promotion (EFP)and Screen International. Now in its fifth year and showcasing features by female talents from across the continent, the strand's mission is self-evident yet vital.
Highlighting female filmmakers is crucial in an industry continually grappling with both gender parity and inclusivity. Providing women directors with a consistent platform to highlight their work, and to screen it to audiences on the other side of the globe, is just as pivotal.
Now in its fifth year, the 2020 line-up spans from Kosovo and Estonia to Poland and Ireland, featuring 18 filmmakers across ten titles. Films will be available to view online from June 10-21.
Here are the ten projects and their directors selected for the 2020 edition:
Amanda Kernell, Charter (Sweden-Denmark-Norway)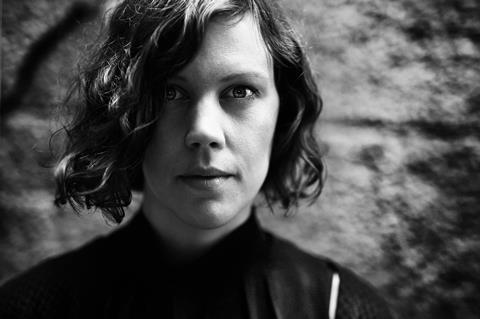 Also screening in SFF's Europe! Voices of Women in Film program back in 2017, Amanda Kernell's Sami Blood earned her international acclaim, premiering in Venice the previous year and winning Venice Days' best debut director award.
With her sophomore feature Charter, Kernell once again explores a complex emotional tale about a conflicted female protagonist, with the writer/director describing her latest feature as "a love letter to all divorced parents, from a child of divorced parents".
Both films spring from Kernell's ongoing quest to use cinema to discuss "things with the world that I urgently feel we need to talk about; things that are difficult to talk about and sometimes hard to find the right words for".
Inspired by parents she calls "great storytellers", the Swedish filmmaker undertook work experience at Stockholm theatre Unga Klara as a teen, then studied at the National Film School of Denmark. Charter premiered in Sundance's world cinema - dramatic competition in January.
Kirsikka Saari & Elli Toivoniemi, Force Of Habit (Finland)
(also directed by Anna Paavilainen, Alli Haapasalo, Reetta Aalto, Jenni Toivoniemi and Miia Tervo)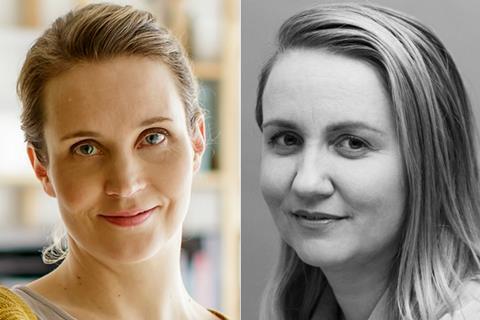 Exploring how the exercise of power by men, institutions and society impacts women on an everyday basis, Force Of Habit interweaves six short films by seven female directors, as drawn from the anthology series of the same name. As writer/director Saari notes, it was conceived before #MeToo, but answers the movement's underlying question: "How is it possible that almost all women have experienced sexual harassment?"
The writer of 2014 Oscar-nominated short Do I Have To Take Care Of Everything? and 2018 Berlinale Crystal Bear winner Stupid Young Heart (both directed by Selma Vilhunen), Saari oversaw the feature's overall script, and co-directed the production with writer/director/producer Toivoniemi.
Toivoniemi also helmed one of the film's individual segments, about a teenage girl's harassment en route to school, and boasts 2014 short Role, which premiered in Locarno, on her CV. Together, Saari and Toivoniemi co-founded Tuffi Films ten years ago, aiming to create "strong stories for diverse audiences", Toivoniemi explains.
Barbara Ott, Kids Run (Germany)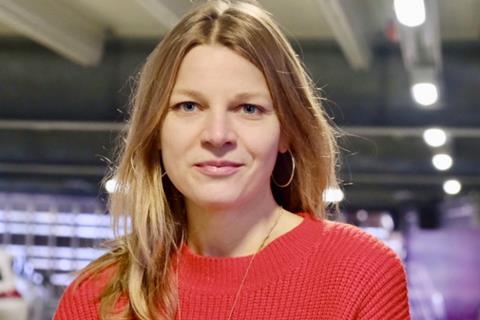 During a school theatre group, Ott found herself pondering a few questions while watching her teacher run their rehearsals. "I always thought, 'Why don't you tell us what the character really wants, thinks, feels? What's the background? Where are we coming from? Where are we going to? Why is our character acting as he or she does?'," she notes.
A career as a director clearly beckoned and, via an internship, Ott began working on German TV movies and crime series, assisting with student-made short films and studying at the Film Academy Baden-Wurttemberg. With her graduation film Sunny, Ott received the 2013 German Short Film Award, as well as prizes from festivals in Bilbao, Dresden, Munich and Pristina.
Making her feature debut with Kids Run, Ott traverses similar thematic territory to her award-winning short. Following a boxer trying to keep his young family together, she characterises the Berlinale-premiering film as "a movie about the unbreakable bond of parental love".
Małgorzata Goliszewska & Kasia Mateja, Lessons Of Love (Poland)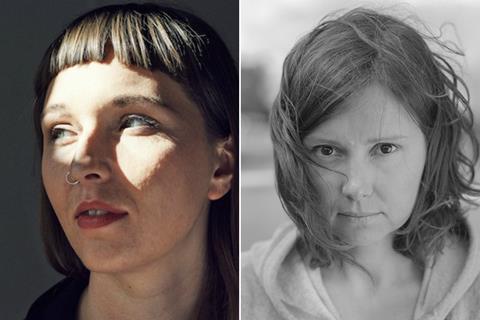 For Goliszewska, it started with a fascination for documentaries. "It seemed to me that reality is much more interesting, valuable and creative than any kind of art created by the imagination," she advises. For Mateja, inspiration came from her amateur photographer father, and from cinema generally. "As a kid, I would spend hours and days watching VHS – first from the local rental, later on DVD," she explains.
Goliszewska studied multimedia art at Szczecin's Academy of Fine Arts and documentary at Warsaw's Wajda School, and also helmed shorts Type Of Birds and Dress Me. Mateja undertook her master's in law and administration from Szczecin University, as well as a film and TV degree from Edinburgh College of Art, then made her feature directing debut with Silence On the Way To The Reindeer People.
Before co-directing Lessons Of Love, an observational portrait of a 69-year-old Polish woman looking to start a new life after leaving her abusive husband, Goliszewska and Mateja met at documentary cruise lab Laboratorium Rejs, where they both still work.
Stéphanie Chuat & Véronique Reymond, My Little Sister (Switzerland)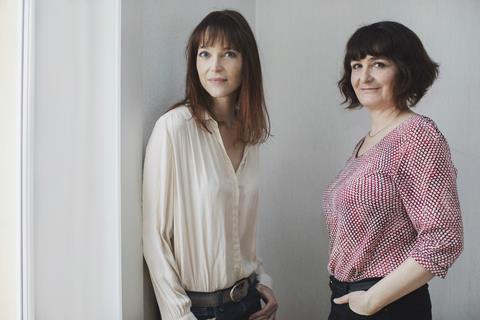 When Chuat and Reymond began to segue from stage to screen, the actors and directors did so gradually. "Our first step was made by integrating little filmed sequences in our theatre shows," Reymond offers. When they progressed to shooting their first short film in Italy, it "was so much fun that we wanted to do it again", reveals Chuat.
The pair met at school, shared a passion for storytelling, then embarked upon intertwined careers – acting, making shorts and documentaries, jumping to features with 2010 Swiss Film Prize winner The Little Bedroom, and also writing and directing TV series À Livre Ouvert (which Reymond starred in).
Their performing background helps drive their creative approach, including on My Little Sister, which was written for Nina Hoss and follows a female playwright sacrificing all to help her leukaemia-afflicted twin brother (Lars Eidinger). The film premiered in Berlin competition in February.
As Chuat notes: "Being actors helps to write characters; we feel what the characters should feel."
Malou Reymann, A Perfectly Normal Family (Denmark)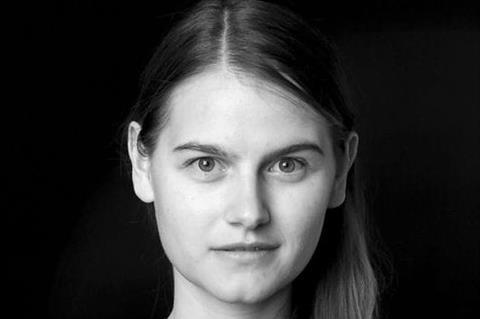 Focusing on an 11-year-old and her transgender father, A Perfectly Normal Family draws upon Amsterdam-born Reymann's own background. "For a long time I had an idea of turning this experience into a film, but I really didn't think it was going to be my first feature," she says.
A teen actor who first appeared on screen in 2002 short Halleluja, Reymann fell in love with cinema during her adolescence, watching "all the films I could get at the library". Despite Bodil and Danish Film Award nominations for 2009's Hush Little Baby, "I already knew very early on that I wanted to be a filmmaker more than an actor," she notes.
Reymann studied literature at the University of Copenhagen, and earned her master's in directing from the UK's National Film and Television School. She made six shorts between 2010 and 2016, including Odense Film Festival winner 13 and CPH Pix selection Interruption.
Neasa Hardiman, Sea Fever (Ireland-Sweden-Belgium-UK)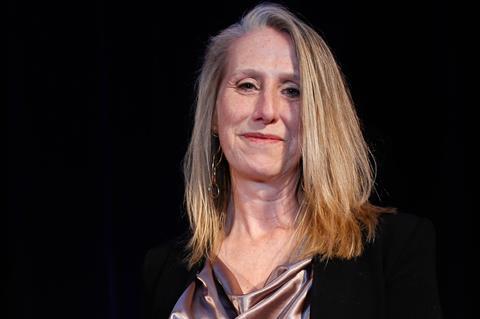 With Sea Fever, Hardiman "wanted to dramatise two related ideas: magical thinking versus the scientific method, and how economic need hinders ecological imperatives in the climate crisis". The result is an ocean-set psychological thriller its Irish writer/director describes as "an experiment in trying to fuse a Brechtian arthouse feel with a propulsive, mainstream thriller form".
It may be Hardiman's first feature but Sea Fever joins a busy CV. After producing and directing for Ireland's public broadcaster RTÉ, she moved into theatre, then short filmmaking. That led to UK TV series Totally Frank, Tracey Beaker Returns, Holby City and Casualty, and winning a BAFTA in 2017 for BBC series Happy Valley. In the US, she directed two episodes of Amazon's Z: The Beginning Of Everything, and two of Netflix's Jessica Jones.
Hardiman holds a master's in visual communications from Berlin University of the Arts, as well as a PhD in film studies from Dublin's Trinity College.
Sandra Beerends, They Call Me Babu (Netherlands)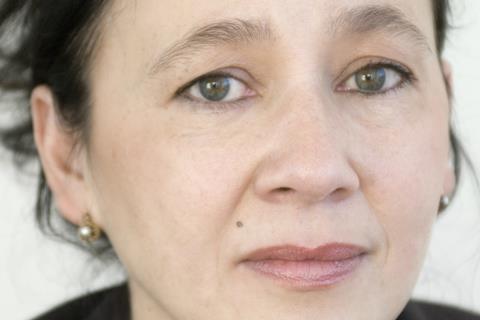 Compiled from archival materials, Beerends' documentary They Call Me Babu – which won a prize at the International Documentary Film Festival Munich – explores the 1940s custom of Indonesian nannies caring for colonial Dutch families. "My Indonesian mum used to tell me heartwarming stories about her babu, her nanny, who took care of her 24 hours a day," she reveals.
This isn't the first time that Beerends has crafted a project from her mother's experiences. In 2012, she wrote, co-produced and financed short Arigato, following an "urge to tell a personal story related to the war trauma of my mum during World War Two, and especially the impact of the Japanese camps".
Beerends studied theater science and dramaturgy before moving into TV and film, working her way up from production and director's assistant to creative producer and script editor – including on 2012's Kauwboy. As well as working for Dutch broadcaster NTR, she runs her own film production company, Beruang.
Marta Pulk, A Year Full Of Drama (Estonia)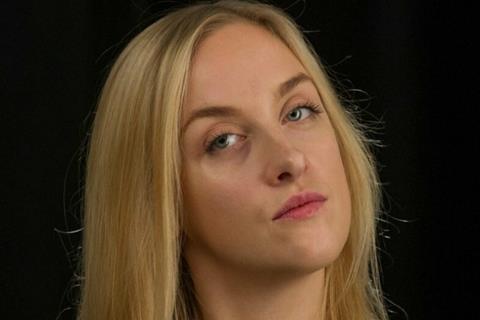 "Honestly, it was the only thing I could think of that interested me," explains Pulk when asked about deciding to pursue filmmaking. "I always say it's the second best profession in the world – the first being to run away with the circus."
In A Year Full Of Drama, Pulk recruited a 21-year-old small-town girl named Alissija with no experience of the performing arts and followed her over the course of a year as she watched and reviewed 224 stage productions in theatre-mad Estonia.
The Baltic Film and Media School-trained filmmaker's career began as an editor, working on short films, documentary The New World, feature Cherry Tobacco and Estonian TV series Kinominutid. While A Year Full Of Drama is her first full-length documentary, Pulk has been directing shorts since 2015 – including 2018's Vida Alegre, which she shot in the Peruvian Amazon under Werner Herzog's guidance.
"Experience is what teaches you, and I just tried to do as much as I possibly could," Pulk advises. "I was actually working on another feature when A Year Full of Drama came along, and it ended up becoming the first one I finished."
Antoneta Kastrati, Zana (Kosovo-Albania)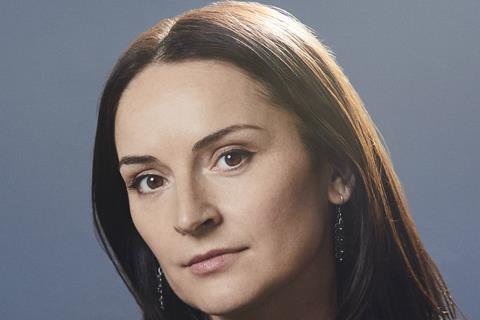 "Although it is hard to pinpoint where my desire to tell stories was born, I think it was the experience of the war," says Kastrati, a graduate of the Kosovo Institute of Journalism and Communication and the American Film Institute's directing workshop for women.
"I felt this need to communicate to the world what was happening. Documentary filmmaking became a platform for me to ask certain questions and bring to the public domain issues that I felt were missing or shallow in the media."
With her sister Sevdije, Kastrati began making documentary shorts about her postwar homeland, including 2008's Seeking Magic. In 2013, her narrative short She Comes In Spring premiered in Busan.
Zana, her feature debut which premiered in Toronto last September, also springs from her war-torn past and experiences (Kastrati lost her mother and a sister in the conflict). The film tells the fictional story of a young Kosovar woman pressured by her family into seeking treatment from mystical healers for her infertility, exploring questions Kastrati was having, especially after becoming a mother herself.