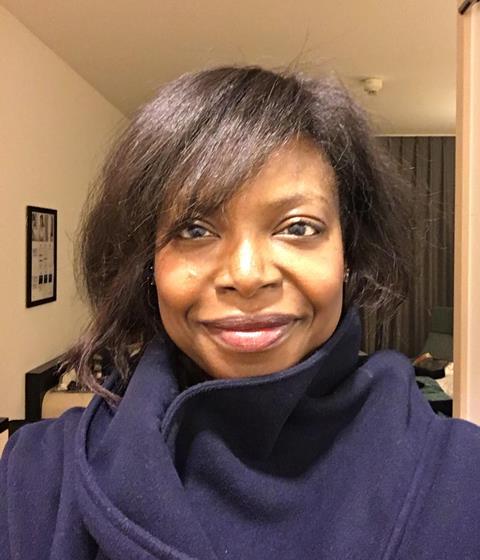 Los Angeles-based Jacqueline Lyanga, founder of Global Cinematheque, was the artistic director of Film Independent this past year.
Previously she was director of AFI Fest, the American Film Institute's annual international film festival that excelled under her leadership.
Who do you trust for film and TV recommendations? I trust people I know have seen a lot of films in the past year, and any other cinephiles. I also trust audiences, individuals on the international film circuit, and programmers, curators, and critics. These include: Dennis Lim [New York Film Festival director of programming], Bernardo Rondeau [associate curator and head of film programmes for the Academy Museum of Motion Pictures], Kim Yutani [Sundance Film Festival director of programming], True/False Film Festival co-founder David Wilson, Julie Huntsinger [executive director, Telluride Film Festiva]), Dilcia Barrera [Sundance programmer], Daniela Michel [founding director of the Morelia International Film Festival], Gina Duncan [associate vice-president of cinema at BAM], Dorota Lech [Toronto International Film Festival lead programmer, Discovery section] Anu Rangachar, a programmer from India. These are people who are watching a lot of cinema.
What have they recommended? The Mole Agent that I saw at True/False [in Missouri, US], the last festival I attended in person. True/False is also where I caught up with the strong doc Welcome To Chechnya. I also really liked the French debut film Cuties that premiered at Sundance. I saw it in Berlin and now it's on Netflix. There has been controversy around the US poster that I hope dissipates as the director, Maïmouna Doucouré, is very good.
How do you swap tips with friends and family? I'm a member of WhatsApp and Facebook Messenger groups with female executives and we talk a lot about films and TV shows that feature women. If someone's looking for a writer or director, we share lists of people we love. Euphoria was recommended and we talk a lot about how brilliant Michaela Coel and I May Destroy You is, and we're watching Lovecraft Country.
Which newspapers, magazines and film critics do you read for film and TV reviews? Richard Brody's [The New Yorker] streaming guides have been a lockdown essential. I really like Manohla Dargis's [The New York Times] point of view, and Tim Grierson [Screen International] and Justin Chang [LA Times]. I listen to Wesley Morris and Jenna Wortham's podcast Still Processing. And Tambay Obenson is a great source for what is happening in the diaspora of black cinema.
What about social media? On Twitter I follow [filmmakers] Sean Baker, Ava DuVernay, Barry Jenkins and Rian Johnson, [journalist] Inkoo Kang, [Tribeca programmer] Lucy Mukerjee and [SXSW director of film] Janet Pierson for their indie film recommendations.
Any podcasts, blogs or radio shows you turn to for insight? Jen Yamato and Frank Shyong's Asian Enough podcast is essential. And I love April Wolfe's Switchblade Sisters; You Must Remember This, produced and narrated by Karina Longworth; and Unspooled by Amy Nicholson.