New awards to support UK documentaries.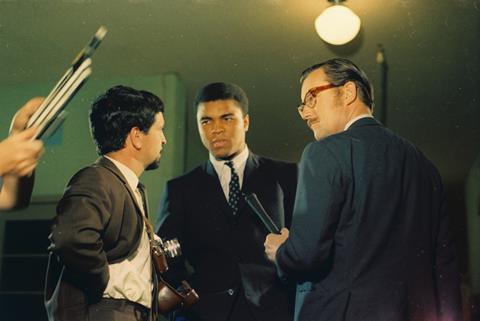 The Whicker's World Foundation is to launch three new documentary filmmaker awards worth more than $150,000 (£100,000) at Sheffield Doc/Fest.
The newly established foundation, established for "the promotion of curiosity in programme making", has been funded by a legacy left by celebrated broadcast journalist Alan Whicker, who died in 2013.
Details of the Whicker's World Foundation and the awards will be announced by filmmaker Kim Longinotto this evening (June 7) at a special event at Doc/Fest, following a screening of Whicker's World: Conflict in Kentucky - a film from 1967 in which the journalist attended the Kentucky Derby, which was threatened by protests against segregation.
The first award winners will be announced at Doc/Fest 2016.
Mark Atkin, acting festival director at Doc/Fest, said: "I am very enthused that this foundation aims to encourage authored documentary at a time when TV is becoming increasingly formatted and when most foundations have requirements to promote social issues. This is exactly what the industry needs right now."
The three awards comprise:
the Funding Award (worth £80,000 / £10,000 runner up) to a debut filmmaker under 30;


the Recognition Award (worth £4,000 / £1,000 runner up) to the finest industry newcomer aged 50+;


the Best Audio Documentary (worth £4,000 / £1,000) to be awarded at the In The Dark audio festival, also part of Doc/Fest.
Judges will be looking for "a spirit of inquisitiveness that will leave the viewer wanting more, and tell something new and unexpected about the world".
The panel of judges, chaired by Valerie Kleeman, photographer, programme consultant and Whicker's partner for more than 40 years, will also be looking for projects that are "playful with how the story is told, either breaking new ground, or taking a familiar path to come up with a new style".
TV exec Jane Mote, a consultant for the Alan Whicker Foundation, said: "Whicker's World opened my eyes to the most amazing stories, people and places.
"Alan's unique style and sharp wit was inspirational and I am so excited to be part of creating a Foundation to nurture the future trailblazers for international documentary film-making".
Jane Ray will be consultant artistic director for the Foundation. Ray is a multi-award winning documentary maker and executive producer in radio and television with a journalistic background and nearly 28 years' service at the BBC. She also worked with Whicker throughout the 1990s on various projects for radio.