The producer of entertainment finance conferences has announced its first Asia Pacific Entertainment Finance Forum at the Hawaii International Film Festival.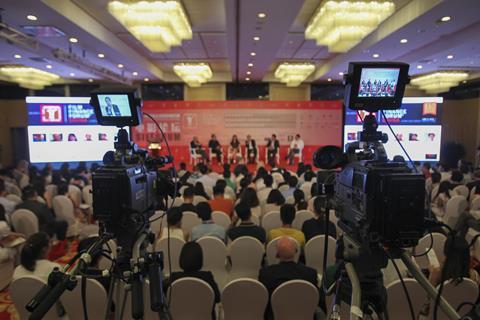 Nina Yang Bongiovi, Sunny Dhillon, Roy Lee, Matthew Liu, Thomas McGrath, Nansun Shi and Bruce Tuchman are among guests expected to attend the event, set to run from November 18-20.
Tuchman, the president of AMC Global and Sundance Channel Global, will lead the opening day keynote conversation, Redefining The Television Landscape
Bongiovi will give the afternoon keynote about her experience in production, finance, and management experience in the entertainment industries in Hollywood and Asia.
Other talks and speeches will address gaming IP, film and TV production and the future of digital production and distribution.
Sponsors and partners include IM Global, Digital Film Cloud Network, Vine Alternative Investments, Motion Picture Association, FTI Consulting, Hyde Park Entertainment, Stroock & Stroock & Lavan, Hawaii Tourism Authority and Creative Industries State Of Hawaii, The Modern Honolulu, Variety, The Chinese Film Market and FilmFestivals.com.