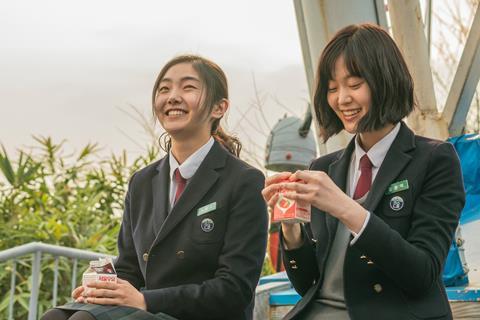 Kim Yoon-seok's Another Child from South Korea and Huang Chao-liang's Han Dan from Taiwan are among seven entries that will vie for the Uncaged Award for best feature film in the 2019 New York Asian Film Festival main competition.
Rounding out the competition entries are: Moon Sungho's 5 Million Dollar Life (Japan), Katsumi Nojiri's Lying To Mom (Japan), Kenneth Lim Dagatan's MA (Philippines), Yi Ok-seop's Maggie (South Korea), and Wu Nan's Push And Shove (China). The festival runs from June 28-July 14.
Announcing the complete line-up on Wednesday (12), organisers at the festival's 18th edition – dubbed Eighteen – Still Too Young to Die – also said rising Vietnamese star and festival competition juror Veronica Ngo (Furie, Star Wars: The Last Jedi) will receive the Daniel A. Craft Award for Excellence in Action Cinema and attend a screening on Furie.
As previously announced, the opening night selection is the North American premiere of Bernard Rose's Samurai Marathon. The Centerpiece presents the North American premiere of The Fable, directed by Kan Eguchi, and festival brass will announce the closing night film at a later date.
This year's Hong Kong Panorama presented with the support of the Hong Kong Economic and Trade Office in New York, features 10 films, among them a tribute to Star Asia Lifetime Achievement Award recipient Yuen Woo-ping in the form of Iron Monkey, The Miracle Fighters, and Master Z: Ip Man Legacy, as well as Oliver Siu Kuen Chan's debut Still Human produced by Fruit Chan, and Lee Cheuk Pan's G Affairs.
Besides competition selections 5 Million Dollar Life and Lying To Mom, the New Cinema From Japan showcase includes SABU's dramedy Jam and his 2017 hitman drama Mr. Long, as well as Hideki Takeuchi's Fly Me To The Saitama, Nobuhiro Yamashita's Hard-Core, and Take Masaharu's The Gun.
Nine films screen in the South Korean Cinema and besides competition selections Another Child and Maggie, they include Kim Yu-ri's Sub-Zero Wind and Jeong Seung-o's Move the Grave, and Joe Min-ho's historical drama A Resistance. A four-strong Taiwan selection features Hsieh Nien Tsu's comedy It's A Mad, Mad, Mad, Mad Show, Hung Tzu-Hsuan's action film The Scoundrels, rom-com Someone In The Clouds from Mitch Lin and Gary Tseng, and competition entry Han Dan.
The Southeast Asian Vanguard selection spotlights Vietnamese action thriller Furie and Song Lang, a drama with LGBTQ elements; Indonesian comedy 212 Warrior; Malaysian psychological horror film Walk With Me; Singaporean zom-com Zombiepura; and Thai thriller The Pool. From the Philippines comes horror film and competition entry MA, and last season's official Oscar submission Signal Rock. NYAFF will screen The Terror: Infamy, the second season of Second World War genre anthology, ahead of its debut on AMC on August 12.
As previously announced, the Screen International Rising Star Asia Award will go to both Nana Komatsu and Ryu Jun-yeol. Komatsu will receive her honour before the festival's Opening Night screening of Samurai Marathon on June 28, and Ryu will receive his award on July 6.
Prior recipients of the Screen International Rising Star Asia Award include Japan's Fumi Nikaido in 2014 and Shota Sometani in 2015; Japan's Go Ayano, China's Jelly Lin, and the Philippines' Teri Malvar in 2016; Thailand's Chutimon "Aokbab" Chuengcharoensukying in 2017; and Hong Kong's Stephy Tang in 2018.
For the full 2019 NYAFF line-up click here.