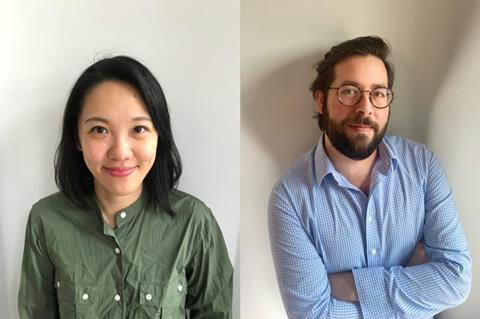 Anglo-French producing and financing outfit Anton has expanded its executive team with new hire Leslie Chen appointed senior vice president of international distribution and sales.
In addition, Louis Balsan has been elevated to executive vice president of international distribution and acquisitions. Both will be part of Anton's German office reporting directly to Paris-based Cécile Gaget, president of international production and distribution.
Chen joins from AGC Studios, where she was senior vice president of Asian sales and distribution, overseeing projects including Roland Emmerich's Moonfall and Pierre Morel's Freelance. Chen, who is from Taiwan, also founded IM Global's Beijing office, and was director of international sales and distribution at Huayi Brothers Media Corporation in Beijing.
Balsan has been consulting for Anton over the last year, and now moves into a full-time permanent role. He began his career in corporate finance before joining Europacorp, later working for arthouse production and sales outfit Funny Balloons and as head of sales and chief operating officer at Films Boutique.
Chen and Balsan will be part of Anton's presence at Berlinale and EFM, where the company is launching international sales on Ari Costa and Eren Celeboglu's debut All Fun And Games and co-selling Claire Denis' Both Sides Of The Blade with Wild Bunch.