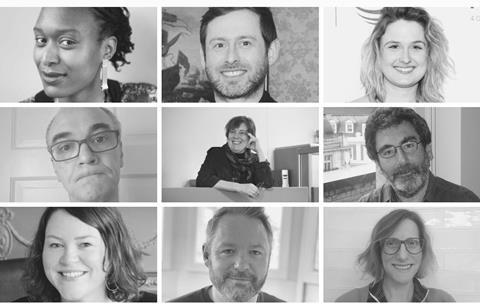 The future of film production and distribution is set to come under the spotlight at Ireland's annual Fleadh Forum, which is taking place online for the first time as part of the Galway Film Fair from July 8-10.
The 11th edition of the industry platform, which has shifted online due to the ongoing Covid-19 pandemic, will comprise three webinars under the banner 'Looking Towards Tomorrow'. It will focus on how key areas of the business have been impacted by the virus crisis and can move forward.
The first discussion will explore development strategy during a time of increased audience demand. It will include Film4 head of development Ben Coren, BBC Films development executive Dionne Farrell and Element Pictures producer Emma Norton.
There will also be a session on co-production in the time of coronavirus that will consider the challenges of both making a film across numerous countries and the impact of a damaged distribution model due to theatrical closures. The panel will include Sixteen Films producer Rebecca O'Bren, Samson Films' David Collins and Helge Albers, CEO of Hamburg film fund FFHSH.
A third panel will consider the future of sales and distribution and will include Tribeca Film Festival's Cara Cusumano, Magnolia Pictures' Eamonn Bowles, Wildcard Distribution's Patrick O'Neill and Bankside Films' Stephen Kelliher.
The webinars are free but attendance is limited.
The Fleadh Forum is presented by the Galway Film Fair and the Wrap Fund with support from Screen Ireland, the Galway Film Centre and Screen Skills Ireland with Creative Europe, and in association with ACE Producers.
The event takes place alongside the Galway Film Fleadh (July 7-12), which has also moved online, and revealed its digital plans and line-up last week.