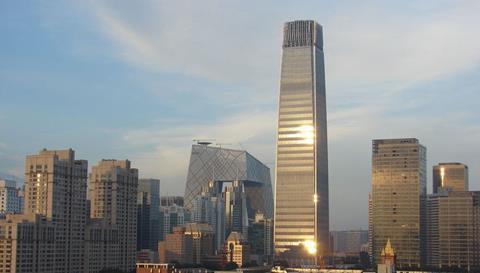 Beijing International Film Festival (BJIFF), which was originally scheduled to run April 19-26, is moving online with Chinese streaming service iQiyi over the upcoming May Day national holidays.
The festival will run throughout the five-day public holiday (May 1-5), traditionally one of China's key box office periods, with a programme of "new blockbusters", award-winning and library titles from both China and overseas. However, specific details of the programme have yet to be revealed.
Chinese filmmaker Chen Kaige (Farewell My Concubine) has been invited to serve as a curator of the festival, along with actor Tong Dawei (American Dreams In China) and actress Tan Zhuo (Dying To Survive). Chinese microblogging platform Sina Weibo is also on board as an official social media partner.
At present, no announcement has been made about a postponement or cancellation for the Shanghai International Film Festival (SIFF), which is scheduled to take place June 13-22.
According to local press, the Shanghai Municipal People's Government recently issued a notice on "Several Measures to Boost Consumer Confidence and Strongly Release Consumer Demand", which suggested that SIFF and the Shanghai Television Festival would go ahead. However it didn't mention in what form or whether dates would be changed.
China's cinemas have been closed since January 23 due to the Covid-19 coronavirus. A small number attempted to reopen in March in regions of China that have been less affected by the virus, but were shuttered again on orders from the government.
Earlier this month, China's cabinet, the State Council, recommended that "enclosed entertainment and leisure venues" remain closed for the foreseeable future, and most industry professionals don't expect them to reopen until June or July.