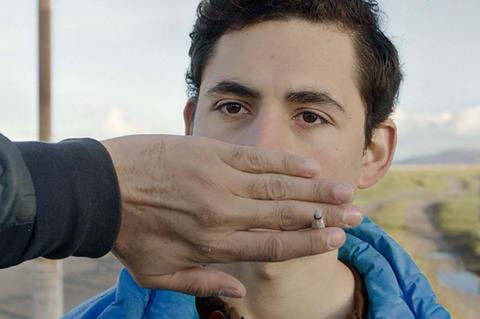 Ben Sharrock's UK drama Limbo has been awarded the best film and best screenplay prizes at the International Film Festival & Awards Macao (IFFAM), which shifted online this year as a result of the pandemic.
Sharrock's asylum seeker drama, which received a Cannes 2020 label and world premiered at Toronto, was among 11 titles by first and second-time filmmakers that competed in the festival's international competition. The best film trophy is accompanied by a cash prize of £60,000.
Other awards saw France's Suzanne Lindon win best director for her coming-of-age drama Spring Blossom while the acting prizes went to Lance Henriksen for his performance in Viggo Mortensen's Falling and Magdalena Koleśnik for her role in Magnus von Horn's social media drama Sweat. All three films previously received a Cannes 2020 label.
In addition, Hirokazu Kore-eda, the Japanese filmmaker whose credits include Palme d'Or winner Shoplifters, was honoured for his outstanding achievements in film with Macao's Spirit of Cinema award.
In his acceptance speech, Kore-eda said: "It is 25 years since I became a film director. Recently there have been many chances to receive these kinds of awards. Besides being ecstatic, I feel that my hard work has finally paid off. In the days to come, I hope to continue to create and produce more movies, and continue the spirit of creativity and hard work."
Macao artistic director Mike Goodridge described this year's festival as "a daunting challenge" but said the results had been positive and hoped to "return to the cinemas next year for the sixth IFFAM".
The fifth edition of IFFAM ran online from December 3-8 and digitally screened 31 features. The festival also hosted an online edition of the IFFAM Project Market from December 3-5, which handed out the following awards:
IFFAM Project Market winners:
Best Project Award ($15,000 cash prize) – Fellow Travellers, dir: Haolu Wang, prod: Camille Gatin
The Creative Excellence Award ($10,000) – Titanic Ocean, dir: Konstantina Kotzamani, prod: Maria Drandaki
The Best Co-production Award ($10,000) – Entanglement, dir: Mattie Do, prod: Annick Mahnert
The Macao Spirit Award ($5,000) – Prisoners Of The Pacific, dir: Junxiang Huang, prod: Eric Khoo