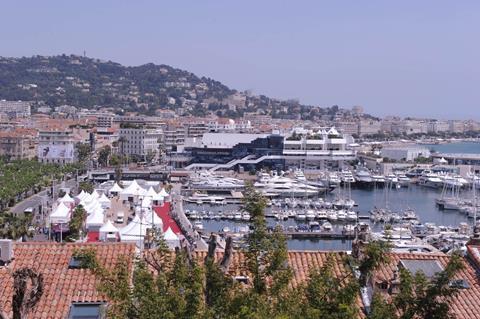 On the opening day of this year's Cannes Film Festival (8-19 May), the event has released details of its new dedicated hotline to report sexual harassment and bullying which was launched last month.
Cannes has teamed up with French Ministry of Gender Equality for the service, which will be available from the opening day and run from 9am to 2am.
The number is: +33 (0)4 92 99 80 09
It will be staffed by teams who can provide guidance for going to the police or a victim support charity, and be available in French and English.
Festival-goers can also send an email to a new email address set up to receive accounts of harassment and abuse: Cannesalerte@festival-cannes.fr
The move comes in the wake of the Harvey Weinstein scandal, revolving around multiple accusations of sexual harassment against the once powerful producer, which has lifted the lid on the wider problem throughout the global film industry and sparked the creation of the #MeToo and Time's Up movements.
In response to the scandal, the festival also included flyers in bags given to press and industry urging 'correct behavior required'.