EXCLUSIVE: Stoner comedy marks the debut feature of the Lennox Brothers with a cast including Alice Lowe and Billy Boyd.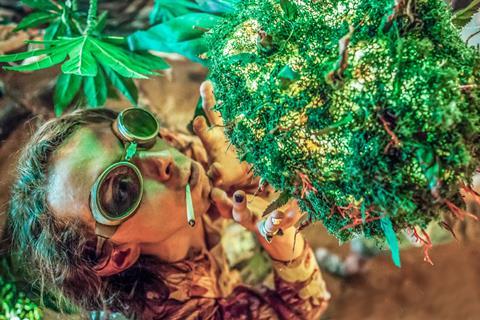 LA-based Shoreline Entertainment has acquired world sales rights to UK comedy AmStarDam and will begin sales at the Cannes Marché next week.
The film, in post-production, marks the feature debut of the writer/directors the Lennox Brothers and was shot at London's 3 Mills studios and Amsterdam.
Combining classic fairytales with the wild side of Amsterdam,the fantasy-comedy is billed as a coming-of-age adventure with a twist.
Jonathan Readwin stars as a young man who arrives the Netherlands capital in search of his father, played by Sean Power. Through a momentary magical encounter he discovers the secret weapon that could turn around their ailing marijuana coffee shop.
Producer Zorana Piggott said Shoreline shared its "passion and excitement for this wonderfully crazy film".
The cast also includes Lord of the Rings' Billy Boyd, Sightseers' Alice Lowe, Javone Prince (PhoneShop), Eline Powell and Kenneth Collard. Former drug smuggler-turned-author Howard Marks makes a special appearance as the 'Ganja Godfather'.
The Lennox brothers are established directors of music videos and commercials and have worked with artists such as Robbie Williams, Coldplay, Chicane, Take That, Kasabian, Kid Cudi, Stereo MC's etc.
AmStarDam is produced by Zorana Piggott of 011 Productions and executive produced by Simon Liddell, Tony North and Brian Jamieson of Propeller Artists.
AmStarDam is a Propeller Artists production in association with 011 Productions.