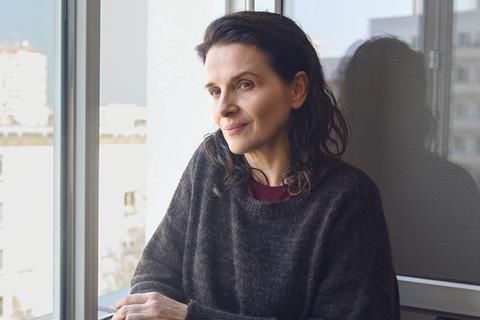 In the first on-site US deal for a film in the Cannes festival, Cohen Media Group has acquired Directors' Fortnight opening film Between Two Worlds starring Juliette Binoche.
Emmanuel Carrère's drama follows a writer who goes undercover as a contract cleaner in order to write an exposé on precarious working conditions in France.
The writer experiences first-hand the financial instability and social invisibility of the 'gig economy', but also finds solidarity among a group of working-class women and questions the ethics of her deception.
Between Two Worlds is based loosely on Florence Aubenas's non-fiction work Le Quai de Ouistreham and marks Carrère's follow-up to his 2005 Directors' Fortnight entry The Moustache.
Producers are Olivier Delbosc from France's Curiosa Films and David Gauquié and Julien Deris of Ciné France Studios. Memento Films will release in France in 2022 after the pandemic delayed the planned 2020 launch.
Cohen Media Group SVP Robert Aaronson negotiated the deal on Thursday (July 8) with France tv distribution's SVP of international sales Julia Schulte, deputy SVP of international sales Renan Artukmaç, and international sales manager Michelle Palant.
As Screen first reported, Curzon has previously acquired UK and Ireland rights.
"Juliette Binoche is a remarkable, singular voice in global cinema and we are thrilled to be bringing another one of her performances to the US," said Cohen Media Group chairman and CEO Charles S. Cohen. "We are equally thrilled to be a part of Emmanuel Carrère's return to directing."
Delbosc and Gauquié added, "We're extremely honored that Emmanuel Carrere's film Between Two Worlds joined Charles Cohen's lineup, who through the distribution of magnificent and unique French films on American soil for many years has shown his attachment to French culture and cinephilia."
"We're proud to finally present this beautiful film and have Cohen Media Group as the US distributor," said Schulte and Artukmaç. "We're very confident that this film will touch the US audience, as we meet huge interest from all the international distributors since the launch of the project and now as the opener of Directors' Fortnight."