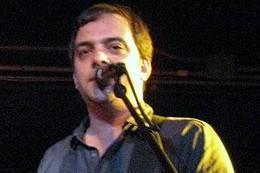 Adam Schlesinger, the Emmy-winning and Oscar-nominated composer and co-founder of rock band Fountains Of Wayne, has died of complications from coronavirus. He was 52.
New Jersey-born Schlesinger died on Wednesday morning after his condition deteriorated following his admission to a hospital in upstate New York more than a week ago.
The musician won an original music and lyrics Emmy last year for TV show Crazy Ex-Girlfriend and earned Oscar, Tony, and Grammy nominations in his career.
The Oscar nod came in 1997 for writing That Thing You Do! for the Tom Hanks film of the same name.
Fountains Of Wayne launched in 1996 and earned a passionate following on the indie rock scene, reaching the heights with their most famous song Stacy's Mom in 2003.
Schlesinger was divorced and is survived by two daughters.