BBFC gives adult classification to forthcoming feature for "strong sex".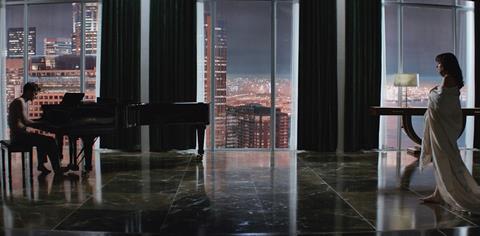 The British Board of Film Classification (BBFC) has given Fifty Shades Of Grey an 18-rating ahead of its release in the UK on February 13 through Universal Pictures International.
The adaptation of EL James' bestselling novel is directed by Sam Taylor-Johnson and stars Jamie Dornan as BDSM-loving businessman Christian Grey and Dakota Johnson as young student Anastasia Steele.
The 125-minute film has been passed uncut.
According to the BBFC: "The film contains strong sex and nudity, along with the portrayal of erotic role play based on domination, submission and sado-masochistic practices.
"There are also strong verbal references to such practices and the instruments used."
Fifty Shades Of Grey will receive its world premiere at the Berlin International Film Festival on Feb 11.
The film is one of the most highly-anticipated of the year, with its trailer generating more than 46 million views on YouTube.