EXCLUSIVE: Amazon Studios fully finances both titles and will release in US.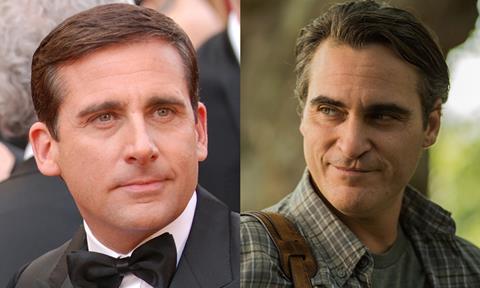 Glen Basner's FilmNation has come on board to launch international sales on the Croisette to the latest films from Gus Van Sant and Felix van Groeningen.
Van Sant's dramatic comedy Don't Worry, He Won't Get Far On Foot stars Joaquin Phoenix, Rooney Mara, Jonah Hill, and Jack Black, while van Groeningen's Beautiful Boy stars Steve Carell.
Amazon Studios, with whom FilmNation has collaborated several times, most recently on a headline-grabbing $12m deal on Sundance hit The Big Sick, is fully financing both films and will distribute in the US.
Don't Worry, He Won't Get Far On Foot is in post and is based on Van Sant's adaptation of the memoir by John Callahan.
Phoenix plays a hell-raiser who is paralysed and confined to a wheelchair following a car wreck.
After a dark spell of alcoholism he sobers up, makes a living as a cartoonist, embarks on a quest to find his birth mother, and finds true love with a Swedish flight attendant.
Charles-Marie Anthonioz, Mourad Belkeddar, Nicholas Lhermitte, and Steve Golin serve as producers.
Beautiful Boy is in production and marks Belgian wunderkind van Groeningen's follow-up to Belgica and The Broken Circle Breakdown.
Carell stars opposite Timothée Chalamet as a father and son who struggle to deal with meth addiction.
Maura Tierney and Amy Ryan round out the key cast and Plan B's Dede Gardner and Jeremy Kleiner are producing.
Van Groeningen wrote the screenplay with Luke Davies based on the memoir by David and Nic Sheff.
FilmNation and Amazon Studios were not available for comment.