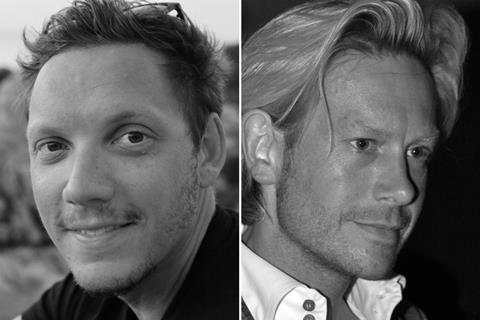 Peter Thompson, former head of sales at Arrow Films, and Matthew Kreuzer, former sales director at Kaleidoscope, have teamed to launch a new UK distribution label, Lightbulb Film Distribution.
The company will look to pick up independent genre films from around the world, with a broad focus across language and country of origin, and the team are now reviewing potential first acquisitions. It plans to distribute theatrically as well as on digital platforms and broadcasters.
Despite the ongoing challenges in the sector, several new UK distribution banners have opened in 2018, including former Arrow Films acquisitions director Tom Stewart's Parkland Entertainment, and Blue Finch Film Releasing, from sales vet Simon Crowe, financier Matthew Joynes and former Kaleidoscope exec Michael Chapman.
"Most filmmakers want the same thing; to have their work seen by the largest possible audience. We will help them to achieve that, and also help producers and sales agents to monetise their deep catalogues," commented Peter Thompson.
Thompson began his career at Revolver Entertainment, working on titles including Werner Herzog's Grizzly Man and Banksy's documentary Exit Through The Gift Shop. In 2012, he joined Matthew Kreuzer at Kaleidoscope, working on Joss Whedon's Much Ado About Nothing and Liam Neeson-narrated documentary Road, before becoming head of sales at Arrow in 2015.
Matthew Kreuzer began his career in the music industry and moved into film distribution in 2002, working at Universal Pictures, Contender Group, Revolver, and Kaleidoscope.