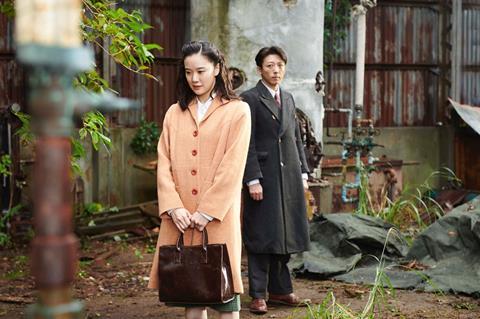 Paris-based distributor Art House Films has acquired French rights to Kiyoshi Kurosawa's war epic Wife Of A Spy, which is being sold internationally by Japan's Nikkatsu.
Art House Films specialises in Japanese cinema and has previously released films including Kurosawa's Foreboding (Yocho) and Ryusuke Hamaguchi's Happy Hour and Asako I & II, which played in Cannes competition in 2018. Launched in 2018, the company has also acquired films such as Singaporean filmmaker Eric Khoo's Ramen Teh and Israeli director Yaron Shani's Chained.
Currently in post-production, Wife Of A Spy stars Yu Aoi (Journey To The Shore) and was co-scripted by Kurosawa, Hamaguchi and Tadashi Nohara, co-writer of Hamaguchi's Happy Hour.
Set in Kobe, the film follows a merchant travelling before the outbreak of the Second World War who witnesses a barbarous act and decides to take action to reveal it to the world. His wife tries to stop him in order to ensure his personal safety and her own happiness.
Kurosawa is a Cannes regular with films such as Tokyo Sonata (2008), Journey To The Shore (2015) and Before We Vanish (2017). His most recent film, Japan-Uzbek co-production To The Ends Of The Earth, played as the closing film at Locarno film festival.