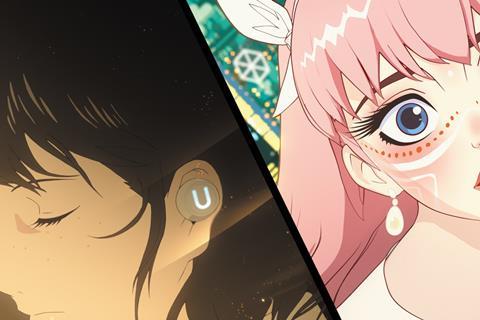 GKids has picked up North American rights to Studio Chizu's Cannes world premiere and coming-of-age tale Belle and plans a January 14 2022 release.
Belle opened in Japanese cinemas on July 16 and has become the highest grossing film by director Mamoru Hosoda, whose credits include Boy And The Beast, Mirai, Summer Wars and The Girl Who Leapt Through Time.
The story about growing up in the age of social media centres on Suzu, a shy high school student from a village who adopts the persona of a world-famous singer in a virtual world. When her concert is interrupted by vigilantes in pursuit of a monstrous creature, Suzu embarks on a quest to uncover the identity of the beast and discover her true self.
Belle recently received its North American premiere at New York Film Festival and has also played in competition at BFI London Film Festival, as well as at Fantastic Fest. Its West Coast premiere will be in Los Angeles at the upcoming Animation is Film festival.
GKids plans to qualify the film for awards consideration and will release it theatrically in both the original Japanese language and a new English dubbed version.