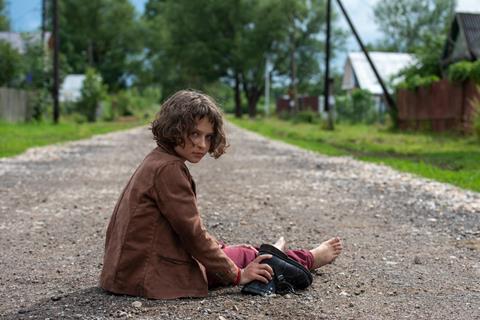 The Glasgow Film Festival has pulled two Russian titles from its upcoming edition following the invasion of Ukraine.
The festival, which runs March 2-13, has withdrawn Kirill Sokolov's No Looking Back and Lado Kvataniya's The Execution.
A statement from the festival said: "In common with many cultural organisations and film festivals throughout the world, the Glasgow Film Festival has decided to withdraw two Russian films from our 2022 programme.
"Both films have received state funding via the CF Cinema Fund whose board of trustees includes current Ministers of the Russian Government and the Russian Ministry of Culture.
"We want to stress that this decision was only taken after careful consideration and is not a reflection on the views or opinions of the makers of these films. We believe that right now it would be inappropriate to proceed as normal with these screenings while the assault on the Ukrainian people continues."
The move follows a plea from the Ukrainian Film Academy, on behalf of Ukrainian film professionals and cultural figures, for support from the international community.
On Friday (February 25), the Ukrainian State Film Agency (USFA) published a letter addressed to Cannes, Venice, Karlovy Vary and "other international film festivals" to boycott Russian cinema and filmmaking.
"We kindly request facilitators of international films festivals to prevent the participation of Russian films… in competitive and non-competitive programmes," it said.
Glasgow added that it would announce replacement titles in the coming days.
Sokolov's No Looking Back is a black comedy that premiered at Kinotavr Open Russian Film Festival in Sochi and played in competition at Tallinn Black Nights while Kvataniya's The Execution centres on an infamous Soviet-era serial killer and premiered at Fantastic Fest in the US before screening at Sitges and International Film Festival Rotterdam.
Earlier today, Stockholm International Film Festival stated it would not show any Russian state-funded films at this year's edition, which runs November 9-20.
The Swedish festival also announced Ukraine will be the country of focus at this year's festival with screenings, director visits and seminars. At last year's event, Ukrainian filmmaker Oleg Sentsov's Rhino won the festival's best film prize.