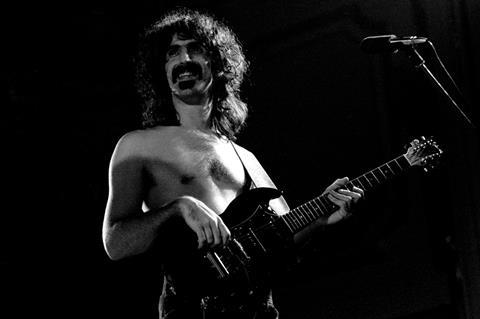 London-based Great Point Media has bolstered its sales slate ahead of this month's European Film Market (EFM) in Berlin.
The company has picked up Zappa, Alex Winter's upcoming documentary about the pioneering musician Frank Zappa. Currently in pre-production, the feature is from Glen Zipper, the Oscar-winning producer of American Football doc Undefeated.
Director Winter is known for his acting roles as Ted in Bill & Ted's Excellent Adventure and its sequel Bill & Ted's Bogus Journey. His previous filmmaking credits include docs Downloaded and Deep Web.
Previously titled Who The F*@% Is Frank Zappa, the project set a record on crowdsourcing platform Kickstarter in 2016 by raising more than $1.2m, the most ever for a documentary.
Currently in pre-production, Zappa will have unprecedented access to a vault of archive material (music, films, photography) about the musician that has been compiled and preserved by his family.
Supervized
Great Point has also boarded sales on Supervized, an upcoming comedy about a retirement home populated by aging superheroes.
Directed by Steve Barron (Teenage Mutant Ninja Turtles; Mike Bassett: England Manager) and produced by Barron and Kieran Corrigan (Evelyn), the film will star Tom Berenger (Platoon), Beau Bridges (The Mountain Between Us) Fionnula Flanagan (The Others), and Louis Gossett Jr (An Officer And A Gentleman).
Supervized follows a group of senior superheroes who have been put out to pasture in a care home but decide to come out of retirement to take down one last villain.
Great Point Media's EFM slate also includes Damsel, the Robert Pattinson and Mia Wasikowska-starring comedy-drama that premiered in Sundance and will have its international premiered in competition at Berlin.
The team will also be premiering footage from two further titles: Hot Air, from director Frank Coraci (The Wedding Singer) starring Steve Coogan, Neve Campbell and Skylar Astin and Johnathan, directed by Bill Oliver and starring Ansel Elgort, Suki Waterhouse and Patricia Clarkson.